Christine
I believe our life is a journey and what makes the journey are the people we meet along the way. 'There will always be a reason you meet people. Either you need them to change your life or you're the one that will change theirs.' Could we be that life change for each other…?
Describe your childhood:
My childhood was uncomplicated and happy. I grew up with both of my parents and my two older sisters. I lived in the same community and house from grade school until I moved out after high school to attend college. My dad worked hard and a lot of hours to provide for our family. My mom worked for a school so she had the same time off as we did. My friends and I spent our summers riding bikes exploring our neighborhoods and town. I also time spent with extended family creating cherished memories and building lasting relationships.
Tell us about your home?
I live just outside of town on 5 acres of land. My house is a 3 bedroom, 2 bath, ranch style home with an unfinished basement. Outdoors my pasture is fenced for my horse and there are tree rows growing for a wind break. I am always expanding my vegetable and flower garden and extending my lawn area.
When you have a 3-day weekend, what do you like to do?
I like to take a long weekend to work on a project at my house or head south to Colorado to enjoy the varied outdoor activities and stores that they have to offer. Sometimes I spend time with my family (my parents, sisters, their husbands and my nieces and nephews) while getting together at one of their homes or going to my parents' second home in Nebraska. I also like to go camping in the mountains both with and without horses and spend my time riding and fishing and enjoying the company of friends and family.
Do you have pets? If so tell us about them?
I have two labs, Sage and Moose. Moose is a black lab, I got her as a puppy when I graduated from college and call her Miss Moose. She loves people, especially kids, and loves to show her affection. Sage is a silver lab. Miss Moose did not like being alone, so I got her a companion to play with while I was at work. Sage is full of energy. She will play fetch for hours if she has a willing partner. Last is my favorite big guy, Whiskey. Whiskey is my 12-year-old quarter horse who takes care of me in many ways.
What do you hope to teach your children?
I hope to teach my child what unconditional love is and how to love and to develop a loving relationship. I hope to teach my child to be a respectful individual and always treat others the way you would want to be treated. I would encourage my child to be strong, confident, independent, grateful, honest, compassionate, gracious whether winning or being defeated, to see the bright side to things, and much more. I'd also teach them life skills and I'd love to teach and have them experience the things I enjoy; riding horses, sewing, baking, crocheting, crafts, etc.
Describe your neighborhood?
I live in a rural neighborhood with 5 acre tracts. There are miles of gravel roadways to walk along and experience the sunrises and sunsets. There is plenty of room to explore, run and play on my property. The neighborhood is a mix of middle aged and young couples and there are a few homes in the neighborhood with younger children.
What will you tell your child about his/her birthmother?
I will tell my child that their birthmother loves them more than they will ever know. I would tell my child that her precious gift is an act of love that few people are capable of giving. Her love for them is different than anyone else is capable of. Their birthmom is a very selfless and giving person who made a decision that she felt was in their best interest.
What kind of education are you hoping to provide for your child - Private or Public?
It is my hope that my child will attend public schools for their elementary through high school education. Should they have trouble or struggle I would look at other educational options if I thought they would be more successful, as education is of great importance. I am hopeful I can instill the desire to attend college as I would love for my child to attend the local university as I did, but it will also depend on what occupation they choose to pursue.
How did you come to the decision of adoption?
I have always believed that no matter which way my life turned out, married or single that I wanted to adopt. I believe that this world already has a large population and it is my hope and dream that I might be able to give and receive the love of a child and provide an opportunity that they might not of otherwise have received. What could be more exciting and rewarding for a parent to witness?
What faith will you raise your child?
I was raised in the Lutheran faith, attended Sunday school regularly, and was confirmed in my church. In college I was introduced to the non-denominational churches and have found a local one to be a great fit for me. I would love for my child to have an active life within the church and share in the Christian faith.
What kind of a relationship do you hope to build with your birthmom through her pregnancy?
I would like to build a great friendship with the birthmom through her pregnancy. I want to be very supportive of her and support all the new and I'm certain challenging things that she is going through. I would want to learn as much as I could about her and her family because she is someone who will forever be a part of my life. She would be giving me an incredible gift and I want to share with my child the love and incredible selflessness of their birthmother and share her life experiences and family background.
What was your relationship with your parents like?
I am very close with my parents. As I have gotten older my parents' roles have changed from being my 'parents' to being my friends and mentors. I seek their advice on life decisions and always appreciate their input. I also enjoy spending time with them enjoying their company as friends and as family. We live in the same town so I get to see them often.
Please describe your personalities:
I am a very compassionate person, sometimes to a fault. I am fairly laid back and easy going. I don't let too many things get to me. I am very goal oriented and driven. I am an independent individual. I can be quiet at times but just because I am quiet doesn't mean I don't hear what is being said or have a response to it.
What are your hobbies?
I enjoy most anything outdoors. In the summer I love to garden, work on the yard, play fetch with and walk my girls, and ride my horse throughout the neighborhood or in the mountains. I love to bake, quilt, sew, crochet, and doing most things crafty.
When you close your eyes and see yourself holding your precious baby in your arms what are your thoughts regarding the birthmother?
That she is the most generous selfless giving person I could have ever have the pleasure to know. She is giving me the ultimate gift. My heart would be filled with unimaginable joy and love for this precious gift but at the same time my heart would feel for her as she begins her process of closure with her very admirable decision.
How will a child enrich your life?
I believe that a child will give me a new outlook on life. It will give me something and someone else to devote my time and energy to. I know that having a child will take me away from work during times of sickness, vacations and my child's educational and extra-curricular activities. This new challenge will provide me with a different perspective on life's demands to balance work and family. I believe these demands will enhance the quality of time spent with my family and make me more productive with the time I have at work. It would be a blessing having a child and being able to watch them grow and mature into an adult.
Why did you each choose the career path you decided on?
I was on the fence about pharmacy and civil engineering. I was unsure how satisfied I would be with a career in pharmacy, as I thought it could get boring at times so I decided to pursue civil engineering. My father is a civil engineer and that is where the draw to it came from. It has been a fun and rewarding career thus far.

We have an extensive database of families that are currently waiting for the opportunity to adopt your precious baby.

CONTACT US TODAY
FOR YOUR FREE
NO OBLIGATION CONSULTATION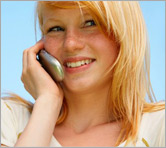 For Your FREE No-Obligation
Consultation1-877-550-3770

REQUEST A FREE ADOPTION INFORMATION KIT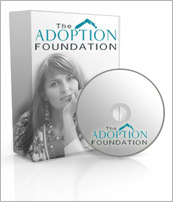 Your information is confidential.
Information will be mailed in an unmarked envelope.
Financial Assistance (as allowed by state law)
Information about our Free Housing for Birthmothers