Jeremy and Jamie
We recognize what a huge sacrifice and difficult decision this is for you and have the greatest respect for you in this most trying time of your life. Jamie has a sister who placed her baby for adoption and it was quite a roller coaster of emotions for everyone. We watched as she struggled in prayer to God, wanting to know what would be best for her little girl. We know that her prayers were answered and it was probably the most bittersweet moment of her life when she was able to bless another couple with the gift of such a beautiful little girl. We have seen how God has blessed her life for making such a selfless decision.
Describe your childhood:
Jamie: I had a great childhood! I have fond memories of camping and fishing with my family. My dad always made a special effort to make sure that we had these types of experiences. I was a Daddy's little girl. He was also my basketball coach for the girls basketball team in high school. I grew up with horses and we would go horseback riding often. My horse's name was Lady. I have wonderful memories of my mom teaching me how to cook, for which I still have a great passion to this day. My Mom relied on me to help take care of my younger siblings. She taught me so much and is my greatest example!

Jeremy: I grew up as one of 5 brothers. We didn't have a lot of money, but we did have a big backyard and so my brothers and I would make up all these imaginative games that would have us running around a lot and would often pull in all the surrounding neighborhood kids to join in the fun. I had several pets growing up (a dog named Ginger, 2 cats, and several bunnies) and they were a huge part of the fun that we had. I was the clean/organized one of my siblings. I shared a room with my brothers and you could definitely tell which side was mine.
Tell us about your home?
We currently live in a big 3 bedroom home at the end of a cul-de-sac. It has a fenced in backyard with a grassy area where our child and dog can go to play. We have an herb garden with Thyme, Rosemary, and Basil that Jamie likes to use in her cooking and an orange tree that we are looking forward to eating fruit from. Our son loves the lizards that live in our garden and has named them Ice Cream and Sunday and they had 2 little babies this year which he named Junior and Pumpkin. We have a trampoline outside that we love to lay on at night and stare at the stars in the sky. There is tons of room for the kids to play with their friends and we even have a loft area where we can sit down and read a good book or explore the world on our computer.
When you have a 3-day weekend, what do you like to do?
We enjoy spending our extra time together as a family. We like to try new things and are always looking for fun things to do in the community. We like to visit museums and parks. We enjoy going to the movies. We love to travel!! Whether that means camping in the local mountains or visiting theme parks or the beach in nearby California. However, just being together is what matters most to us.
Do you have pets? If so tell us about them?
We have a dog (a Yorkshire Maltipoo) named Gus Gus. We also have 2 hermit crabs (named Shelly and Stripe), a beta fish named Todd, and a African Dwarf Frog named Captain Cody. Our son is very proud of the names he chose for each of them. Gus Gus has gotten much milder in his old age and absolutely loves people, especially kids. He's our little boy's firedog! We recently lost a dog, named Stymie, to old age and he is definitely missed.
What do you hope to teach your children?
Most importantly, we want to teach them how loved they are by both us and by their Heavenly Father and Jesus and that they can always come to us for help and understanding and can receive God's help in prayer. We also want to teach them to be independent thinkers, so that they can be self-reliant and able to deal with difficult circumstances. We want them to know the importance of having a positive attitude in achieving happiness in this life. We want to teach them to love who they are and all their unique qualities.
Describe your neighborhood?
We live right across the street from a big park that includes playground, swings,and a splash pad. There is a huge grassy area to play games of tag, soccer, football, and whatever other games we can come up with. Every 4th of July, they light fireworks off at the park and our house is so close we can just sit in our front yard and have amazing front row seats for the spectacle. The neighborhood is gated and quiet. Our community has lots of fun activities for kids (last summer that included a Superhero school).
What will you tell your child about his/her birthmother?
We will tell them how important they were to her and how very much she loved them. We will tell them of how much she sacrificed for them to have a good life. They will know that they are adopted and how special that is and that they have 2 sets of parents/family that love them very much.
It's Daddy's day - what activity do you want to share with your child?
I usually base it on what my child is currently into. My son and I both love swimming and so we try to go as often as possible. We like to mix things up and will visit different swimming pools and swim parks. I also want to teach him how to ski and ride horses. We also enjoy playing video games and will have sleepovers together where we stay up late eating junk food, playing games or watching movies.
What kind of education are you hoping to provide for your child - Private or Public?
We hope to give our children the best education available to them, private or public. Easton is currently in public school and is receiving top notch education. We will assess the possibility each year depending on their needs.
How did you come to the decision of adoption?
We have always known that we wouldn't be able to have natural born children so we have been looking to adopt throughout our whole marriage. After adopting Easton, we soon after began our journey to Pharmacy school and so were unable to adopt again until after Jeremy graduated this past June. We really want to have at least one more child and Easton REALLY wants to be a big brother.
What faith will you raise your child?
We will raise him to love Jesus and his Heavenly Father in the Church of Jesus Christ of Latter Day Saints
What kind of a relationship do you hope to build with your birthmom through her pregnancy?
We want her to know that we truly care about her and support her in her decision whatever it turns out to be. We would be looking out for the best for both the mother and the child. We would hope to have many conversations to see how she is doing.
How did you meet?
We met at a church dance. Jeremy had just gotten home from an LDS mission in Uruguay and his family had moved while he was gone. A group of young single adults from church invited him to go to the dance and Jamie had also been invited by the same group. Jeremy was feeling out of place with this new group and new surroundings and decided to go outside to pray for help. When he went back in he was greeted by Jamie with a most amazing beautiful smile and she actually asked him to dance. Jamie had been noticing him all night and had been wanting to ask him to dance and it was hard for her to get up the nerve to do it, but she took the risk and did it at that exact moment that Jeremy came back in. Jeremy felt that was the answer to his prayer.
What was your relationship with your parents like?
Jamie: I have a great relationship with my mother! I feel we are very close. Next to my husband, she is my best friend. We talk each others' ears off. She is such a huge example of generosity and love and I look up to her as a shining example of what I would like to be. My parents are divorced and my relationship with my dad since then has been rocky, but has improved over the years. He has made so many good changes in his life recently that have made me so proud of him and I love him so much. I am so grateful that God blessed me with wonderful parents!

Jeremy: My Mom has always been my confidante. I can go to her with anything and she is always there for me with an encouraging word and listening ear. My Dad always has a word of advice and is always encouraging me to have a positive outlook on life. I know I can count on them when things get tough and for that I will always be grateful.
What attracted you to each other?
Jeremy: Her beautiful big smile, gorgeous auburn hair, and her amazing self-confidence.

Jamie: His beautiful blue eyes and sweet innocent personality.
Please describe your personalities:
Jamie: I have a really easy-going personality. I like to make people happy and I don't like confrontation unless it is something really important to me. I am well-organized and I like to keep things neat and tidy. I can be introverted to people I don't know very well. I usually don't like to be in big groups of people, but once I get to know someone really well, you can't keep me quiet.

Jeremy: I am pretty easy-going too. I like to laugh and enjoy other people's company. I love to spend time with my family and wouldn't want to be anyplace else.
What are your hobbies?
Jamie: I love to play the piano and really enjoy playing for the kids in church during singing time. I like to bake goodies, especially when I have my little helper alongside me. I enjoy being outdoors and going for hikes focusing on God's beautiful creations. I enjoy playing basketball and volleyball and would like to get more active. I like to cook and try out new recipes, but don't enjoy the cleanup that goes along with it :). Food Network is my favorite channel to watch.

Jeremy: I love to sit down with a good book and escape into new worlds of adventure. I get excited to organize our family pictures and edit them in Photoshop. It's fun to see my family's history in pictures and I also enjoy researching my family history and discovering my family from hundreds of years ago. I like to go hiking and camping and enjoy the beauty of the great outdoors. Basketball, tennis, volleyball, skiing, and horseback riding have been my passions in the past and now that I'm done with Pharmacy school, I'm excited to get back into them and enjoy them with my children.
When you close your eyes and see yourself holding your precious baby in your arms what are your thoughts regarding the birthmother?
Love. Heartache. Grateful and amazed at the selfless sacrifice. Hope. That she will be blessed for this sacrifice and that she will have a wonderful life to look forward to.
How will a child enrich your life?
It gives our son the chance to be a big brother and learn all the great lessons that can come from that. He is so excited and can't wait to cuddle with them and rock them to sleep. Each child has their own individual spirit and character and we are so excited to see how their personality will bless our family.
Why did you each choose the career path you decided on?
Jamie: I'm a stay-at-home mom and it is the most rewarding, fun, best job in the world!! I consider myself so lucky that I can stay at home and just focus on being a Mom. I enjoy watching my son grow and the look of discovery and wonder he gets on his face when learning new things that I've been able to share with him.

Jeremy: It took me a while to decide what career I wanted to pursue, but now that I've arrived in my career as a pharmacist (and I'm finished with school), I'm excited for what the future will bring. I chose this particular career because it allows me to make a real difference in the world on an individual basis. I get to help people every day in their decisions to get healthy.

We have an extensive database of families that are currently waiting for the opportunity to adopt your precious baby.

CONTACT US TODAY
FOR YOUR FREE
NO OBLIGATION CONSULTATION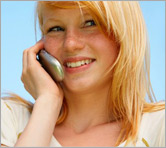 For Your FREE No-Obligation
Consultation1-877-550-3770

REQUEST A FREE ADOPTION INFORMATION KIT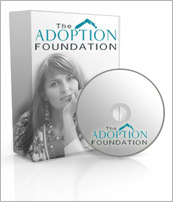 Your information is confidential.
Information will be mailed in an unmarked envelope.
Financial Assistance (as allowed by state law)
Information about our Free Housing for Birthmothers