Frederick and Lara
Although we do not personally know you, we pray for you often. We pray that you are safe and healthy, that you are internally content and at peace with your choice of adoption for your baby. Though we can never fully understand your journey, we want to thank you for choosing the option of life.
Describe your childhood:
Lara: My childhood was one of comfort and love. My parents worked hard to provide my sister and me with a nice home, a dependable family life and the love of a two parent home. Although I don't consider myself having been a spoiled child, I don't recall wanting for anything. As an adult, looking back on my childhood, I'd say I had a blessed life and family.

Fred: Being second to the youngest out of four children, I sometimes felt lost in the shuffle and left to entertain myself with a lot of outdoor activities. I learned to be creative and never seemed to be bored. Looking back I had a great childhood. I had a great relationship with my mom since she was a stay-at-home mother and therefore more of a caretaker in my eyes. My father worked hard in his business to provide for us financially. He was more of a stern character and the one that pushed us to not give up and to succeed. As I grow older I tend to see things through my fatherís eyes and see more of his traits in myself while at the same time I try to act with my motherís kindness and gentleness. Being young and close to my mom I seemed to side with my sisters while my brother seemed to take on my fatherís character at an early age. I fought most with my older brother and got along best with my younger sister. For the most part it was my younger sister Mary and I that spent the most time together while my older siblings were embracing leaving the nest.
Tell us about your home?
The first thing we can say is that our home is filled with laughter. It is also our cozy place where we love to hang out as a family. We like to sit at the breakfast bar in the morning and have great conversation and talk about our plans for the day or what's happening in the world. When the weather is nice we'll sit on the deck or on the patio by the beautiful fountain that we built and the garden of plants and flowers. The sound of the water is so relaxing. In the evenings we really enjoy cuddling on the couch with lots of pillows and blankets and watch movies or play games. We also like to spend time in the garage workshop creating things and working on projects.
When you have a 3-day weekend, what do you like to do?
You'll find us camping and boating on just about every weekend when the weather permits. Our number one thing to do is spend time on our favorite lake where the water is the color of the Caribbean. During the day we swim and play in the water, stop for some fishing time and then more water fun with tubing and wake-boarding. We take a lunch break and have a cook out on an island and then walk or run the trail that goes around the island. It's like taking a vacation every weekend! We love adventure!
Do you have pets? If so tell us about them?
We have one cat - his name is Oliver and he looks like a little tiger. He lives outdoors most of the time in his heated house. He is super friendly and loves getting attention from anyone that comes to visit. He enjoys a good belly rub, to be carried around and to be cradled like a baby.
What do you hope to teach your children?
The number one teaching we will provide our child is a strong belief and faith in God and that he/she is loved. We will teach him/her to be honest, have integrity, and to serve others with an open heart. We are excited to show our child the joys in life and to appreciate the miracles in the small things.
Describe your neighborhood?
Our neighborhood is on the edge of the city and convenient to everything we need. We like to go jogging or bike riding and stop at one of the three parks nearby. There are churches and schools close by and best of all is the creek. We like to run on the trail for exercise and then take a swim in the creek to cool off or do some rock jumping in the water.
What will you tell your child about his/her birthmother?
We'll tell them that she is a beautiful and selfless woman who loved them so much that she wanted them to have a life and opportunities that she wasn't able to provide at that time. We will continually reaffirm for our child the love their mother had and will always have.
It's Daddy's day - what activity do you want to share with your child?
Let's go fishing! At least that's the plan. But since I'm a kid myself, it always ends up as more of an exploring expedition. Since our family is attracted to crystal clear water, our day is like looking into an aquarium. Fishing is fun, but it is extra fun when you can see everything that is happening beneath the surface of the water. Whether it be a bass guarding its nest, loons gliding under our boat or a musky sunning itself, if the water is warm enough usually we join them!
What kind of education are you hoping to provide for your child - Private or Public?
We will provide our child with a Christian-based education, either through homeschooling or a private school.
How did you come to the decision of adoption?
We'd been trying to conceive since getting married in 2012 and were not successful. After going through different testing and the help of a fertility specialist, it was determined that we would likely not be able to get pregnant. We prayed on it a lot and felt the call to adoption. After reading some books and other materials, the decision was made - this is our calling.
What faith will you raise your child?
We will raise our child in the Christian faith and begin teaching them from the bible at the earliest age. We look forward to raising our child in our church and providing them with a strong faith of their own.
What kind of a relationship do you hope to build with your birthmom through her pregnancy?
We want to build a comfortable relationship with our birth mom where we can have a mutual respect and love for each other. We'd like to know her as a friend and for her to know our honesty and commitment to providing an incredible and love-filled life for her child.
How did you meet?
It was a really hot summer, which is rare for this area. There was an outdoor country music concert going on and we each happened to be there. Since I [Lara] didn't even like country music at the time, it was a meeting that was meant to be.
What was your relationship with your parents like?
Lara: My relationship with my parents was and still is a close one. We talk and get together frequently. My parents are a solid and active part of my life and the life of our family. I love them appreciate the life they provided me.

Fred: I am close to my parents and find myself getting in touch with them often. Since they live about an hour away I try to visit them whenever possible.
What attracted you to each other?
From the moment we met we have had long and meaningful conversations. From the start it felt like we had known each other forever. There was an honesty and comfort that we felt in each other that made it easy to be together. That was more than 8 years ago and we are still head over heels in love.
Please describe your personalities:
Lara: I am a high-energy person with a positive outlook and approach my life through my faith. I like to stay active and healthy. I am grounded, honest and love to laugh. Challenges are my opportunity to grow and learn.

Fred: I try to have a good sense of humor but take things that really matter with great seriousness. I try not to bore myself with talk of the latest and greatest but tend to lean towards the more important things in life such as our relationships with God, being a good example, trying to see things with a compassionate heart, yet standing up for what is right.
What are your hobbies?
Lara: I really enjoy running and staying active, gardening, reading and water sports. As a couple we love spending time on our boat, camping, fishing and exploring.

Fred: I enjoy organizing, maintaining and fixing things as well as creating things and being innovative. Snowmobiling, fishing, boating and researching aquatic life and survival skills are also hobbies of mine.
When you close your eyes and see yourself holding your precious baby in your arms what are your thoughts regarding the birthmother?
She is amazing and beautiful inside and out. My gratitude toward her is something I can not express in words. I want to hold her tight and tell her that I love her for the person she is and for allowing me the opportunity to be a mom. I am tearing up as I think of her and the baby she will share with us.
How will a child enrich your life?
I [Lara] can't wait to experience the miracle of a baby and to watch them grow and learn. We're looking forward to seeing life through their eyes and to the lessons he/she will teach us about patience, appreciation, joy and love. Our baby will bring more love to our home and the opportunity to experience everyday things in a different way. We have dreamed of the relationship we will have with our child and we look forward to it every day.
Why did you each choose the career path you decided on?
Lara: My career was determined while taking my first basic accounting class in high school. I enjoyed it and it came very easy to me. I decided at that time that I wanted to become a corporate accountant. With a bachelor of science degree in accounting I have been in my current career role as a Controller for many years.

Fred: I wanted to try something different and I found an opportunity with the railroad. My career allows me to support my family, provide us with great benefits and has provided me with the opportunity to make some life-long friends.

We have an extensive database of families that are currently waiting for the opportunity to adopt your precious baby.

CONTACT US TODAY
FOR YOUR FREE
NO OBLIGATION CONSULTATION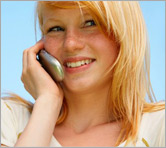 For Your FREE No-Obligation
Consultation1-877-550-3770

REQUEST A FREE ADOPTION INFORMATION KIT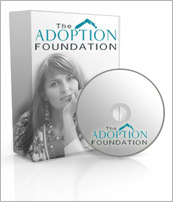 Your information is confidential.
Information will be mailed in an unmarked envelope.
Financial Assistance (as allowed by state law)
Information about our Free Housing for Birthmothers