Joselito and Lyn Marie
We commend you for the gift of life and selflessness for the love of a child. It is a great honor and with a very warm feeling that you are trying to connect with us to attain the same goalÖto guide a child in the right path in life and to give endless love and support. Thank You so very much for giving us this opportunity to introduce ourselves and tell you about my family. My name is Lyn and my husbandís name is Joel, we have one twelve year old daughter Francyn and two adorable dogs Casey and Nikki.
Describe your childhood:
Lyn: I have such a happy wonderful childhood with my family and extended families. I love to reminisce how close we are with my two siblings and thirty-five cousins. We are a close knitted family who warmly support each other. Sunday is much awaited because it is the time for everybody to visit our grandparents who lives nearby. We go to church together and hang out practically the whole day. How we are nurtured, loved and cared by our parents truly amazed me until now that I have my own family.

Joel: My childhood is pretty much a typical child growing up in the U.S., with plenty of family influences. Both of parents are coming from a strict, hardworking and honest upbringing. They passed what they learned from their parents to me and my sister. With a large family based nearby, sleepovers where a favorite past time with cousins and friends. Outdoor activities were a simple way to enjoy time with friends any time of the day. Weekends are times to share our blessings and enjoy time with family gatherings.
When you have a 3-day weekend, what do you like to do?
When we are all together, we enjoy each otherís company and relax in our comfortable home. At times we treat ourselves to outdoor dining from the endless variety of restaurants located nearby after watching a movie. Also we are fortunate to have and enjoy a farmers market every Saturday located just a few minute away. We often buy produce from local farmers, enjoy freshly made dishes such as: Jamaican, Filipino, Thai, Vietnamese, and Chinese foods to name a few that are made by local chefs. We also have a variety of booths for kidís entertainment. Consisting of great weather throughout the year, we have endless choices of either going to the beach, walk and stroll in the parks or just simply enjoy the countless beautiful sceneries the city has to offer.
Do you have pets? If so tell us about them?
Yes, we have two small dogs name Nikki and Casey. Casey is a Chihuahua mix and has been with Joel since 2001, both have been together while he was stationed in different areas of the State. Nikki is a two year old Yorkie full of zest. We both love them dearly and are part of our family daily lives. We enjoy their company and different personalities. Casey is much older, calm and relax, while Nikki is full of energy and wants to be cuddled all the time.
What do you hope to teach your children?
We hope to instill the same teachings as our parents taught us. We both believe the Faith, Love, Communication, Patience and Understanding are the most basic foundation to being a better individual. We want to raise our children to be God fearing, generous and kind-hearted not only to our family but to others who need help the most.
Describe your neighborhood?
Our neighborhood mostly consist of single family homes, it is very quiet, kid friendly, safe environment, and family oriented. The community is called ďCountry LivingĒ, basically close to many amenities, but living in a country scenery. Families in the neighborhood try to get together during special occasions to get to know each other more. Kids are able to play, run and ride their bikes knowing that they would be sage in the area. The neighborhood is surrounded by wooded areas with thousands of eucalyptus trees. We enjoy the bright stars and the sounds of nature at night. It is definitely a different contrast to the noise and fast past of a big city.
What will you tell your child about his/her birthmother?
That they are love dearly and unconditionally. Thatís why she made the hardest decision to share him/her with a loving and strong family. That her love for him/her is above and beyond and everlasting. That he/she is so lucky to have two mothers that adore him/her.
It's Daddy's day - what activity do you want to share with your child?
First and foremost every second, every moment would be daddyís day. I would take him/her on long walks in the park, play catch with them, enjoy playing with our pets with them and share them with the grandparents. But the best activity are the ones that we naturally do as parents such as: the bathing times, the changing of diapers, and feeding times, the staying up all night times. To enjoy all the activities that comes from the time they wake up, to the time you lay them to sleep.
What kind of education are you hoping to provide for your child - Private or Public?
It can be both, we are fortunate to have a great educational system in our local public school district or several Catholic private schools around the area. We do believe as parents, one of the best gifts you can give your child is good education.
How did you come to the decision of adoption?
Coming from a large family, we both wanted to have more kids. Unfortunately, faced with unexplained infertility and heart breaking miscarriages, we then believe that adoption is the right path for us. Both of us have a strong feeling of expanding our family. For us, being a parent isnít just bearing a child, it is bearing witness to ďLIFEĒ itself! The word adoption brings glow to the very core of our being.
What faith will you raise your child?
My husband and I were brought up with a strong Catholic fate. We are both God fearing people that respects other religious beliefs. We both would like to teach what we preach.
What kind of a relationship do you hope to build with your birthmom through her pregnancy?
To work on trust and open communications. To let her know that we are here for her and that sheís not alone in the process and will definitely face this pregnancy together. We are each otherís strength and each otherís crutches. She can be herself with us, minimizes her fears, anxieties and uncertainties. We will get through this journey hand in hand.
How did you meet?
Joel and I met through common friends. I have never thought in a million years that he would be the light of my life. We started as good friends hanging out, chatting over the phone till dawn and just complete each otherís day. Our deep relationship blossomed into a more serious and committed one.
What was your relationship with your parents like?
Lyn: We love each other to the fullest. I will do anything to make them happy in their senior years. My parents love for me and my love for them are unquestionable. They may live afar, but we always make time to communicate with each other. Distance is never a hindrance, we can always count on each other no matter what.

Joel: My parents were strict, fair and loving. Brought me up the best way they know how. My relationship with my parents wasnít perfect, with lots of upís and downís, but through it all, I believe that my parents did a great job. We had an open communication, I can always count on them and now they are older, Iím always there for them. We have a give and take relationship even today. Without them, I would not be where Iím at today, and so I thank them every chance I get.
What attracted you to each other?
The love for family and God. We both adore our large extended family. We both have big hearts, who offer and share our love for one another, as well to other people. The caring, the commitment, the patience and kindness that we saw in each other are other aspects that attracted us to one another.
Please describe your personalities:
Lyn: I am full of life. Very compassionate and has a lot of love to give. Just like my parents, I have a heart for the needy and to those who have less in life. I am very easy to please, I love to take care of kids and watch them grow. Spending time with my family and close friends are a great relaxation for me. Keeping the house clean and comfortable makes my day complete.

Joel: Iím a simple, patient and not complicated person. I have a great sense of humor who loves to joke around, sometimes too much and I get in trouble from my wife and daughter, also from my parents and sister. Iím old fashioned, I still believe in honor, respect, trust and love. Iím also an emotional person who has learned not to keep it inside, but instead try to share and be open to my feelings.
What are your hobbies?
Lyn: I enjoy baking, watching (Korean) soap operas. Talking and hanging out with my family and friends. Shopping gives me a piece of mind. Joel and I has a very simple taste in life. We love to hang out by ourselves or with other couples to watch a movie or eat out in a restaurant. We love walking around the neighborhood with our pets.

Joel: Iím more at ease in the surroundings and comforts of my home, Iím a home body! I love to cook, bake and barbeque/smoke in the backyard. I love to landscape and plant around my home. Enjoy long walks with my family and pets, I used to enjoy having lots of reptiles, unfortunately my family does not share the same feelings as I do. I collect a lot of things ranging from: sports memorabiliaís, die cast planes, toys, comics and artifacts from all over the world.
When you close your eyes and see yourself holding your precious baby in your arms what are your thoughts regarding the birthmother?
Her heart is full of love that nobody can fathom. My thoughts will be for her not to worry, that her precious baby will be forever nurtured with love and affection. She will be rest assured that the child will have a loving family and a beautiful home. I will be forever grateful to hold this precious ďGift of LifeĒ.
How will a child enrich your life?
We feel very blessed for all that we have achieved in life. We look forward to share our love and many blessings to another child in the family. More happy feet and laughter will surely add color, add meaning, and add more excitement to our lives. Raising a child will be a lot of fun and adventure.
Why did you each choose the career path you decided on?
Lyn: I came from a family of nurses and doctors who always take care of each other if anyone gets sick. I watched my aunts and uncles take care of people in need when I was little girl and for that I adore for what they ate doing. I was moved by this loving gesture and since then, I wanted to become a nurse. Being a nurse is a passion and not a profession. It is such a good feeling to help someone in need physically, emotionally and mentally.

Joel: Actually growing up, boys typically wanted to be a pilot, policeman, fireman, astronaut or a doctor. For me, I wanted to be all that. In reality, we change our minds as we get older. Graduating with a degree in criminology and human behavior, I decided to become a Federal law enforcement officer. Military was also an option, but being away from my wife and daughter would have been difficult. I wanted to be in a position that I can provide the family with financial stability and have great retirement. With almost fifteen years of active duty and finally getting a promotion to a great position, I can always be close to them no matter what. Every time I can come home safe and sound is always a blessing.

We have an extensive database of families that are currently waiting for the opportunity to adopt your precious baby.

CONTACT US TODAY
FOR YOUR FREE
NO OBLIGATION CONSULTATION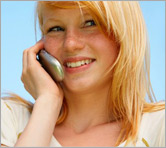 For Your FREE No-Obligation
Consultation1-877-550-3770

REQUEST A FREE ADOPTION INFORMATION KIT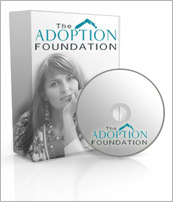 Your information is confidential.
Information will be mailed in an unmarked envelope.
Financial Assistance (as allowed by state law)
Information about our Free Housing for Birthmothers