William and Regina
Hello, we are Bill and Regina, two fun-loving people who want to share our love of adventure with our children. For most people daily life is boring because they do what everyone else does. Most people don't listen to their hearts, or their dreams and explore with their minds and most importantly dare to do with their actions. Bill and I live in a world of yes we can, we are not afraid to try and fail only to try again. If we are lucky enough to have you place your child or children with us their lives will be filled with learning and growing through adventure and love.
Describe your childhood:
Regina: I was raised in the NW suburbs of Chicago in a neighborhood with a lot of other children. My parents were married until my father died when I was 20. My mom was a stay at home mom and I had 4 brothers and 2 sisters. I had a few close friends but I was friendly with everyone. I was a girl scout until my Freshman year in high school and that opened a lot of outdoor interest for me. I was also involved in softball and basketball and I enjoyed being on a team.

Bill: I was raised all over Michigan. My father had a job in the meat business and was changing jobs a lot. I have 2 brothers and a sister. My parents divorced and both remarried. I lived with my mother and my step-father. My father was not around much so my step-father filled the void and helped me learn responsibility. I was always very athletic and became a good football player. I received a football scholarship to college. I had some good friends growing up but mostly I was close with my brothers because we moved around so much.
Tell us about your home?
We have our dream home in the country. We are both outdoorsy people and we previously owned a boat and lived close to the water. We wanted to move to an area that was not prone to flooding so we started our hunt for our new home. With in 2 weeks the realtor showed us the home we live in now and we made an offer as soon as we saw it. It is a 2 story farm home with a wraparound poarch. We own 7 acres and we have 2 dogs, 5 pigs, 5 sheep, 10 goats and 17 chickens. We grow a garden from September to May every year and we love every minute of it.
When you have a 3-day weekend, what do you like to do?
We love to travel so it is not unusual for us to take a trip, spend some time at the beach or start a project on the farm. It is hard to say what we would do. It is easier to say what we would not do which is sit inside and watch TV. We love the outdoors and whenever we have a chance we spend as much time as we can enjoying nature.
Do you have pets? If so tell us about them?
We have 2 great dogs! Calusa is a 12 year old Labrador Retriever with a very unique fox red color and handsome face. Bill and I added him to our family when we had been together for about 1 year. Calusa went everywhere with us and he went to work everyday with Bill. Bill owns a company and all his employees would come in and sit in the chair across his desk when they wanted to talk to him. So Calusa being the smart dog he is he started sitting in that chair when he wanted Bill's attention. So we decided Calusa needed a partner to make him feel more like a dog and less like a person and that is when we added our princess Xena who is an 11 year old yellow Labrador retriever. Both dogs love our farm life and are great with children.
What do you hope to teach your children?
We hope to teach our children to love big, explore their world, be responsible for their actions and challenge themselves to be their best selves. We believe in personal responsibility and that starts with loving and respecting yourself enough be a person of honor. All too often people are told they can't or they won't succeed or that is not "the way" we hope to teach. Everyone can. You may not be the best but try like hell, success is about repetition and getting up after falling, and everyone has their own path as long as you are true to yourself and not harming anyone else. Go for it. We will be your biggest cheerleaders.
Describe your neighborhood?
We live in a farming community and we have great neighbors that would do anything for us. We also are very involved in our community around our business which is in a city close by so our children will have the best of both worlds. We are close to museums, aquariums, parks, great schools and beaches. But also far enough away to enjoy the quiet of country life and experience the life on a farm.
What will you tell your child about his/her birthmother?
We would like to tell our child everything about our birthmother at age appropriate times but I respect her enough to follow what she wants. Our ideal situation is the birthmother wants to be a part of our child's life and we can all learn and grow together and the hardest situation would be not knowing the birthmother at all. We can work with either or any in between but what is not negotiable is hiding or saying nothing. Our child is going to know and understand the love our birthmother has for our child and appreciate the unselfish sacrifice she made.
It's Daddy's day - what activity do you want to share with your child?
Something outside maybe the zoo, the aquarium or even the park. If we find our child does not like the outdoors or animals we will search for the fun thing that lights our child up and do it repeatedly. That is the greatest gift of a child they bring their own interests to the game and I get to learn from them.
What kind of education are you hoping to provide for your child - Private or Public?
We can provide either. There are great public schools and private schools in our area as well as school that specialize in things like music, science and other disciplines. We will find the right fit for our child to grow into his/her greatest self.
How did you come to the decision of adoption?
We married late in life. We tried to conceive but we did not. We were told by many adults and children what great parents we would be and we knew our life would not be complete without children so we made the decision to adopt.
What faith will you raise your child?
Catholic, we belong to a great church and we have very good catholic schools near by if that is a good fit for our child. We will open the world of God to our child and use Sunday mass and religion class to teach morality, faith and love. But the concept we would like to teach our child the most is God loves us and made us perfect in every way and forgiveness is the greatest gift of love.
What kind of a relationship do you hope to build with your birthmom through her pregnancy?
Our ideal is to be involved with the Dr. appointments and the ultrasounds but we respect boundaries. The most important thing to us is honest communication. We realize there are a range of emotions and no one lives in a bubble and we can be flexible as long as there is honesty. Love and respect are the words that come to mind as we picture this relationship.
How did you meet?
Bill and I met through a mutual friend. We spent time together as friends for about a year until I asked him on a date. We have spent almost everyday together since and have not regretted anything except not meeting each other sooner.
What was your relationship with your parents like?
Regina: Unfortunately both my parents have died. My father died when I was 20 and my mother died when I was 39. I have great respect for my parents for staying together through some hard times. My mom had 7 children to raise so I did not always get the one on one attention I wanted but later as an adult we had some really great times. My father was one of the smartest people I have ever known and I wish everyday he could have met my husband. They would have some great discussions and share some interests.

Bill: My mother passed away in 2012, I miss her… my mother ran a strict household growing up, at the time as a child it seemed unfair, as an adult I have come to appreciate my upbringing by her . My mother taught me so much, which has made me a competent adult and business owner. My father was divorced from my mother when I was 10 and I did not spend much time with him after that until later in life. For the past 20 years my father and I have worked together now in his retirement and he spends at least two days a week working with me on the farm. I am glad we have been able to come together and find a friendship.
What attracted you to each other?
What attracted me to Bill was his strength, he is superman strong, and his bravery, even when his is scared he moves forward and his intelligence, he has many interests and reads and learns about the many topics he is interested in he is a walking encyclopedia (google asks Bill questions). I was attracted to Regina because not only is she beautiful and smart but she was different than anyone I had ever met. She was easy to talk to and had as many different interests as I did and was not caught up in what society thought she should do. She was finding her own way.
Please describe your personalities:
Regina: I am a outgoing person with great listening skills. Part of my business is customer service and customers are always astonished at what I remember about them. I am someone who is always looking for ways to grow and improve our lives. I love to learn and travel and I am naturally curious.

Bill: I am a very motivated person, I enjoy seeing growth change and new life. I love gardening, raising animals on our farm, sports, travel and anything outdoors.
What are your hobbies?
Regina: Travel, outdoor activities, fishing, hiking, camping and reading are all hobbies we enjoy together. Cooking is something we both enjoy but I like to follow and try new recipes, Bill likes to create and experiment with food and that makes me nervous!

Bill: I enjoy almost anything to do with the outdoors. Regina and I really enjoy raising and caring for the newborn animals. Do not tell anyone but I love watching Disney movies with my nieces as well.
When you close your eyes and see yourself holding your precious baby in your arms what are your thoughts regarding the birthmother?
Love and gratitude, for such an amazing gift. Worry and concern for her well-being and wondering if there is anything Bill or I could add to her life to help her achieve her fullest potential. Hope and a special prayer that God will show her the peace and love He has always shown me.
How will a child enrich your life?
Bill and I have a really great life! We want a children in our life to give our love to and to share our life with while growing and learning from them. Everyone has a different perspective in life and a child's perspective is one of innocence and curiosity and having that perspective in our life would be Gods greatest gift to us.
Why did you each choose the career path you decided on?
Regina: I am an entrepreneur with a talent for meeting customers needs. I always dreamed of owning my own business but I had the wrong money frame of mind. When Bill came into my life he helped me realize that dream.

Bill: I have a construction company, I like putting projects together and seeing them thru. My employees are like family and friends, it doesn't seem like work to me most of the time.

We have an extensive database of families that are currently waiting for the opportunity to adopt your precious baby.

CONTACT US TODAY
FOR YOUR FREE
NO OBLIGATION CONSULTATION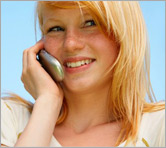 For Your FREE No-Obligation
Consultation1-877-550-3770

REQUEST A FREE ADOPTION INFORMATION KIT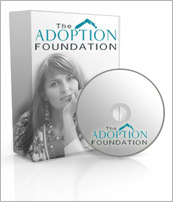 Your information is confidential.
Information will be mailed in an unmarked envelope.
Financial Assistance (as allowed by state law)
Information about our Free Housing for Birthmothers