Kristen
I believe that adoption is truly an act of genuine love for a child. It is selflessness that has no match, as a woman seeks out the best possible life for her child. I cannot imagine the complexity of thoughts that go into the decision making process you are experiencing, but I do know that it takes a courageous person to consider the option of adoption. And, it is through adoption that I have the highest hopes to make my life-long dream of having a family come true.
Describe your childhood:
I was raised by two wonderful parents, who are my best friends. My childhood was filled with love, family and amazing experiences. My father is a retired military officer, we moved around continuously through my childhood. I had the opportunity to live in several states both on the east coast and west, and even some time abroad in Japan. Although I am an only child, I have 22 first cousins, whom I am extremely close to. Because my parents placed a strong emphasis on family, we always spent summers and holidays together with as many family members as possible.
Tell us about your home?
I have a 5-year-old, 4 bedroom, 3 bathroom home. I have a big family room that flows into the kitchen, and is most often the place where my friends and family come when we have get-togethers. There is a big bonus room upstairs that is fun for game nights. My home is decorated in deep and warm colors and has several antique pieces that have been passed down from family members. My favorite piece is a dining room table that came from my great-great grandmother. I keep a very clean home, but it is also the home where people feel comfortable to put their feet up and sprawl out on the comfy sofas.
When you have a 3-day weekend, what do you like to do?
A 3-day weekend has many possibilities for me. I enjoy travel, so a quick trip to the mountains or up the coast is always a possibility. I enjoy going to local events, like a sports game or maybe a concert. My family likes to get together for BBQs, using our annual zoo passes or going to see a movie. In good weather, an afternoon at the beach is always fun too.
Do you have pets? If so tell us about them?
I have two pets. I have a 15-year-old, female, orange tabby cat name "Tabby." and a 7.5-year-old, female Bernese Mountain Dog named "Shasta." Shasta is the sweetest girl, and wants nothing more than to give love and be loved. Tabby is probably the friendliest cat I have ever met. She loves people, and seems to act more like a dog than your typical cat. She will let you pet her all day long if you are willing. All of my family members have pets, but my grandmother refers to Shasta and Tabby as her favorite "grand-pets!"
What do you hope to teach your children?
I hope to teach my child the same things that my parents, family and friends have taught me. I would like to teach him/her how to strive to become a successful and contributing member of society, how to enjoy all the things that life has to offer, to understand cultural diversity, to be empathetic and sympathetic, to be kind to others and non-judgmental, to always be honest and loyal, and how to live a life full of passion and love.
Describe your neighborhood?
I live in a wonderful suburb area that is one of the top-rated school districts in the county. There are many families with children of all ages throughout my community. There is a large community park with a baseball field, basketball court and jungle gym area about 3 blocks from my home, and there is even a small water park for little kids too. There are community get-togethers that include outdoor movie nights during the warmer weather. There is a very large Boys and Girls Club facility about 1.5 miles away that has every athletic facility one could ask for. My neighbors have become my good friends, and their little girls come over to visit with me and my pets frequently.
What will you tell your child about his/her birthmother?
I will be open and honest with my child about how he/she was adopted. I will tell my child how his/her birthmother loved them so much that she wanted to give them the opportunity to become part of a family like mine. I think this will be an important conversation with the birthmother during the process of adoption, as I would like to know what she would wish for me to tell her child.
What kind of education are you hoping to provide for your child - Private or Public?
I am a firm believer in education, and specifically moved to the neighborhood I live in to be a part of one of the top school districts in the area. My parents raised me to be highly involved in school and supported me in obtaining my college degree. They worked hard to provide me with tutors when I struggled in math, they helped me make posters for my student council elections, and were my biggest cheerleaders at my Varsity swim meets and tennis matches. I plan to provide the same opportunities for my child and support them through a college degree, and any post-graduate opportunities they wish to pursue.
How did you come to the decision of adoption?
I have always known, without any doubt, that I wanted to be a mom. Although I would like to get married one day, I haven't yet met the right person, so I decided to start a family on my own. I pursued fertility treatments for about 3 years, and have been told that pregnancy is not a feasible option for me. Although I considered surrogacy, I felt that adoption was a better fit for me to start a family. I have several friends that were adopted, and know how wonderful their lives have been. I believe that love makes a family, not biology.
What faith will you raise your child?
I was raised as a Christian. I was baptized and confirmed in the Methodist church during my childhood, and have participated in a local Presbyterian church as an adult. I have a very diverse group of friends and family, so I do not believe in casting judgment on others. My intention is to raise my child with a good set of morals, not unlike the common principles of Christianity, such as treating those as you wish to be treated. I chose to be confirmed in the church when I was a teenager, and I would like to raise my child with the ability for him/her to make their own religious choices for their life.
What kind of a relationship do you hope to build with your birthmom through her pregnancy?
My hope is to build a friendship with the birthmother that is based upon a mutual desire to find the perfect home for her child. I would like her to feel that I will provide the best family and home environment for her child, and that I will be able to be an active participant in her support system through her pregnancy.
What was your relationship with your parents like?
My parents are two of my very best friends. They have loved and supported me unconditionally throughout my entire life. They raised me with a set of core values and raised me to become an independent and selfless person. They have been both my coaches and my biggest cheerleaders. People say I am 50% my mom and 50% my dad. I get my attention to detail and outgoing nature from my mom, and my business savvy and caring heart from my dad. They live about 5 minutes away from my home, and we see each other all of the time. I am pretty sure I talk to my mom on the phone at least once a day. I am very blessed to have such amazing parents.
Please describe your personalities:
I have an extroverted and outgoing personality. I am what you might call an open book, and I wear my emotions on my sleeve, so people will always know where they stand with me. I am passionate about my family and friends, and am most often the person that organizes and hosts get-togethers. I am strong willed and have a friendly, but sarcastic wit. I love to joke and tease, but have a very big heart, and am the first person people turn to for advice and help.
What are your hobbies?
I love to travel. I have a great passion for both college and pro football, and my home is often crowded with friends and family to enjoy football Sunday! I enjoy all types of music, anything from a country music concert to a Broadway musical. I play the piano, like to swim and am an avid baker. I am always looking to try out a new recipe. In my downtime, I love taking my dog, Shasta, to the dog park or dog beach.
How will a child enrich your life?
As I mentioned, I have always known that I wanted to be a mom. I cannot imagine a greater gift than that of being a parent. My life is so enriched with such a large family, and I would love nothing more than to guide, develop and love a child. To have a family of my own would give me a feeling of completion and bring fulfillment to my life.
Why did you each choose the career path you decided on?
I am a business consultant for the U.S. Government. I work for a private company that provides program management support in support of the military. As I grew up in a predominantly military family, I have always had a patriotism that has led me into a career path to support our US Armed Forces. I love my job, and have worked very hard to become a senior leader in my company, which has afforded me the ability to have a beautiful home and to be able to enjoy extracurricular activities. Although I love my job, I believe in working to live and not living to work. I feel that a work / life balance is very important, and am fortunate to be able to have that balance.

We have an extensive database of families that are currently waiting for the opportunity to adopt your precious baby.

CONTACT US TODAY
FOR YOUR FREE
NO OBLIGATION CONSULTATION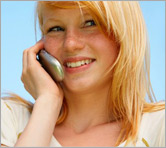 For Your FREE No-Obligation
Consultation1-877-550-3770

REQUEST A FREE ADOPTION INFORMATION KIT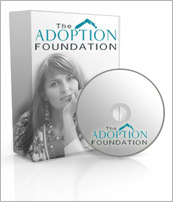 Your information is confidential.
Information will be mailed in an unmarked envelope.
Financial Assistance (as allowed by state law)
Information about our Free Housing for Birthmothers