Melissa
It is my promise to you that your child will grow up in a home filled with the greatest amount of love, compassion, and encouragement. You will always be spoken of with kindness and warmth as an important part of this child's life. They will have every possible opportunity to learn, grow, and succeed in whatever they choose to pursue and be given the strongest support to achieve their dreams.
Describe your childhood:
I have very fond memories of growing up in New York with my loving parents, younger brother, and extended family. My parents are from Argentina and Spanish was mainly spoken in our home. We often cooked together, played games like Canasta or watched movies together. My dad was a great outdoorsman and our family enjoyed camping every summer in upstate New York. My parents would pack up the station wagon with the dog and kids to spend vacations swimming in lakes, hiking in the forest, fishing, picking wild berries, and cooking over campfires. My mom taught us our love for animals and we acquired so many pets that my dad would affectionately call our home the family zoo.
Tell us about your home?
I live in a very spacious, cheerful 2-bedroom 2 bathroom home near the coast that is usually brightly lit with the Southern California sun. We enjoy cooking together with family and friends and I love lots of color in the home (must be my Latin heritage) from the decor to fresh flowers in vases. Often the vases are full of beautiful flowers from my sweet partner, Justin, or from my very own garden. I have a vibrant garden which is a big part of my home. It includes five large and colorful rose bushes, a huge banana tree, a lemon tree, and depending on the season, I grow tall sunflowers, fragrant herbs, sweet peppers, delicious tomatoes, or tasty corn.
When you have a 3-day weekend, what do you like to do?
With enough planning time, my preference is for traveling somewhere or to make a road trip to one of our favorite cities along the coast like San Diego or Santa Barbara. If this is not possible, Justin and I love to enjoy the day outdoors in the garden or in the ocean stand-up paddle-boarding at the beach, which is minutes away from my home. If it is too cold for the beach or if the surf weather is not safe, taking a hike with friends along the coast or in the canyons is always fun. After having fun outdoors, it is so relaxing to come home to cook a nice meal, or barbecue and watch movies.
Do you have pets? If so tell us about them?
Until recently, my home was blessed by my darling golden retriever, Yogi, who died from cancer last fall. He was a huge part of our life and family. The plan was to welcome a baby with Yogi who was loving and very gentle with all children, my niece loved him and actually practiced standing up as a baby by using Yogi for leverage. We taught him cute tricks like opening slider doors to go outside and helping us to carry grocery bags from the market on our daily walks. We enjoyed weekly visits to dog beach with Yogi and brought him everywhere with us, especially on road trips and camping in Big Sur. The goal is to bring home another golden retriever, probably a rescue, someday soon.
What do you hope to teach your children?
My hope is to teach my children the virtues I hold dear in my heart and in others around me, to be true, respectful, loving, gracious, kind, and caring to others. I would also like to teach them the importance of education, honoring themselves, physical and spiritual activities, and about the earth they live on by enjoying the outdoors and nature. I can teach these by engaging them with and enjoying such interests as gardening, yoga, reading, hiking, camping, swimming and surfing, organized sports, dancing, meditation and prayer, and my deep love for animals, especially dogs.
Describe your neighborhood?
My neighborhood is often very sunny in a suburban, coastal Southern California city. It is a really nice and safe place for walking around with nearby parks and beaches minutes away for fun ocean activities or just to stroll with the dog. We often walk places to grab coffee or to shop for groceries. There is a performing arts center in town that we frequently buy tickets to see events with family and friends. Our neighborhood is very child and family friendly with local recreational areas, beautiful beaches and parks, nice shops, and a great school district.
What will you tell your child about his/her birthmother?
As a baby, and as soon as they begin speaking, I would like to start talking about their tummy mommy. As they get a little older and able to understand, I want to explain how wonderfully special she is to make a selfless sacrifice to give her baby this life with us and how much she loved him or her. She will be spoken of with warmth, compassion, and kindness. I believe in being truthful and that this amazing history will only enrich and strengthen our lives. She will never be forgotten and your child will be reminded of her importance in his or her life.      
What kind of education are you hoping to provide for your child - Private or Public?
I attended Montessori and private school as a child and I would like to explore possibilities for starting your child in similar educational programs. The childcare program on my campus incorporates education based on the foundation that children learn by doing, set with a large outdoor environment, and plenty of space for children to run and explore with opportunities to plant and tend to the garden. Our public school system is also very good and depending on what your child begins to show interest or strength in, I would like to provide them with enrichment classes for music, art, dance, sports, etc.      
How did you come to the decision of adoption?
I feel that my decision to adopt has been an organic, reflective, and heartwarming journey in my life. In my twenties, I truly felt I was unable to dedicate enough time to having children because of my education and we decided to wait to have children. Everyone in my life always told me that I would make a great mom and I always felt this to be true but by the time I I was ready to start trying to get pregnant it appeared I had waited too long. Adoption was something that I had always thought about, I have been taking care of children most of my life and feel as though this is my destiny to become a mother though adoption.
What faith will you raise your child?
I identify as a Christian and will raise your child to also believe in God. I think a spiritual foundation helps in developing a child's moral compass to be kind to others, to be loving, and a compassionate person of of our world. I was raised in the traditional Catholic religion but have attended non-denominational Christian churches and practice meditation in my prayers. Having a strong sense of faith helps to guide us in life and I will provide my children with this spiritual grounding in Christianity but also teach them to respect others from different cultures who honor other religions.
What kind of a relationship do you hope to build with your birthmom through her pregnancy?
I would like to offer any type of support that a birth mom is open to or would desire from me throughout this adoption process. I can only imagine how difficult this may be for her and want to respect wherever she may be at throughout this time in her pregnancy. I would like to be there for her if she needs this type of emotional support from me and finds herself alone but I can also respect the boundaries of her own circle of support in her private life.
What was your relationship with your parents like?
My parents were always my biggest cheerleaders in life, supporting and encouraging me in whatever I wanted to do and never letting me forget how much I was loved and wanted. I am still very close to my mom and I was always very connected to my dad who called me Daddy's Girl until he passed away when I was in high school. Even as a teenager having a tough time, my parents were always there for me and I learned that this type of unconditional love is what I share with the people I love in my life and will have for my own child. This type of love becomes like a cozy robe that I wear in the world and get to teach others of what to look for. My relationship with my parents taught me how to do this and I am grateful for them.
Please describe your personalities:
I love that my friends, their kids, and my loved ones want to hug me and usually come running out to greet me. That's a good sign! I believe that I am a genuinely kind and compassionate person, that I tend to be optimistic and enjoy inspiring people. I love to laugh and take joy in the simple pleasures of life, like talking with friends, drinking a cup of coffee and reading the paper with Justin, taking walks, and savoring precious moments. The warmth that I have for others helps me in my line of work to assist people through their struggles to find their path but it is also who I am as a person and I know this is a big part of being a loving parent.
What are your hobbies?
In the last couple of years, gardening has become a new and fun hobby for me that I am learning a lot about. I get excited when I can cook or enjoy products from my own garden. Watching and nurturing things to grow is truly gratifying to me. Yoga has been a hobby of mine for almost two decades, this practice and meditation is so important to me and creating balance in my life. Hiking and camping has been something I was raised with from a very young age and I love sharing outdoor activities, especially at the beach, with my family and friends. Being with nature in any capacity brings me great joy, my other hobbies include reading, dancing, exercising, going to the movies, and traveling.
When you close your eyes and see yourself holding your precious baby in your arms what are your thoughts regarding the birthmother?
I feel so grateful for her, that she has provided me with this amazing and precious gift for my life. I know your baby will be so loved and I will be sure to tell him or her that they have been blessed with so much love from all of these people. I have such a deep respect and admiration for the birth mother in this gift of adoption. This bond will always be shared through this child. My thoughts for her will always be of sustained peace and happiness for her heart and a hope that she finds the strength, solace, and support she needs and deserves throughout her courageous journey.
How will a child enrich your life?
My life's journey in which I feel the most rewarding purpose is being able to nurture, comfort, and inspire others. I have been enhancing these skills for most of my life with my personal relationships, in my career, and within my hobbies. Your child will deeply enrich my life in this purpose and in the way we may share an unconditional love and positive regard. I look forward to being inspired by this little person who will share in the warmth, love, and laughter of our family. Children have such unique qualities to instill awe, wonder, and excitement that is contagious. These strengths in their own personalities make me happy to become a parent and to experience the joy of this special bond with your child.

We have an extensive database of families that are currently waiting for the opportunity to adopt your precious baby.

CONTACT US TODAY
FOR YOUR FREE
NO OBLIGATION CONSULTATION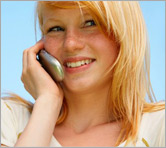 For Your FREE No-Obligation
Consultation1-877-550-3770

REQUEST A FREE ADOPTION INFORMATION KIT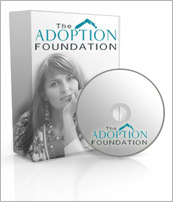 Your information is confidential.
Information will be mailed in an unmarked envelope.
Financial Assistance (as allowed by state law)
Information about our Free Housing for Birthmothers