Chris and Dianne
Hello! We can only begin to imagine all the thoughts and feelings that you are going through right now as you decide what is best for both you and your unborn child. We would love the honor of having the little life inside of you becoming our child.
Describe your childhood:
Dianne: I am an only child, but was raised around a huge extended family. I have 30 first cousins! For major holidays like Christmas, the whole family got together and there were regularly more than 50 people there. Our family was very active in sports, at church, and in the community. I participated in gymnastics as a young girl and played volleyball and ran track when I was older. Traveling was a big part of our life. Each year, we went on two beach vacations and some years, a bigger vacation in the summer.

Chris: I am the oldest of three boys. As a child, I was active in boy scouts and school activities. We enjoyed fishing, hiking, and kayaking. We always had big holiday celebrations with both sides of the family. One of my favorite activities as a kid was working on and visiting the family dairy farm.
Tell us about your home?
We live in an older, historic home in an established neighborhood. On the main level, we have a living room, a kitchen, dining room, playroom, and four season sun room, as well as a half bath. The bedrooms and a bathroom are upstairs. We have a large lot. Part of it is fenced in and the other other part we use for gardening, bonfires, and outdoor games.
When you have a 3-day weekend, what do you like to do?
On long weekends, sometimes we go on a mini vacation to a local state or national forest to hike, stay in a cabin, and cook outdoors. Or we visit family and friends that live out of town or host them at our house.
Do you have pets? If so tell us about them?
We have a pug named Mugsy. He is a sweet dog and is very gentle with our two-year-old son, who loves to play with him! We also have two orange tabby cats, Penny and Pedro. Penny stays inside and Pedro prefers being outside.
What do you hope to teach your children?
We hope our children grow up with good Christian values, a strong work ethic, and a passion to help others and the world around them.
Describe your neighborhood?
Our neighborhood is great for walks with dogs and a stroller! It is filled with old homes sitting back from the sidewalk and is usually quiet and family friendly. There are two schools and a few churches in our neighborhood. There are also some shops not too far away that could be walked to. On Halloween, our street is considered the best in town for trick or treating so we usually get 500 kids at our door!
What will you tell your child about his/her birthmother?
We will tell our child what a difficult decision it is for a mother to be separated from her child. It is a great act of love to choose adoption for your child. We are very lucky that our child's birth mother picked us!
It's Daddy's day - what activity do you want to share with your child?
As a daddy, I love playing with trains, building blocks, going on walks, playing outside, and exploring nature.
What kind of education are you hoping to provide for your child - Private or Public?
We plan for our children to attend the private school affiliated with out church. It has small class sizes and gives children the individual attention they deserve. Not only are kids learning good morals, the kids at the school have the top academic test scores in our area.
How did you come to the decision of adoption?
Adoption has always been in our hearts. We are lucky to have one child and are very excited to expand our family through adoption. We would love a big family!
What faith will you raise your child?
We practice the Catholic Christian faith.
What kind of a relationship do you hope to build with your birthmom through her pregnancy?
We want to support her the best we can. We want to have an open and trusting relationship.
How did you meet?
We grew up in the same town knowing some of the same people, but didn't meet until our mid-20's. Chris had been teaching at a local school district for a few years when Dianne got assigned to his building as a school psychologist. Some co-workers set us up. Since then, Chris teachers in a new school and Dianne is a stay-at-home mom.
What was your relationship with your parents like?
Dianne: My relationship with my parents growing up was based on Christian values and setting goals for the future. My parents supported me in school and with my other activities. I trusted them to help me become the best person I could.

Chris: Growing up, I was the big brother so I was mom's helper at home. She trusted me to set a good example for my two younger brothers. My dad had to work a lot, but when he was home, we bonded over boy scout projects and fishing trips.
What attracted you to each other?
We have similar interests and value the same things. We love spending time together!
Please describe your personalities:
Dianne: At our house, I am the organizer and planner. I love planning things from dinners, parties, to vacations! I am the more serious person in our relationship, but have a good sense of humor.

Chris: I am the more laid back person in our relationship who is always helping out friends and family. I work very hard and enjoy providing for my family.
What are your hobbies?
Dianne: I enjoy reading, cooking, hiking, and traveling.

Chris: I like hiking, grilling, eating at restaurants, and exploring real estate.
When you close your eyes and see yourself holding your precious baby in your arms what are your thoughts regarding the birthmother?
I am so grateful! The gift of this baby is even more than I could ever ask for. I want her to trust that my husband and I will fill her child's life with love and fun.
How will a child enrich your life?
When we became the parents of our son, our lives changes so much and in such a wonderful way! A second child would only double the blessings! Plus, we are very excited to make our son a big brother. He loves talking about the baby that will be coming home to live with us.
Why did you each choose the career path you decided on?
Dianne: I became a school psychologist because I love working with children, especially those with special needs. After our son was born, I worked a few months, but we decided it would be much better for all three of us if I stayed home with him. It has been a blessing to be home to see all of his firsts and cherish every moment of being a wife and mother.

Chris: I have always wanted to be a teacher. I started playing school when I was very young. Seeing the excitement on a student's face when they learn something new is great.

We have an extensive database of families that are currently waiting for the opportunity to adopt your precious baby.

CONTACT US TODAY
FOR YOUR FREE
NO OBLIGATION CONSULTATION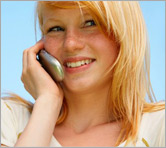 For Your FREE No-Obligation
Consultation1-877-550-3770

REQUEST A FREE ADOPTION INFORMATION KIT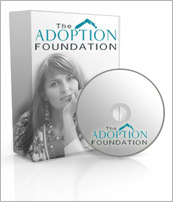 Your information is confidential.
Information will be mailed in an unmarked envelope.
Financial Assistance (as allowed by state law)
Information about our Free Housing for Birthmothers