Thomas and Tanya
The path to having a family for us has been long one. But we believe that our path has led us here for a reason: that it was meant to be. Being parents is very important to us and we both thank you for considering us as the adoptive parents of your child.
Describe your childhood:
Tanya: I grew up in a small town; I think my high school graduating class had a little over 100 graduates. I have two younger sisters. My parents mostly tried to keep me active. I took ballet class, tap, jazz, baton and gymnastics as a child. My parents were great parents who always encouraged me to do my best and loved me unconditionally. Both of my parents worked; my grandparents watched us after school. I was very close with my grandparents and I loved them dearly as they did me. To make this short I guess the best way to explain my childhood is to say that I always knew that I was loved and knew that my parents and grandparents would be there for me no matter what.

Tom: I was the youngest of 8 kids. That sounds like a huge family, but the reality is I came 11 years after all 7 of my siblings. They were born in 7 consecutive years and I came 11 years later. I had the best parents anyone could ever ask for. In a way, I had 9 parents because my brothers and sisters would all look after me like they were also my parents. I had tons of neighborhood friends and we actually played with each other "outside." When I was old enough I really got into sports. I played sports all year round, baseball, basketball, but my favorite was football. I actually became a pretty good football player in high school and played in junior college.
Tell us about your home?
We have a beautiful colonial with hard wood floors on the main level. It's been newly painted and we enjoy granite counters and stainless steel appliances. We have an over-sized, 2 car, attached garage plus a detached 2 car garage. We have a large lot, almost an acre, with plenty of room for kids to play.
When you have a 3-day weekend, what do you like to do?
Well it really depends, on a lot of 3 day weekends we like to work around the house, garden, and mow the lawn. We take our pups for a lot of walks around the neighborhood or to the dog park. If we have enough time we like to head home to Pennsylvania and visit family. Tom really loves to go to the movies and Tanya loves to go out for dinner, so we compromise and do dinner and a movie.
Do you have pets? If so tell us about them?
We have four wonderful "pet" dogs. We had two Shih-tzu /Yorkshire terrier mix dogs, one male "Wicket," and one female "Twinkle." Before we were able to get them spayed/neutered Twinkle got pregnant and we had a litter of five adorable pups. We were able to find good homes for three of the pups but were unable to find acceptable homes for the remaining two, "Sparky" and "Thunder," so they became part of the family. Also, the absolute best dog in the world is Tom's K9 partner, Bady. Bady is a Police Dog, trained to detect explosives.
What do you hope to teach your children?
We would like to teach our children that they can do anything that they set their mind to. The sky is the limit and if you work hard and play by the rules, there is nothing you cannot accomplish. We would also like to teach our children that you should always treat others as you would wish to be treated, be a good person, and that Mommy and Daddy will always love you and be there for you, no matter what comes. Family is the very most important thing in the world, friends will come and go during your lifetime, but family is always there.
Describe your neighborhood?
We live in a very nice development that is in the suburbs. All the houses in our home owners association have close to an acre of land, so it still has a neighborhood feel, but the houses aren't right on top of one another. There are a few families in the neighborhood with multiple children that ride bikes and play in the neighborhood. Everyone keeps their yards nice and manicured and it is usually pretty quiet after the kids go in for the night.
What will you tell your child about his/her birthmother?
We will tell our child that their birthmother is our hero. She was brave enough to make a very difficult decision under extraordinary circumstances, and bless us with the most wonderful gift a human being can ever give to another, the gift of love.
It's Daddy's day - what activity do you want to share with your child?
Well, honestly I am a big kid, so I would want to do whatever they love to do because in reality I would most likely be having more fun than they do. I am not above having a tea party, or playing dress-up, or building a tree fort in the back woods. I love sports, and movies, and love to read, so I hope they love it when Daddy reads to them.
What kind of education are you hoping to provide for your child - Private or Public?
We would most likely go with private school. We would like to give them any and every opportunity that we can, and give them every advantage in life.
How did you come to the decision of adoption?
We have been trying to start a family for a very long time, first naturally, then with IVR and IVF. We are determined to be parents and have a lot of love to give to a child. Whether it be our own biological child or an adopted child, we will love them like no other family on earth can.
What faith will you raise your child?
We were both raised Catholic, so that would be the faith we introduce our child to.
What kind of a relationship do you hope to build with your birthmom through her pregnancy?
I would love for an amicable situation where we could exchange photos and updates of the child and the birth family, and possibly even meet up every now and again.
How did you meet?
We both worked at the same place of business while in college.
What was your relationship with your parents like?
Tanya: My parents got divorced when I was a child, however I was very close with them both. My father passed away a few years ago and I miss him every day. I remember my dad bringing home toys for me and telling me it was just because he loved me. I am very close with my mother and although we live in different states now, I speak with her every day and go into see her every month or two as she comes to stay with us a few times a year. I respected my parents very much. I look back now especially at my teenage years and I realize all of the love and patience it takes to be a great parent.

Tom: My relationship with my parents had its ups and downs when I was growing up. I wasn't always the perfect child, and I put my parents through some stressful times that they most likely didnít need after raising 7 other children. We weren't poor, but we weren't rich either. My father attended every sporting event I was ever involved in. He was very proud of any and all of my accomplishments; he was my biggest cheerleader. My mom is the absolute most selfless, wonderful woman ever. She is my rock, and she believes in me even when I donít believe in myself. Tanya is like my mom in that way, selfless and she always believes in me.
Please describe your personalities:
Tanya: I consider myself a very caring person and I believe that is why I chose my profession as a Registered Nurse. I put people's needs before my own, probably to a fault sometimes. I am very protective of my family as well. I am a pretty goal oriented person; I set a task and find it hard to stop until that task is done.

Tom: I am a loyal, dedicated friend and family member. I am serious when I need to be, but I also love a good joke.
What are your hobbies?
Together: Tom and I enjoy going to dinner and the movies. We also like to sight see when we are on vacation. We have a great time just walking and playing with our dogs.

Tanya: I love to garden and plant flowers in the spring time. Since we bought our home I really enjoy home improvement projects. I like to make crafts, although my artsy side is lacking a bit, I do enjoy doing it though even if they donít turn out the way they are supposed to. I enjoy running, yoga and all forms of exercise.

Tom: I love movies, sports, travel and any type of outdoor activities. I also take pride in having a nice yard and doing the upkeep on that. I also like to play video games and board games if I can find the time.
When you close your eyes and see yourself holding your precious baby in your arms what are your thoughts regarding the birthmother?
Admiration for the baby's birthmother for being so brave and giving Tom and me the precious gift of being able to be parents.
How will a child enrich your life?
A child is a precious gift that both of us have been trying to achieve for a very long time. Sharing love and nurturing a child is a dream we both share. Birthday parties, zoo trips, trips to the park, school outings... there are so many things to look forward to when thinking about adopting a child. Children are truly miracles in a lot of ways; we look forward to the day that we have a child and can witness this miracle every day.
Why did you each choose the career path you decided on?
Tanya: As stated in an above question I consider myself a very caring person. Being a nurse, you have to care about people. It is not an easy job, but helping people when they are at their most vulnerable is very important and rewarding. It is heartwarming to bring a smile to a patients face or their family members. And it's very hard to describe how good it feels to know that you are making a difference in a positive way doing your job.

Tom: I always wanted to be a Police Officer. If you imagine that the population is a flock of sheep, the criminals are the wolves, always hunting and stalking the sheep, looking for their opportunity to strike. I am the sheepdog, willing to place myself in danger to protect the innocents and fight off the wolves.

We have an extensive database of families that are currently waiting for the opportunity to adopt your precious baby.

CONTACT US TODAY
FOR YOUR FREE
NO OBLIGATION CONSULTATION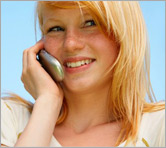 For Your FREE No-Obligation
Consultation1-877-550-3770

REQUEST A FREE ADOPTION INFORMATION KIT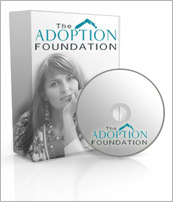 Your information is confidential.
Information will be mailed in an unmarked envelope.
Financial Assistance (as allowed by state law)
Information about our Free Housing for Birthmothers