Mark and Pam
Our names are Mark and Pam. We live in a small town in Illinois. Mark works on his family's grain farm, He is a loving, funny, and thoughtful husband and dad. Pam is a great mother who is an outgoing, loving, energetic woman. We have a large family and we absolutely love being parents.
Describe your childhood:
Pam: I grew up in a home with both parents. I have 3 sisters and 1 brother

Mark: I grew up in a home with both parents and 1 brother.
Tell us about your home?
We live in a ranch-style home (fenced in yard), located in a new subdivision, in a small town. We love our home. We also have a pool. We love to have people over to swim/barbecue.
When you have a 3-day weekend, what do you like to do?
We would probably pack up and go camping with the grandparents. Depending on the weather, we would go to the zoo, science center, or go apple picking.
Do you have pets? If so tell us about them?
Yes. We have a dog named Daisy. She is a Yorkie mix. She is super loving and playful. She is always ready to go if she sees someone with keys. She goes almost everywhere we do.
What do you hope to teach your children?
We will teach her to be a strong and independent person. She will be brought up with respect and learn good values. She will be brought up in a fun and loving family.
Describe your neighborhood?
We have great neighbors. We are only a few miles from school. We live right at the edge of town. We sometimes see deer and other animals across the street. Our neighbors watch out for each other. We always let each other know if we are going to away for vacation. We live in a safe community.
What will you tell your child about his/her birthmother?
I will always remind her what a wonderful gift her mother has given her and that she will always be in her heart. I will tell her that "she loves you so much that wanted the best thing for you."
It's Daddy's day - what activity do you want to share with your child?
I'm sure it will consist of riding in tractors or riding on the 4-wheeler.We will probably head to the local ice cream shop. They will teach each other a lot.
What kind of education are you hoping to provide for your child - Private or Public?
Public school. We have great schools.
How did you come to the decision of adoption?
We have always known that we were going to someday do this. We have so much love to give and want to give a child the opportunity to be brought up with two loving parents.
What faith will you raise your child?
Catholic
What kind of a relationship do you hope to build with your birthmom through her pregnancy?
We would hope to become close with her and will leave it up to her on how much she wants to be in contact with us.
How did you meet?
We met through mutual friends.
What was your relationship with your parents like?
Pam: I grew up the youngest of 5. My relationship with them was good. My parents brought me up to be independent and caring. I am really close to my mom. We talk at least once everyday.

Mark: I have only 1 brother that is older then me. My relationship with them was very good. I lost my father at the age of 19. I am very close to my mom and step-dad.
What attracted you to each other?
Pam: His smile really stole my heart. He is sweet and has such a great personality that I fell in love with.

Mark: Her laugh and her eyes are really what got me. She is such an amazing person who loves life.

Please describe your personalities:
Pam: I am a fun, outgoing, and honest person. I like to laugh and have a good time with my kids. I appreciate the little things in life. I have always been told that I have a strong personality. I can talk to anyone. I am very open-minded.

Mark: I am a dependable, understanding and attentive person. I take pride in my family. I like to joke around just to make someone smile. I have always put family first.
What are your hobbies?
Pam: I enjoy going to the movies, playing bingo with friends, going to craft festivals, going to see Broadway shows, and bowling. I enjoy doing these things with Mark also.

Mark: I enjoy going to tractor pulls, and just hanging out with friends. But I enjoy most things with my family, like going to picnics, museums, and going on family vacations.
When you close your eyes and see yourself holding your precious baby in your arms what are your thoughts regarding the birthmother?
My thoughts will be, WOW, I love you so much and I promise to give you everything you will ever need. Your birthmom is such a wonderful person that she chose me to be your mommy. This will be a dream come true for me. I will give her all the love in my heart.
How will a child enrich your life?
She will bring so much more joy to our family then you could ever imagine. She will be loved my a loving mom and dad and lots of brothers to hold her tight and keep her safe and feel protected. She will be giving us as much as we are giving her.
Why did you each choose the career path you decided on?
Pam: I grew up knowing I wanted to be a mom. I grew up with my mom being there everyday. I have been there for my kids just the same. I have a close relationship with my boys.

Mark: I grew up in a farming family. I guess you can say it's in my blood. We all work together and get along great. I love working on a farm.

We have an extensive database of families that are currently waiting for the opportunity to adopt your precious baby.

CONTACT US TODAY
FOR YOUR FREE
NO OBLIGATION CONSULTATION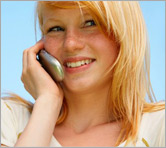 For Your FREE No-Obligation
Consultation1-877-550-3770

REQUEST A FREE ADOPTION INFORMATION KIT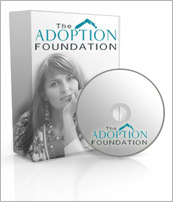 Your information is confidential.
Information will be mailed in an unmarked envelope.
Financial Assistance (as allowed by state law)
Information about our Free Housing for Birthmothers