Peter and Cynthia
We would like to build a relationship of trust, openness, and one that will help you to know we place great value on you. We will remain open to all possibilities and honor your choices when it comes to the type of relationship we have.
Describe your childhood:
Cindy: I grew up in Michigan as the oldest of three sisters in a very close family; my poor dad was surrounded by girls - even our dogs and cats were girls! I spent the majority of my early childhood playing outside with my sisters and neighborhood friends, riding bikes, singing in our church choir (or in the backyard to any birds that would listen) and spending every moment I could with animals of all kinds. My dad is an Episcopal priest and my mom is a registered nurse, so the importance of serving others was lived out every day in our home, and my parents involved us in church programs when we were very young. In middle school I developed a passion for music (singing, oboe, and piano), started volunteering for the humane society, and began what would be a life-long journey of working with children as a volunteer. In high school, I was the captain of the PomPom squad, played varsity soccer, played the lead in the school's production of "Oklahoma," volunteered at a local after school program for younger kids, and sang in three choirs. My home was filled with love and laughter.

Pete: I am the youngest of four siblings (two girls and two boys) and was raised by my mother after my father passed away when I was 2-years-old. We didn't have much, but my mother taught us the values of hard work, education and above all, love. I grew up in a small town of about 3,000 people in Iowa, but my mother constantly reminded us not to be small-minded and to keep an open mind. Most of my days as a youngster I was outside playing with friends, riding bikes, or fishing. As I grew older I became very active in sports like running cross-country, wrestling, track, and baseball. In high school I was the captain of the varsity football team and vice-president of our high school's student council. I had a tremendous mother, my family was very close, and remains close to this day.
Tell us about your home?
We live in a 5 bedroom, 3.5 bath home in Virginia; our location makes it easy to go on adventures with amazing day trips all over the East Coast. Our neighborhood has lots of families with young children; in fact, three of our neighbors have infants and another is expecting. Our neighborhood has a beautiful pond, a stream, a walking trail near woods, a community pool, great parks, and we are two streets away from the elementary school (rated a 10). We have a large fenced backyard that provides fun opportunities to play outside and go exploring. The basement is finished and is a child's playground full of toys and games. It is the favorite location for sleepovers and family movie nights.
When you have a 3-day weekend, what do you like to do?
On long weekends we like to get outside to play, go for walks, create fun family projects, spend time with friends on play dates, and go on new adventures to see local attractions, farms, etc. We love our family and friends, so on longer weekends we tend to visit with friends and family. In the summer, we spend the majority of our time near water - our community swimming pool, any beach where we can get our feet in the sand, and our friend's lake house in New Jersey, or visiting family and friends all over the United States. Museums, shows and parks are some of our additional favorite destinations if we aren't scheduling play dates with friends.
Do you have pets? If so tell us about them?
We have two dogs named Bella and Cody. Bella is a sweet, female 5-year-old white lab and Cody is an energetic and loving 2-year-old lab/golden mix. They love to go for runs and walks, but their favorite thing to do is cuddle up and sleep next to anyone who will rub their bellies.
What do you hope to teach your children?
Life isn't about things, it's about people, so your relationships are the most valuable things you have. Be kind and have courage to do the right thing even when no one is looking. We don't need you to be the best at everything, but we want you to try your best. We don't need you to be the the smartest person in the room, but we want you to be wise and thoughtful. We don't need you to be the most athletic kid, but we want you to be healthy. We don't want to keep you from stumbling and learning from your own mistakes, but when they happen we want you to learn from them and stay positive. We hope to teach them that trying your best, friendship, health, happiness and love are the ingredients that make a great life. Above all, we want to teach them that they are loved - by us, our extended family and friends, and most importantly, God. No matter what life hands them, they will never be alone.
Describe your neighborhood?
We live in an extremely safe and beautiful neighborhood within walking distance to an elementary school and the community swimming pool. Our neighbors all know one another and we have a great support network with everyone available to help each other no matter the occasion. There are more and more kids moving into the neighborhood and with no through streets it is a great area to ride bikes and play outside. There are multiple area playgrounds nearby that offer a lot of fun for kids of all ages.
What will you tell your child about his/her birthmother?
We plan to be open, positive and encouraging when talking about our child's birth mother. We will prayerfully parent and communicate with her so that our child knows as much as his/her birth mother wants him/her to know. No matter how involved our child's birth mother wants to be in his/her life, we will always speak of her positively and with respect. When we are chosen to parent, we want our child's birth mother to know this is her story, too, and we want to honor her choices and decisions in how we speak of her.
It's Daddy's day - what activity do you want to share with your child?
On Daddy's day I like to get out of the house and get some exercise walking the dogs and then plan a day full of special activities we don't get to do every day like farmer's markets, performances, day trips to beautiful scenery, etc. I love go out to dinner to family friendly restaurants to focus on my family instead of dishes and clean up. After dinner we either go out to a movie or come back home, make popcorn, play games, pop in a movie and have a family sleepover in the basement. I really enjoy building forts to play in, obstacle courses, and water play, too.
What kind of education are you hoping to provide for your child - Private or Public?
We both went to public schools and believe that they can provide a well-rounded experience. However, every child is different, and because Cindy taught for 9 years at a private school, we know the benefit of attending private schools. Where we live the local elementary school is rated a 10, and we've had a great experience there with our daughter. We would plan for our next child to attend this school unless his/her needs lead us in another direction. The most important thing is the emotional and intellectual growth and safety of our child.
How did you come to the decision of adoption?
We love children and have wanted to grow our family for years and have considered adoption for a long time. We experienced some heartbreaking losses due to miscarriages and finally concluded that we were called to grow our family through adoption. We have so much love to give and know that love is meant to grow through the gift of adoption. Our 9-year-old daughter has also been part of this decision; she has prayed nightly for a brother or sister for years, literally, right along with us. We are blessed to have our daughter, and there is no greater joy in our lives than being parents, but we are not done. We have a great desire to be parents again and for our daughter to have siblings. We hope that our children grow to be best friends just like the friendships we have with our own siblings.
What faith will you raise your child?
We are members of the Episcopal Church but attend a local non-denominational Christian church where the music is amazing, the message speaks to our hearts and the youth program is a treasure. Our faith is very much a part of who we are, and we want our children to know that God is love and their lives have purpose. We see the beauty in all faiths and have friends who practice a wide variety of religions. We will raise our children as Christians and to respect all of God's people, no matter what faith path they take.
What kind of a relationship do you hope to build with your birthmom through her pregnancy?
This is a tough question, because only God knows what that relationship will look like. We hope to love her and for her to love us! We would like to build a relationship of trust, openness, and one that will help her know we are here for her and place great value on her. We know every expecting mom considering adoption has a different story and different reason for choosing adoption, so we will remain open to all possibilities and honor our birth mother's choices when it comes to the type of relationship we have during her pregnancy. We do not want to be intrusive and will respect boundaries/ privacy, but we will make it clear from the start that if she needs us, she has us. We hope to have a strong enough relationship and communication that she will walk confidently down this path with us and know we will love and raise her child as our own yet know no one will replace her ever.
How did you meet?
We met for the first time in Chicago at a party I (Cindy) was throwing for a close friend. That friend was dating Pete's brother who was also my friend long before I met Pete. Pete was visiting just two days before deploying for 6 months. We both have clear memories of meeting and our conversation that night. Pete returned almost exactly six months later to visit his brother, and we fell in love almost immediately. We dated for about a year and then were engaged for six months before getting married. My close friend is now my sister-in-law as they married, too, so we are one big, happy family!
What was your relationship with your parents like?
Cindy: My parents would do anything for us girls, their friends and even strangers. They attended every concert, every game, every event; if I invested my time, they were there cheering me on. At home, no matter how busy we were, we always sat down for family meals during which we would talk, laugh and entertain each other. Admittedly, I'm a daddy's girl. My dad went to an Ivy League school at 16, got his BA at 18, Master's degree by 20, and then, right when he could have worked just about anywhere, he followed a calling to become an Episcopalian priest. I have always admired him and been so proud of the tough decisions he made following his heart. I have loved growing up with a dad who taught me to be a thinker and never stop learning; I cherish every talk we have. We all just really enjoy being around each other.

Pete: My father passed away when I was 2 and my mother passed away when I was 21. For the time I got to spend with my mother, every day was a gift. She was the most kind and selfless person I have ever known. She taught me good family values, raised me to take responsibility for my actions, and to always do what was right. We had a very open relationship and could talk about anything. She was extremely wise and if I can be half the parent she was in her lifetime then I will consider myself a wonderful success.
What attracted you to each other?
There was an instant connection between the two of us. We constantly made each other laugh and every moment we spent together brought us closer together. When we were apart due to distance, we counted the minutes until we would see each other again and would spend hours talking on the phone about anything and everything. We quickly discovered that we were meant to be together and were soulmates. Around 17 years later, we still hate to be apart and share everything with one another.
Please describe your personalities:
Cindy: Cindy is fun, bubbly, loving, giving, caring, positive, and an optimist in all circumstances. She loves doing things for other people, entertaining, being social, all animals and working with children. She has a talent for making people feel special, seeing when people have needs and acting to help others. She is a dedicated mother and would go to the ends of the Earth for her children.

Pete: Pete is witty, fun to be around, a big, tough exterior but a softy at heart, fiercely loyal to those he loves, friends and causes he believes in. He's very organized, extremely intelligent, adored and respected by his Marines, and steadfast when things get challenging. He is an amazing father and loving husband. You feel safe and happy when you are around Pete.
What are your hobbies?
Cindy: I love crafting, volunteering, entertaining, music, animals, reading and teaching. We love to explore together and get outdoors walking, hiking, sightseeing and enjoying mother nature. I'm an assistant Brownie troop leader, an executive board member of a military spouse organization, the director of a non-profit on a purely volunteer basis to be able to keep my family as a priority, volunteer with a local animal rescue when I can, volunteer in our daughter's classroom, and serve on our school's PTA.

Pete: I enjoy cooking, woodworking, building things, yard work, spending time with my family and dogs, golf, and being outdoors. I am an assistant soccer coach for our daughter's soccer team, which is something we enjoy as a family.
When you close your eyes and see yourself holding your precious baby in your arms what are your thoughts regarding the birthmother?
When I imagine holding our precious baby in my arms I am overwhelmed with appreciation for the birth mother. After over a decade of miscarriages and shattered dreams of having another child, prayers are answered as I hold this precious child. Whatever led the decision to be made, a choice was made to give life, and a choice was made to entrust us with this precious gift to raise as our own. I am filled with appreciation that can never be fully expressed - for fulfilling our dreams, for growing our family when we couldn't biologically, for giving our daughter a sibling, and for blessing our lives in an immeasurable way.
How will a child enrich your life?
How wouldn't a child enrich our lives? Little feet walking our floors, pealing laughter, delight at learning new things, kissing boo-boos, story time snuggles and love, lots of love. This is what we live for. Our lives will be enriched with the addition of a child in every way: in love, in fulfillment, in faith. Our daughter will have the sibling she has always wanted, and our family will rejoice!
Why did you each choose the career path you decided on?
Cindy: I started teaching because I love working with children and the excitement of coming up with new ways to teach and entertain them. I stopped teaching full time when our daughter was two and I knew in my heart the most important teaching I would do would be as a mother. I have never regretted putting my career on hold to be a mother full time. I also used the time I used to throw into teaching to form a non-profit. Although I am not paid for this work, it is something that feeds my soul, doing something I love. I am so blessed to be in a position that I can have the balance between being a stay-at-home mom and a success in a field I'm passionate about. I owe my ability to be able to choose motherhood and volunteer work to the hard work Pete puts into providing for our family.

Pete: I became a Marine because I felt it was my patriotic duty. Since becoming a Marine I have never wanted to do anything else. It has been the most rewarding career I could have ever hoped for.

We have an extensive database of families that are currently waiting for the opportunity to adopt your precious baby.

CONTACT US TODAY
FOR YOUR FREE
NO OBLIGATION CONSULTATION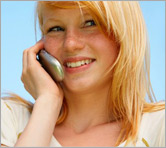 For Your FREE No-Obligation
Consultation1-877-550-3770

REQUEST A FREE ADOPTION INFORMATION KIT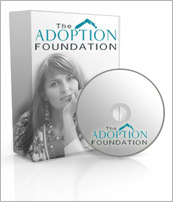 Your information is confidential.
Information will be mailed in an unmarked envelope.
Financial Assistance (as allowed by state law)
Information about our Free Housing for Birthmothers