Terry and Amy
What joy it brings us to share our thoughts with you and thank you for considering us as adoptive parents for your child. We are excited to be on this journey with you and respect the difficulty you may have in choosing the right family. Your sacrifice and care for your child is extremely courageous and we want you to know how loving and nurturing our home is.
Describe your childhood:
Amy: I grew up in a loving home with parents that built my confidence by putting me in piano, dance, gymnastics and sports like swimming, softball, basketball and volleyball. It was a fun, supportive environment with structure and responsibility. My three older brothers played games with me and spent time outdoors, rode in the canoe, went fishing, and we all helped in family holiday traditions. Mom was a stay-at-home mom until I was school age and Dad was an iron worker who eventually moved out of state. They divorced when I was an early teenager.

Terry: I am from a loving home of divorced parents. I grew up with a large extended family and later on gained three younger siblings after Dad remarried.
Tell us about your home?
Our fridge door is full of family pictures and Emerson's artwork. We're often in the kitchen preparing meals together, eating and talking about our day or doing homework in the large eat-in kitchen/dining area. We have a large backyard and deck to enjoy flowers, trees and outdoor activities. Our neighborhood is full of friendly, diverse families and lots of school-age children. We watch movies, play board games, and decorate for all kinds of holiday traditions.
When you have a 3-day weekend, what do you like to do?
We like to be outdoors, BBQ or cook, and have family over. We also will visit friends or a state park, ride bikes and play board games. If possible, we would take a drive to Grandma's house or a nearby state to sight-see.
Do you have pets? If so tell us about them?
We have a 7-year-old sweet cat named Bailey, and tank full of fish, and a snail.
What do you hope to teach your children?
Family values of trust and helping one another, traditions of holidays and brithdays, and loyalty
Describe your neighborhood?
Our neighborhood is full of kids knocking on each other's door to see who can play, boy scouts selling popcorn, kids riding bikes, shooting hoops and people walking dogs and exercising. Many parents know one another and a park is nearby as well as the public elementary and middle school.
What will you tell your child about his/her birthmother?
She is a strong, thoughtful and caring person to find us and put her child's best interest first. She is selfless to care so much for you and your future.
It's Daddy's day - what activity do you want to share with your child?
Playing in the yard or at the park, cuddling to watch cartoons, playing Legos and cars or a board game or teaching archery.
What kind of education are you hoping to provide for your child - Private or Public?
Public and strongly encourage college after high school
How did you come to the decision of adoption?
We know there is a child out there that needs our love, attention and good home. We cannot have a baby biologically but we are parents already and want to grow our family and provide Emerson with the sibling he has always wanted. We long to parent an infant together.
What faith will you raise your child?
Christian based, non-affiliated
What kind of a relationship do you hope to build with your birthmom through her pregnancy?
We hope to build a level of trust with her so she knows we're preparing and excited. We want her to know we care for her health and mental well being. She is making a sacrifice and we hope she will feel comfortable with her decision. We hope there is counseling available to her when she needs the extra support to get through this journey.
How did you meet?
Online, then email, then talk on the phone, and finally dating. Once we started dating, we became exclusive quickly and spent all of our spare time together.
What was your relationship with your parents like?
Amy: supportive, strong and honest, open, very close and loving, nurturing and confidence building

Terry: loving, close and supportive
What attracted you to each other?
Work ethic and we are both family people. Terry's love for his son and enjoying motorcycles and cars. Terry liked that Amy had a stable career and knew she wanted a family and was close with hers.
Please describe your personalities:
Amy: nurturing, structured and routine but adventurous myself and with kids where age appropriate, outgoing, responsible and dependable, loyal and family oriented

Terry: kind-hearted, fun, soft and gentle natured, very caring and giving by always putting others first, polite, loving to kids and all animals
What are your hobbies?
Amy: love the water, watching surfing (tried it once!), theatre, books, walking, cooking, working on our home, movies, being outdoors/active, biking, watching football

Terry: motorcycle riding, archery, BBQ/smoking meats, cooking, working on cars, camping, family time, bikes
When you close your eyes and see yourself holding your precious baby in your arms what are your thoughts regarding the birthmother?
Our birthmother made the biggest sacrifice for this wonderful joy. She had the courage to carry this life and provide for him/her by finding the right fit for a home with us and we will not let her down.
How will a child enrich your life?
In so many ways this child will enrich our lives by bringing us smiles and fulfilling our dream to raise a baby together, to share our family values and traditions with him/her, and to grow our family and know that each day we are blessed to fill our home and our lives with unconditional love.
Why did you each choose the career path you decided on?
Amy: I wanted to do something that combined education and helping people, and to develop the potential in others and add value where my strengths fit.

Terry: I always loved cars and fate brought me back to this company years later; it is a great place to work and like a second family.

We have an extensive database of families that are currently waiting for the opportunity to adopt your precious baby.

CONTACT US TODAY
FOR YOUR FREE
NO OBLIGATION CONSULTATION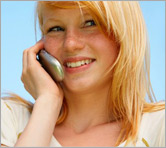 For Your FREE No-Obligation
Consultation1-877-550-3770

REQUEST A FREE ADOPTION INFORMATION KIT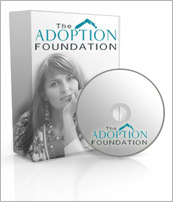 Your information is confidential.
Information will be mailed in an unmarked envelope.
Financial Assistance (as allowed by state law)
Information about our Free Housing for Birthmothers