Gregory and Mira
We hope to teach your child the beauty of family and the love we share for one another, having fun together, the importance of working hard to attain her dreams, treating others as you would like to be treated, a strong self-worth and moral compass, and the value of education with a life-long love of learning. We will model how to be a responsible and kind person, and share our priorities for closeness, friends and family with her. We will teach her how to swim and ride a bicycle, and introduce her to different music, art, sports and activities so she will be a well-rounded and passionate individual.
Describe your childhood:
Mira: I had a loving and supportive childhood growing up with my parents, step-parents and brothers in middle-class California. My parents worked hard and taught me their strong work ethic, family values and gratitude. I had a good education and enjoyed dance and music lessons, cultural and art activities and carefree summers. Family gatherings, close friends, pets and traditions were very important to us and we enjoyed being together, laughing, experiencing fine arts, playing games at the kitchen table, cooking, singing, skiing and going on camping trips.

Greg: I was loved and encouraged as a child growing up with my parents and sister in a nice, family-oriented neighborhood in middle-class California. I felt safe and supported, and was given the opportunity to enjoy the simple pleasures of playing outdoors with my friends, building forts, celebrating family traditions, spending quality time with my grandparents, trying out different sports, and just digging in the dirt. Some of the sports I enjoyed were water polo, swimming, soccer and basketball.
Tell us about your home?
Our home is a comfortable, clean and warm traditional-style house situated in a safe and family-friendly neighborhood. We were immediately drawn to our home's inviting feel and its open, park-like backyard. We enjoy spending time outside under our beautiful, mature trees that give us shade in the summer and strong branches for rope swings. We enjoy our gardening days planting seasonal vegetables and flowers. We also have a play structure with swings and a fort, and a playhouse for hours of outdoor adventures. A wonderful benefit of living here is the nearly year-round good weather that allows us to live and play both indoors and outdoors.
When you have a 3-day weekend, what do you like to do?
On a special extended weekend we like to make the most of our time together by packing a few bags and heading out for a local mountain getaway of hiking and exploring around with our daughter and our puppy, or a fun adventure weekend in our own home town with friends and family in the summer. We love to pack a picnic, some surf boards and boogie boards and head to the beach, ending the day with an early dinner at our favorite Mexican restaurant and playing some games at home. We all love to do projects at home together, whether it's art, building a lemonade/apple cider stand or a home improvement project. A 3-day weekend is the perfect time to catch up on projects around the house while taking some breaks to go on a bike ride or run around in the backyard.
Do you have pets? If so tell us about them?
Our family pets include our two year old Golden Retriever, Daisy, and our two cats, Kona and Sparrow. Our pets are an important part of our life. Our cats often curl up next to us when they're not sunning themselves outside. Daisy is a fun, sweet and cuddly family dog who loves to be with us wherever we go. She loves going on outings with us, especially to the beach where she bounds into the ocean and pulls our daughter on her boogie board. She also loves going on hikes and to the snow. Many days at our home you'll find Daisy and Sparrow nuzzling and hanging out together. We all love to play ball and chase in our big backyard.
What do you hope to teach your children?
We hope to teach our child the beauty of family and the love we share for one another, having fun together, the importance of working hard to attain her dreams, treating others as you would like to be treated, a strong self-worth and moral compass, and the value of education with a life-long love of learning. We will model how to be a responsible and kind person, and share our priorities for closeness, friends and family with her. We will teach her how to swim and ride a bicycle, and introduce her to different music, nature, art, sports and activities so she will be a well-rounded and passionate individual.
Describe your neighborhood?
One of the main reasons we chose our neighborhood was because it is a safe, family-friendly community with fun holiday traditions that bring us together year-round. The festivities begin with a backyard neighborhood Easter egg hunt, to a patriotic, child-centered old-fashioned 4th of July parade where the children decorate their bicycles and scooters, and proudly ride around. Our year-end annual holiday horse-drawn hayride and potluck is always a special time with hot cocoa, carols, family and friends. We always look out for each other and are there when someone is in need.
What will you tell your child about his/her birthmother?
We would like to tell our child that her birth mother loves her very much and share with her what her birth mother would like for her to know. We hope to learn more about her birth mother to share when the time is right.
It's Daddy's day - what activity do you want to share with your child?
Our special day would begin with making homemade waffles and fresh squeezed orange juice, then hand-in-hand we head out into the sunshine for a day at the lake riding bicycles and fishing, or building sandcastles and splashing in the ocean.
What kind of education are you hoping to provide for your child - Private or Public?
Education is a high priority to our family, and an essential part of our children's academic and social development. We are mindful that every child's learning needs are unique. We are looking forward to providing the best learning environment for our children to thrive and grow. We are fortunate to live in a well-respected, high-ranking school district with educators who care about all aspects of our child's education and overall well-being with an emphasis not only on excellent academics, but character education, which speaks to our hearts as parents who care deeply for our child's emotional development.
How did you come to the decision of adoption?
We struggled with infertility challenges for several years after the birth of our precious daughter and with our deep desire to grow our family, we knew what a gift it would be to adopt a baby. Being parents to our daughter has been the single most meaningful, fulfilling, loving experience of our lives and we are grateful for the opportunity to open our hearts to a new baby. She would be embraced into our family where she would be adored by us and her loving sister whose dream it has been for years to have a sibling to share her life with. We can all envision the wonderful togetherness of our daily lives and a lifetime of making new memories and sharing all that life has together with a precious new life to love.
What faith will you raise your child?
We are a close-knit, interfaith family of spirituality and gratitude enjoying both our Christian and Jewish faiths and traditions. We are excited to share our close and extended families' faith and traditions with our precious new baby. Our religious/spiritual family gatherings are full of laughter, love, warmth, gratitude, music and family favorite recipes. During these times we love to sing, dance, pray, light candles, express who and what in our lives we are each thankful for and help others in need. Our daughter has a true giving heart for people and animals. It brings us great joy to support her in her humanitarian efforts for the two charities she started; one for our local pet shelter and another for the homeless. Being of service to others is very important to us.
What kind of a relationship do you hope to build with your birthmom through her pregnancy?
We hope to support her feelings by getting to know her and by being there to listen to what she's going through. We want to understand her hopes and concerns for her baby.
How did you meet?
We had the opportunity to work together for three years in a Landscape Architecture firm. We had a lot of time to really get to know each other professionally and socially due to the close-knit, fun, family nature of our office.
What was your relationship with your parents like?
Mira: Growing up I felt supported and encouraged in good times and difficult times by my four parents (birth parents and step-parents) who worked together to make sure my younger brother and I had a stable upbringing with close family relationships. We had a loving, warm relationship built on a foundation of trust, strong moral values and clear boundaries. We knew how to have fun together, often singing in the car, playing games at the kitchen table, cooking our family recipes and going on family trips.

Greg: I had a good, close and loving relationship with my parents growing up. They taught me to be caring and responsible, to work hard and be creative. We spent time together as a family having dinner together every night, and going on an annual road trip to different destinations. My parents were always supporting me by watching my sports practices and games and being involved in my school and social life.
What attracted you to each other?
Greg about Mira - I was attracted immediately to Mira's beauty both inside and out, her warm and fun personality and the good people she chose to surround herself with.

Mira about Greg - What attracted me to my husband was without a doubt his genuine spirit, kind eyes, humble confidence, being a good listener and all around friendly personality.
Please describe your personalities:
Mira is warm, loving, caring, nurturing, creative and fun. She has strong values and morals. She wants the best for her family spiritually, emotionally and physically. She speaks from the heart and puts others' needs in front of her own. She loves learning and teaching and being involved in our daughter's education.

Greg is loving , hard-working and devoted to his family. He is caring and looks out for those in need. Greg has an inner strength and confidence grounded in his supportive upbringing and good friends growing up. He enjoys teaching our daughter about nature, being down-to-earth and a well-rounded person.
What are your hobbies?
Mira: I really enjoy a variety of hobbies and projects at home as well as experiencing the beauty of the outdoors and all it has to offer. At home I love to do art projects with my daughter, am learning how to sew, knit, love reading and have always enjoyed flower arranging and photography. Outdoors I love bicycle riding, vegetable and flower gardening, swimming, cooking and baking.

Greg: My favorite hobbies involve being outdoors such as surfing, playing golf, hiking, skiing and riding bicycles. I love camping, fishing and backpacking. I also enjoy drawing and listening to music and audio books. I like to go out to the movies and nice restaurants when possible.

As a couple and family we all have fun playing with our animals, taking our puppy on walks and camping, snow play and skiing, miniature golf, swimming, boogie boarding, surfing, family bike rides, horseback riding, finding a local farm, apple picking in the fall, local community events, botanical gardens, local theme parks, creative art or building projects, seeking out local live music, classical concerts (we have a conductor in the family) and theater. For a date night we enjoy our time talking over dinner or coffee and a movie or going to a play. We love family movie nights, making fondue and all things art and being creative.
When you close your eyes and see yourself holding your precious baby in your arms what are your thoughts regarding the birthmother?
My first thought is deep gratitude and respect for the gift of life she gave and the amazing love and sacrifice she has for giving her baby a loving family who will cherish her and be devoted to her well-being, growth and happiness.
How will a child enrich your life?
A new child will enrich all of our lives in deep and countless ways. She will fulfill our dream of having a close sibling relationship for our daughter, sharing our lives, adding more laughter, love, getting to experience her unique personality and interests and raising her with love, a strong sense of self, encouragement, honesty, creativity, adventure, spirituality and strong values.
Why did you each choose the career path you decided on?
Mira: I always pictured myself working with children and am passionate about education, so it was a natural fit for me to pursue a career in teaching. In preparation I earned my Bachelor's Degree in Psychology and continued my education to receive my Multiple Subject Teaching Credential. Soon after receiving my credential we were blessed by the birth of our daughter and I knew that being a stay-at-home mom was what I wanted more than anything and have been caring for our family ever since.

Greg: I chose my career in Landscape Architecture because it combined my love of art and the outdoors. I am fortunate to have been able to work in the same field I studied in college. I love to see how my work transforms people's outdoor living environment and enhances their lives.

We have an extensive database of families that are currently waiting for the opportunity to adopt your precious baby.

CONTACT US TODAY
FOR YOUR FREE
NO OBLIGATION CONSULTATION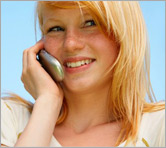 For Your FREE No-Obligation
Consultation1-877-550-3770

REQUEST A FREE ADOPTION INFORMATION KIT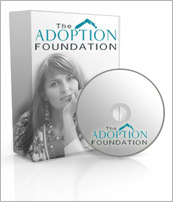 Your information is confidential.
Information will be mailed in an unmarked envelope.
Financial Assistance (as allowed by state law)
Information about our Free Housing for Birthmothers