Brett and Juli
Thank you from the bottom of our hearts for considering us to raise your child. We have longed for a chance to expand our family and to share our love with a child. We know this is not an easy decision for you, but we assure you that we will be the best parents we can be for your baby. A good home with strong family values will be the core of your baby's life. Our plan is to provide lots of love, nurturing, teaching and fun childhood memories. It means the world to us to have a chance at parenting.
Describe your childhood:
Juli: I grew up in a very loving home with both parents, a twin sister, and an older sister. We all had family dinners around the table and shared our lives with each other. I have great childhood memories with my twin sister and me being tom-boys and playing outside a lot. I grew up in a Christian home where Christian values were center. We were taught to put others before ourselves, which I believe had a great impact on who I am today.

Brett: My parents raised me in a very stable home. I have a younger brother of two years that I grew up with. Our family spent a lot of time together. We were always very busy with sports, school activities and church functions. Both of my parents always attended all of these events for both my brother and me. I grew up in church where I learned about Christ and Christian values. As I got older I also fell in love with the outdoors, thus, I spent a lot of time in the woods with my dad learning how to be a successful woodsman and hunter.
Tell us about your home?
We live in a rural area in Arkansas with great neighbors and a big front yard with plenty of room to play. We have over 100 acres with an old barn, a pond, and a creek just down the street from where we are living now. We will be building a house on our property soon with 4 bedrooms and a big wrap-around front porch. It is in a very good school district as well.
When you have a 3-day weekend, what do you like to do?
Often times on a long weekend we will go visit cousins in another part of Arkansas. It is a beautiful part of the state. Our cousins, Mike and Debbie, and their daughter, Morgan, live there. Juli likes to spend time with Debbie and Morgan whenever she gets a chance, whether it be shopping or just watching movies at their house. Brett loves to fish, so he and Mike usually can schedule a day of bass fishing during that weekend. Many times we grill burgers for supper on Saturday night. On Sunday we visit their church with them and occasionally put a song or two together for one or a couple of us to sing. They are just great people to be around.
Do you have pets? If so tell us about them?
We do not have pets at this time.
What do you hope to teach your children?
That they are loved and cared for and to pass that love on to others. We want to teach them how to be a good citizen and to contribute to society. As well as to enjoy life and to have fun.
Describe your neighborhood?
We live in a rural neighborhood. In fact, our closest neighbor is a couple hundred yards away. Our street has many nice houses near where we live, but just a mile or so past us the landscape turns into vast cattle pastures and tracts of pine timber. There are plenty of opportunities to enjoy the outdoors. It's a great place to live. We love the country, but also we are only about 12 miles south of town.
What will you tell your child about his/her birthmother?
That she loved her child so much that she made a brave sacrifice to provide a good, loving home to them and our whole family will be eternally grateful for her.
It's Daddy's day - what activity do you want to share with your child?
On Daddy Day our child gets to choose. When I was growing up I always wanted to do something in the woods or on the water on Daddy Day. My brother, however, usually wanted to go see a movie or go to an arcade. My dad was comfortable doing each one separately with us. Because we loved it, he loved it. I will be the same way.
What kind of education are you hoping to provide for your child - Private or Public?
We have a very good public school system and our intention is to provide public education to them. There is a great private school within driving distance that we love. If something were to happen where we no longer felt confident with our public school, that would be our next choice.
How did you come to the decision of adoption?
After heartache with infertility and one miscarriage, we felt God leading us to adopt. We are ready to open our home to a child that we can call our own!
What faith will you raise your child?
Baptist
What kind of a relationship do you hope to build with your birthmom through her pregnancy?
We would like to have a comfortable relationship with her where all of us look forward to meeting and talking. We want her to have confidence in us, therefore, we will be very transparent so she can get to know the real Brett and Juli. She should know that we are not doing her a favor, but she is giving us an opportunity unlike any other.
How did you meet?
We met at church.
What was your relationship with your parents like?
Juli: I have a close relationship with my parents. I never was afraid to tell them anything and they provided that blanket of security when I was growing up. Home was always the place to go when you were hungry, tired, needing to talk with someone, etc. That was because of my parents.

Brett: I have a close relationship with my parents. They were definitely in "the know" when it came to school and my private life. That was so they could keep an eye on me for my protection. So, I felt protected and loved all the time.
What attracted you to each other?
We were attracted to each other through our mutual love for God and for our church family. We had so many things in common before we even really got to know each other. But after we did get to know each other, we found out that we also share family values, financial goals and hobbies.
Please describe your personalities:
Juli: Caring, loving, hard working, and a little bit private/introverted.

Brett: Outgoing, hard working, always thinking of a song, and I try to be cleverly humorous.
What are your hobbies?
Juli: I like to cook, bake and paint. We both enjoy gardening together, fishing, and other outdoorsy stuff like four wheeler riding.

Brett: I love the outdoors, so I like to hunt and fish for anything. I also love to sing and I get to do that a lot when churches or other organizations invite me to come and do a gospel program for them.
When you close your eyes and see yourself holding your precious baby in your arms what are your thoughts regarding the birthmother?
That I'm so thankful she allowed us to raise her baby and I hope that she knows how much we will love and take care of her little one.
How will a child enrich your life?
A child will be a long awaited addition to our family. We will be able to pass on our traditions, knowledge and love that comes with having children of your own. We will no longer be known as just Brett and Juli, but rather, a family.
Why did you each choose the career path you decided on?
Juli: I was always interested in healthy eating and decided on nutrition as a major in college. I have been working in the nutrition field ever since.

Brett: My love for the outdoors steered me in the direction of agriculture. I did not want to work at a desk all day, I would much rather get my hands dirty and be able to lay my eyes on a finished product. I landed in Entomology (the study of insects) where I do research on economic pests of row-crop agriculture.

We have an extensive database of families that are currently waiting for the opportunity to adopt your precious baby.

CONTACT US TODAY
FOR YOUR FREE
NO OBLIGATION CONSULTATION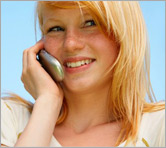 For Your FREE No-Obligation
Consultation1-877-550-3770

REQUEST A FREE ADOPTION INFORMATION KIT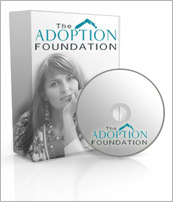 Your information is confidential.
Information will be mailed in an unmarked envelope.
Financial Assistance (as allowed by state law)
Information about our Free Housing for Birthmothers