Seth and Shannon
We wish to instill in your child the importance of making a positive impact on humanity and leaving the world better than they found it. We want to remind them of all of the wonders of life and the importance of laughing A LOT, dancing, singing, spreading love and lifelong learning. We will also have a place in our world for you, too, should you give us the opportunity to be the adoptive parents to your child.
Describe your childhood:
Shannon: I was raised mostly by my sweet mom. My mom is my best friend and taught me to love fully, be compassionate, creative and see the good in everyone. We have a big family and were very close to my aunts, uncles, cousins and grandparents. I grew up in Houston and spent part of my summers with my grandparents in Alabama. They lived on a lake with horses and we would go swimming and horseback riding. I was raised feeling deeply loved by my family.

Seth: I also grew up with very loving family with mom, dad and an older sister. My dad was in the Air Force and we moved around a lot, which helped me to learn to make friends easily. My father also traveled frequently, bringing me interesting gifts from all over the world. My mom was a homemaker until I was in middle school and she became an accountant and later a pre-school teacher. We spent summers and holidays visiting our large extended family. I have great relationships with all my relatives. I was a voracious learner and reader from an early age, excelling in school.
Tell us about your home?
We have a beautiful 5-bedroom home that is airy and full of light. Shannon has amazing tastes and has decorated with lots of art and love. We have a swimming pool and a fenced in back yard on 1/3 of an acre. We have many bird feeders and over a dozen species of birds that visit us daily. We entertain friends and family a lot and always have Christmas and Thanksgiving for our families in our home.
When you have a 3-day weekend, what do you like to do?
We love to have family and friends over to swim, BBQ, travel overnight to nearby cities, do home projects, hike the green areas of our city and go to the creeks nearby.
Do you have pets? If so tell us about them?
We share our home with 2 sweet dogs and 1 sweet cat: Mishi the Pomeranian (who is sweet, fluffy and peach colored, very cute and does lots of tricks), Rico the Rescue (a little, round and very animated mixed breed Pomeranian, Rat Terrier and Chihuahua) and Trude (a cat that will curl up and sleep with anyone that will cuddle with him). They are our babies and constantly entertain us.
What do you hope to teach your children?
The most important thing is to make the world a better place than we found it and to teach them to be compassionate and know deep love and acceptance. We also want them to be able to explore art, culture and travel with us. We both have a deep commitment to education and cultural activities.
Describe your neighborhood?
We live in a great neighborhood with lots of trees, creeks, an abundance of deer, birds and even some bunnies. We have great schools here, too. It is part of the reason we picked this neighborhood.
What will you tell your child about his/her birthmother?
That she loves them very much and that she wanted them to have all of the opportunities possible. We hope she chooses to stay in touch with us.
It's Daddy's day - what activity do you want to share with your child?
Reading to my child, listening to my child read to me, taking the dogs to the watershed together, going to art museums, playing in the pool and creeks, going for ice cream, going to ball games and showing them all the beauty of life.
What kind of education are you hoping to provide for your child - Private or Public?
We are still figuring this out. We are considering Montessori for early childhood education where many of our friendís children go. We know this school teaches diversity in a very nurturing environment and they would have other children they already know when starting. However, we live near some of the greatest pubic schools in the state and we may choose that option.
How did you come to the decision of adoption?
We both wanted children and tried naturally, moved onto IUI, then IVF with donor eggs. We finally looked into adoption and were extremely happy, grateful and relieved to be able to have this option and now feel sure it was the path we were meant to be on.
What faith will you raise your child?
We are spiritual, non-practicing Christian/non-practicing Jewish. We look to many spiritual systems for enlightenment. We both believe in respecting all faiths and will raise our child that way and let them decide which faith touches their heart. We celebrate Christmas, Hanukkah, Easter, Seder and Passover. We both have many family members and they are all very open to both Christianity and Judaism. So our child will learn both and be able to choose his or her own path.
What kind of a relationship do you hope to build with your birthmom through her pregnancy?
We hope to get to know her well and develop a loving relationship. We are already filled with gratitude towards our birth mother and are hoping for an open adoption. We know this decision must be so difficult for her and in addition to gratitude we feel an immense amount of compassion and love for her.
How did you meet?
We met through mutual friends who are also a couple and were our trainers/owners at our local gym. They were our matchmakers and thought we would make a perfect couple. Best gift any friends ever gave us!
What was your relationship with your parents like?
Shannon: My mom and I are best friends. She lives a few minutes away and we talk daily. She is warm, kind, caring and creative. She worked hard to provide for my sister and me. My relationship with my father was strained. He was a difficult man and he and my mom divorced early in my life. We were able to spend the last year of his life getting becoming close and making up for lost time. He passed away 2 years ago.

Seth:I am very close with my sister and my folks. We talk weekly or more depending on whatís going on. We see each other several times a year in person (they live in Florida). They are looking for a place near us so they can be around for their soon to be grandson or granddaughter. We love to talk about life events, social and intellectual topics and business. Our relationship is loving, respectful and supportive.
What attracted you to each other?
We were attracted by our mutual commitment to social causes, common interests including working out, travel, art, music, creating a great network of friends, love of family and animals.
Please describe your personalities:
Shannon: I am a positive, energetic, creative and loving person. I love to help others and seek to make the world a better place. I have a huge network of friends and family that mean the world to me. I am self-made and have created a great business that takes care of the community and the people within my business. I have always wanted to be a parent and know that is where I will most excel in life and where I will find my greatest fulfillment.

Seth: Iím patient, thoughtful, analytic and deliberative. I prefer to talk and think things through rather than respond immediately in emotional circumstances. I have a commitment to ideas and education. I am very social and do well 1x1, in small groups and in crowds. Iím also a great listener.
What are your hobbies?
Shannon: I love to have swim, explore nature, travel, create art through painting, decorating and design. I love caring for animals, children, friends and family. I love to cook, mentor my little sister through Big Brother Big Sisters of Central Texas.

Seth: Philosophy, Literature, good food, Pilates, watching soccer and football. Together we like to experiment with ethnic food and cooking at home (as well as going out), hang out in the pool, take the dogs on a walk or to the park and watch movies. We also like to discuss spirituality, art and current events.
When you close your eyes and see yourself holding your precious baby in your arms what are your thoughts regarding the birthmother?
Thank you, thank you, thank you for trusting us with this precious child and choosing us to parent. We wouldn't be parents if it were not for your incredible sacrifice. We are committed to being the best parents we can and teaching this child how much it is loved. We have been dreaming for this day for so long and want nothing more.
How will a child enrich your life?
We have wanted to be parents for so long. We both love teaching, exploring, and look forward to the opportunity to see the world through the eyes of a child. We both look forward to helping a little human see and experience all of the beauty in the world.
Why did you each choose the career path you decided on?
Shannon: I own my own day spa business. I started as a Massage Therapist because I wanted a career doing something that helps people heal and feel better. I decided I could make a bigger impact by opening my own business where I could create a work environment that was nurturing to the staff, as well as a business that helps alleviate pain and creates relaxation for the guests. This ended up being a much bigger way to impact more people in a positive way and is much more lucrative, too.

Seth: I was on the path to becoming an academic, professional philosopher. When I realized that I was passionate about the subject, but not the career. I left graduate school and had the good fortune to get into the technology industry when it was booming and made a career of it. 6 years ago I was able to rekindle my passion with some philosophy grad school colleagues and we have one of the most successful philosophy podcasts in the world. I have a nice balance of a practical, worldly business life and a rich life of the mind. I would like to be able to spend more or most of my time on the latter eventually.

We have an extensive database of families that are currently waiting for the opportunity to adopt your precious baby.

CONTACT US TODAY
FOR YOUR FREE
NO OBLIGATION CONSULTATION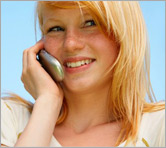 For Your FREE No-Obligation
Consultation1-877-550-3770

REQUEST A FREE ADOPTION INFORMATION KIT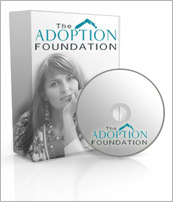 Your information is confidential.
Information will be mailed in an unmarked envelope.
Financial Assistance (as allowed by state law)
Information about our Free Housing for Birthmothers