Craig and Kristin
We have always wanted a big family and discussed the possibility of adoption when we were dating. We have undergone several fertility treatments and we were blessed with our daughter. After a miscarriage and several more fertility treatments, we decided it was time to go with our hearts and pursue adoption. We talk with our daughter all the time about welcoming another child into our family and she is so excited to be a big sister.
Describe your childhood:
Kristin: I had a really good childhood. I remember how we always went on bike rides as a family. I grew up with an older brother who loved to show me the ropes (besides bossing me around).

Craig: I had a great childhood. My sister and I were raised in a very loving home. We went on many road trips and vacations, which created lots of fun, long-lasting memories. We were a very close family and spent a lot of time together. My sister and I were very close growing up and we were even roommates later in life. And now that we are both married and have started our families, it's nice to have her literally around the corner from us. Being raised in a close family environment, my wife and I strive to raise our children the same. I played a lot of sports and my parents were always there to support me when they could.
Tell us about your home?
We live in a four-bedroom house (with a playroom) in a cul-de-sac. There are several families with kids in our neighborhood including Craig's sister and her kids who live around the corner. We have a pool where we like to spend most of our summer barbecuing with friends and family. When we moved into our house, we had dreams of filling it with more children.
When you have a 3-day weekend, what do you like to do?
We love to be outside. We enjoy exploring, going to parks, Disneyland and baseball games. Some of our favorite memories include swimming in our pool and having family and friends over for a barbecue.
Do you have pets? If so tell us about them?
We have a cat (Syndey) and two dogs (Joya and Kruzer). Sydney was our first baby. Our furry family members, especially our dogs, are so sweet with our daughter.
What do you hope to teach your children?
We hope to teach our children to always be kind to others, accept everyone, and to follow their dreams.
Describe your neighborhood?
We live in a beautiful, family-oriented, cul-de-sac neighborhood. Our house has four bedrooms, a play room and a pool. We live around the corner from Craig' sister, her husband and two kids.
What will you tell your child about his/her birthmother?
We would tell our child that he or she was a gift from a selfless angel. We would also ask the birth mother what she would like us to share.
It's Daddy's day - what activity do you want to share with your child?
Daddy's day would be anything our child would want to do. I love taking our daughter to the park and Disneyland; anything where we are laughing and enjoying the day.
What kind of education are you hoping to provide for your child - Private or Public?
Although our daughter goes to private school, the public schools in our district are very good. Education is very important and it takes priority.
How did you come to the decision of adoption?
We have always considered adoption. We went through several fertility procedures and were blessed with our daughter. We have always wanted a big family and hope to have that through adoption.
What faith will you raise your child?
We are a Christian family and attend church regularly.
What kind of a relationship do you hope to build with your birthmom through her pregnancy?
We would communicate with the birth mother and decide what is the best for all of us.
How did you meet?
We were set up by our moms on a blind date.
What was your relationship with your parents like?
Kristin: I have a great relation with my parents. I talk and/or see my mom a few times a week. I talk to my dad a few times a week and he Facetimes with our daughter.

Craig: I have a really good relationship with them. We either see them or talk to them at least once a week. They both live close by so it's easy to get together for different family events and holidays.
What attracted you to each other?
We had several things in common including our values on faith and family.
Please describe your personalities:
Kristin: I feel I'm a kind person. I'm always ready to step in when someone needs help.

Craig: Introverted, easy going, calm and I get along with just about anybody.
What are your hobbies?
Kristin: I enjoy being active, like going to the park with our daughter, working out, running, and playing games and watching movies as a family.

Craig: Mountain bike riding, triathlons, playing pool, swimming.
When you close your eyes and see yourself holding your precious baby in your arms what are your thoughts regarding the birthmother?
Gratitude, love and thankfulness.
How will a child enrich your life?
We have always wanted a big family. Bringing another child into our home would fulfill our dream. Family is the most important thing to us and we want to share our love with another child.
Why did you each choose the career path you decided on?
Kristin: I always want to do something that helps people. After college I got a summer job to explore the Human Resources field. I was immediately hired as a full-time employee. I have been with same company for over 16 years and, during that time, received a Master's Degree in Human Resources.

Craig: I have always had a passion for architecture. I took some drafting classes in high school and really enjoyed drawing plans for buildings. I ended up going to school to become a CADD Operator which brought me into the structural engineering side of construction which became my true passion. I have been in the field for 18 years and love it.

We have an extensive database of families that are currently waiting for the opportunity to adopt your precious baby.

CONTACT US TODAY
FOR YOUR FREE
NO OBLIGATION CONSULTATION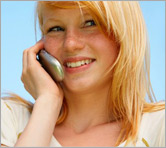 For Your FREE No-Obligation
Consultation1-877-550-3770

REQUEST A FREE ADOPTION INFORMATION KIT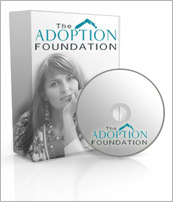 Your information is confidential.
Information will be mailed in an unmarked envelope.
Financial Assistance (as allowed by state law)
Information about our Free Housing for Birthmothers