Fernando and Yvette
We write you with the most sincere of hearts. We know that you have a very big choice to make and we admire your courage and strength in making such a selfless decision. We can only imagine how difficult this may be. We want to thank you for taking a look at our profile and considering us as the adoptive parents for your child. If you were to choose us, we promise to fill your child's life with love, joy, fun, and laughter. We promise to love your child with all our hearts.
Describe your childhood:
Yvette: I had a wonderful childhood. Weekends were always spent with family. My family and I would go to my grandmother's home where all aunts, uncles and cousins would gather. Cookouts were done there and all holidays were spent at my grandmother's home.

Fernando: My childhood was great. In the summer we would go on family vactions all over the country. The weekends and holidays were spent at my grandparents' house with all of my extended family where we would celebrate birthdays and holidays with cookouts or great meals. I played sports throughout all of my youth in school and on the weekends my dad, my brothers and I would go to car races or car shows and that is still what I do to this day as an adult.
Tell us about your home?
We live in a single-level, 3 bedroom, 3 bath home with a large kitchen that is open to the dining room and living room. Our backyard is ample with lots of room for kids to play.
When you have a 3-day weekend, what do you like to do?
We like to spend time together and do local or regional activities and events or take a small day trip to nearby towns.
Do you have pets? If so tell us about them?
We have 4 dogs, Jerzee, Lucky, Rosco and Diesel. Jerzee is a Jack Russell and is the oldest one of them all. We adopted her at the humane society. She is lovable and loves to play with any kind of ball. Lucky and Rosco are both boxers. Both were found in the street, different instances, and we brought them home. When they were not claimed, we adopted them too. They are playful and love to be petted. Diesel was a gift from a coworker and he is a mix of Chihuahua, Beagle and Daucsaund. He is the youngest of them all and he keeps the rest of the dogs on their paws. He has a lot of energy and he too loves to play.
What do you hope to teach your children?
We hope to teach your child to be an honest, responsible and hard working human being. Teach them values and morals.
Describe your neighborhood?
We live in a quiet neighborhood. We have grocery stores close by and a movie theater about a mile away. Everything is relatively close distance. The elementary school is on the street behind us so it is walking distance. The Middle School and High School are not far either.
What will you tell your child about his/her birthmother?
We will tell him or her that their mother was a very strong, brave, courageous, and selfless person who loved them so very much.
It's Daddy's day - what activity do you want to share with your child?
I would love to spend the day with him or her by either seeing a movie of their choice, or maybe go eat pizza and play all the games they wanted.
What kind of education are you hoping to provide for your child - Private or Public?
We are hoping to provide the best possible education to them. We'll consider the options and possibly they would go to private in grade school and public in middle School and high School. Now kids are declaring their professional careers in middle school and are graduating with Associate Degrees in their career of choice from high school and with some college credits.
How did you come to the decision of adoption?
We have always wanted to expand our family and after not being able to conceive naturally and through surrogacy, our next option was adoption. Even before not being able to have children as previously mentioned, we had always talked about someday adopting a child and also expanding our family that way too.
What faith will you raise your child?
Catholic
What kind of a relationship do you hope to build with your birthmom through her pregnancy?
We hope to build our relationship on trust and confidence. We really want to be involved with her and her pregnancy. We want to reassure her and let her know that her decision of trusting us in raising her child and putting her child's future in our hands is a decision she should be confident with and that we will love, care and provide for her child for the rest of our lives.
How did you meet?
We met through mutual friends. Yvette's friend is a college classmate's sister. We were attending a banquet for a college function and we were introduced. It was love at first sight. We started dating in January 2006 and eleven months later we were engaged. We wed in the summer of 2007. We have been happily married since.
What was your relationship with your parents like?
Yvette: My relationship with my parents is awesome. Mom and Dad have been and still are very supportive of everything I do. I can go to them for anything.

Fernando: My relationship was great. We would always take family vacations and spent lots of time together as a family and on the weekends we would also do family activities. Our relationship was very open and they knew what I wanted to do in the future and they would supported me in every way possible.
What attracted you to each other?
Our personalities really matched and after going out on one date, we both wanted to spend more time with each other. From there the relationship grew and grew and things would never be the same again. One thing that was a real big factor in our relationship is that we both have big family values and spending time with family and doing things as a family is very important.
Please describe your personalities:
Yvette: I'm a down-to-earth person. I'm a good listener and caring person. I try and help others when possible.

Fernando: I am very easy going. I'm the type of person that nothing really bothers me. I do like to get things done as soon as possible and as best as possible.
What are your hobbies?
Yvette: I enjoy reading . Danielle Steele is one of my favorite authors. As a couple we enjoy going to the speedway on the weekends to watch the races.

Fernando: I like to work on race cars and go the the races on the weekends. I also like to work on and restore old muscle cars and build hot rods and engines.
When you close your eyes and see yourself holding your precious baby in your arms what are your thoughts regarding the birthmother?
I have admiration towards her. Due to her decision to give her child a better life, I am now a mother. She made one of the most difficult decisions of her life and I have the opportunity to hold her child. She has given me a gift that only she could have given me: the gift of being a mother and the opportunity to experience all the love only a mother could understand. Just like her, I will love that child immensely.
How will a child enrich your life?
A child will enrich our lives by making our family complete and giving us a purpose in life. We have both always wanted children and being parents would make both of our wishes come true.
Why did you each choose the career path you decided on?
Yvette: I'm a Medical Assistant. I chose that career path because I wanted to help others. I'm a people person and I love what I do.

Fernando: I am a mechanical engineer. I had always been very technically inclined as a child and always wanted to know how things worked. I would take things apart just to see what was inside. So when I was in high school, I started taking all the math classes I could because in knew that I wanted to major in mechanical engineering in college. So in college I majored in mechanical engineering and my career was set down that path.

We have an extensive database of families that are currently waiting for the opportunity to adopt your precious baby.

CONTACT US TODAY
FOR YOUR FREE
NO OBLIGATION CONSULTATION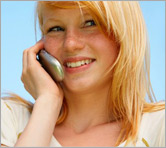 For Your FREE No-Obligation
Consultation1-877-550-3770

REQUEST A FREE ADOPTION INFORMATION KIT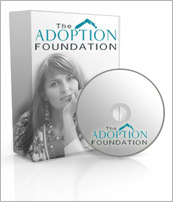 Your information is confidential.
Information will be mailed in an unmarked envelope.
Financial Assistance (as allowed by state law)
Information about our Free Housing for Birthmothers