Cyrus and Christina
Thank you for considering us to take care of your child forever. Not only will your child have a great childhood, but he/she will belong to a family that will provide a safe, loving, caring environment from where a child can blossom into a young adult, and get the best education and guidance to become someone who will then make a difference in the world.
Describe your childhood:
Christina: I was born in Europe. I have a brother who is 3 years younger who I always adored and still do. I have fond childhood memories of going on family vacations with my parents and my brother. In summer time we would take a two week vacation and fly to Greece, Cyprus, Tunisia, Italy etc. And in winter we would go skiing for a week. On weekends we would go watch my brother play in tennis tournaments. My parents really cared for my brother and me.

Cyrus: My childhood was filled with great memories. I had loving and caring parents who provided my sister and me with a happy, no worries life. We went on family vacations together, and established family traditions and habits.
Tell us about your home?
We are fortunate to be living in a home that's very close to the beach with wonderful ocean views. We have a pool in the backyard and a close-knit neighborhood where everyone knows everyone else's children. Over the years we have done some upgrading to the house, but now we have submitted plans to the city for a major remodel that will almost double the size of the home making it ready for our "New Arrival."
When you have a 3-day weekend, what do you like to do?
Depending on which 3-day weekend it is, we either take short trips to places near where we live, such as the desert or mountains, or we have friends come over, usually with their children, and we BBQ here in the back yard by the pool.
Do you have pets? If so tell us about them?
We have 2 cats that we adopted 1 year ago, Sylvester and Kodiak. Sylvester is all black (named after the cartoon character) and Kodiak is grey with white paws, and a white chin and chest. He looks like he has on a grey tuxedo. When we adopted them they were less than 3 months old, and they've certainly developed into their own personalities. Kodiak is the bigger one, but the mellow one. Sylvester is a trouble maker, but both are very attached to us and need to be close to us. They purr whenever we even start to pet them. They're very friendly and are always around when friends come over. They're definitely a big part of our family.
What do you hope to teach your children?
We want to teach our child humility, courage, integrity, honesty and authenticity. We will teach our child that he/she can become anything they wish and that they have the power to create their own life. We will teach our child to be determined, and that we will always be there to back them up, they have nothing to fear, no fear of rejection, or failure. We will also teach out child to be generous, not just financially, but with spreading love and laughter.
Describe your neighborhood?
We live in a small beach neighborhood, walking distance to the beach and restaurants. The neighbors are close-knit, with many children. And because we have a pool, in the summers we end up hosting many of the neighbors and their children for BBQ's and get-togethers. Fourth of July is a a big deal in our neighborhood. We're lucky in that we have a front row seat in our back yard for the fireworks. The fireworks barge is parked right in front of our house in the ocean and we always invite friends with their children over in the afternoon, BBQ and hang out until the fireworks start at night. Overall, we live in a close, diverse neighborhood of older to newer homes with older to younger couples.
What will you tell your child about his/her birthmother?
Your birth mom is a courageous lady. She did not place you for adoption because she did not want you, she chose adoption because she loved you. She put your needs before her own and she trusted us to take good care, love and raise you. She always has your best interests in mind. She wants the best for you. She's trusting, and has great judgment. She chose us from 100's of others; she knew that we would provide you with the life and future that she wants for you.
It's Daddy's day - what activity do you want to share with your child?
I want my child to share and experience the passions that I've had growing up. We will go to the mountains to experience how different it is up there from the beach. We will also go and spend the day at the beach, dodging waves and building sand castles. Bike riding was also something I loved to do when I was a kid. On Daddy's day we'll take a bike ride up the coast stopping for ice cream along the way. Or Disneyland would be a great option too.
What kind of education are you hoping to provide for your child - Private or Public?
Where we live the public schools are one of the top in the country. However, we feel that a private education would provide our child with a more rounded education and set him/her apart from the other children. We hope that education doesn't stop with just high school; we also will provide our child with the best college education to set him/her up for a successful future for their own family.
How did you come to the decision of adoption?
Since childhood Christina has wanted to adopt a child. She always wanted to give a less fortunate baby/child a safe and bright future. Christina has been supporting an orphanage in South Africa for several years now. Cyrus and Christina have been talking about adoption for over a year now and know adoption is the right choice and what they really want to do.
What faith will you raise your child?
We will raise our child in a spiritual way, letting him/her know that there are many religions and faiths in the world. Our child can choose their own way as he/she grows older.
What kind of a relationship do you hope to build with your birthmom through her pregnancy?
We are willing to let her lead the relationship in whatever way feels most comfortable to her.
How did you meet?
We met on Match.com. It is the 21st century after all!
What was your relationship with your parents like?
Christina: I was always a Daddy's girl and still I am, although I was close to both of my parents. For certain things I was closer to my mom and for other things closer to my dad. It always depended on the situation and what I wanted. Manners, good behavior, education and learning as many languages as possible was very important to my parents.

Cyrus: I was always very close with my parents. They definitely shared in my upbringing with neither one being the dominant one. My parents always put my sister's and my well-being first, and I recall that they always put education, and manners as very important things in life. My parents also didn't believe in spanking or hitting me or my sister, violence never gets anywhere. I've learned much from them and plan to pass it along to our child.
What attracted you to each other?
The strongest attraction is often indescribable. Once you meet that someone you know that they are special, and they belong into your life.
Please describe your personalities:
Christina: Beautiful, caring, selfless, meticulous, thoughtful, polite, smart.

Cyrus: generous, giving, loving, caring, sensitive, authentic, intelligent.
What are your hobbies?
Christina: Cooking, photography, gym, running, yoga, traveling, hiking, painting, skiing, tennis, golf.

Cyrus: Skiing, tennis, golf, gym, barbecuing, cars and racing.
When you close your eyes and see yourself holding your precious baby in your arms what are your thoughts regarding the birthmother?
I thank her for trusting us and choosing us. I would think that I have promised her to keep the baby safe and happy, and provide the BEST of everything for the rest of his/her life. What a courageous and incredible lady she must be.
How will a child enrich your life?
A child will add even more purpose to our lives. It will infuse even more fun and pride into our lives, and will enrich our identities.
Why did you each choose the career path you decided on?
Christina: I just changed careers from being Managing Director in a Logistics Firm to being a realtor. I always liked Real Estate and followed my passion. I also think it is important to be flexible when becoming a mom, so while being a realtor I can set my hours of work a bit better.

Cyrus: I have degrees in Economics and Statistics, but was in a production planning position. A friend reminded me that with my education, mortgage banking would be optimal. That was over 20 years ago and I've never looked back. It's good to have friends that are always looking out for you.

We have an extensive database of families that are currently waiting for the opportunity to adopt your precious baby.

CONTACT US TODAY
FOR YOUR FREE
NO OBLIGATION CONSULTATION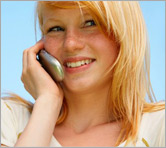 For Your FREE No-Obligation
Consultation1-877-550-3770

REQUEST A FREE ADOPTION INFORMATION KIT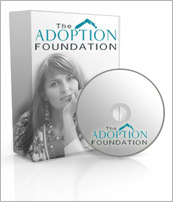 Your information is confidential.
Information will be mailed in an unmarked envelope.
Financial Assistance (as allowed by state law)
Information about our Free Housing for Birthmothers