Randall and Aimee
You will forever be in our thoughts and in our prayers. Thank you for being an honored hero in this chapter of our story. Thank you for giving us a precious gift, whose life will not only bless the pages of our story but the pages of the world's story.
Describe your childhood:
Aimee: I had a wonderful childhood. I have two loving and supportive parents who always put their children first and gave them experiences and opportunities they never had. I am also the oldest of 4 children. We are all very different but we all love each other. I grew up in a small town where my dad was the principal of the elementary school and where my mother stayed home with her children as well as providing daycare for other children. I was very active in sports and music. My parents were there to encourage, support and cheer me on every step of the way. God truly blessed me.

Randall: I grew up on our family dairy farm. Dad ran the farm and mom worked in the nearby town. I am the oldest of three. Growing up on a farm provided with me the opportunity to learn many great life lessons that have been passed down to our daughter, the students I teach and the athletes I coach.
Tell us about your home?
Our home is a beautiful 3 bedroom Ranch style home with 3 bedrooms and 2 bathrooms. It is very open and very cozy. Our home is beautifully landscaped. We have several trees and we have a big backyard. We live in a very quiet and friendly cul-de-sac located in the country. Our home is located in a wonderful area. We live a block off of the lake, which we have access to. We also live near a state park and a ski resort. It is the perfect area to go hiking, have picnics, ski, swim, kayak and simply enjoy the outdoors. It is our "Home, Sweet, Home."
When you have a 3-day weekend, what do you like to do?
A nice three day weekend could be a variety of different activities that we may do. Many times we will visit Aimee's brother and his family at their lake house where we enjoy the peacefulness of the environment and the time spent with family. On occasion we will take a trip to the different parts of our state and learn more about that region while taking in the sights and enjoying the relaxing time near the pool. We also enjoy snow and water skiing, so a trip to find snow or water is never out of the question!
Do you have pets? If so tell us about them?
We have very sweet, energetic and protective dog named Ruby. She is part Border-Collie and part Chocolate Lab. She loves to go running with Randy and loves to go on walks with me. She is full of kisses and loves her people.
What do you hope to teach your children?
We hope to teach our children the value of respect for others, hard work and honesty. We hope to teach our children the value of positive relationships and to think about what they will say before they say it. We also plan to teach them the value of learning through reading books, listening to recordings and associating with dreamers and those who are like-minded people. We want to show our children how to be lifelong learners through our actions.
Describe your neighborhood?
We live in a quiet and friendly cul-de-sac. There are approximately 30 homes in our cul-de-sac. There are many children, ranging in ages. It is very peaceful and it is very safe.
What will you tell your child about his/her birthmother?
We will tell our child that their birth mother loved them very much. She loved them so much that she put their needs first and carefully chose the perfect family for them. We will tell them that she will forever be a part of our family, she will forever be in our hearts and in our prayers.
It's Daddy's day - what activity do you want to share with your child?
Father's day is a day that we enjoy spending time with our fathers. We plan to spend each time with Aimee's dad as well as my dad. This is a tradition that we will continue to carry forward. With Aimee's dad we generally enjoy a meal of some sort, whether it be grilling out, cooking a home cooked meal or eating out. We also play games and enjoy each other's company. With my dad, we generally travel to the farm and also enjoy grilling out or preparing a meal. We also spend time four wheeling and taking adventures on the farm allowing us to enjoy the peaceful nature that surrounds us.
What kind of education are you hoping to provide for your child - Private or Public?
Being educators in the public school system we are planning on having our child attend public school.
How did you come to the decision of adoption?
It is something that has been on our hearts for a long time. Due to medical issues we are unable to have a child of our own. I am a firm believer in the saying, "When God closes a door, he opens a window." Adoption is that window.
What faith will you raise your child?
We will raise our child in the Christian faith.
What kind of a relationship do you hope to build with your birthmom through her pregnancy?
I hope that we can have an open and honest relationship. I hope we are also able to have mutual respect for each other.
How did you meet?
We were set up by mutual friends. We went on a blind date and the rest is history.
What was your relationship with your parents like?
Aimee: God blessed me with two wonderful parents. My father and I share our love of education and children. He was an elementary principal and I am a teacher. He makes me laugh and he is a loving father. My mother is one of my best friends. She has taught me what it is to be a loving wife and mother.

Randall: My father was there for me to listen and encourage during my youth and teens. My mother was my biggest encourager. They both instilled in me the value of honesty, hard work and determination.

What attracted you to each other?
What attracted me most to Randy was and continues to be his big heart and his determination to be the best teacher/coach/husband/father/man he can be. I also love his blue eyes and how when he looks at me I feel so loved. I love the way he can simply hold my hand and I feel safe and how when he smiles I instantly feel happy.

What attracted me to Aimee was her determination and courage to face the challenge in front of her and refuse to let it beat her. I also admire her kind heart, passion for her student's success and the ability to fill up a room with her laughter!
Please describe your personalities:
Aimee: I would describe myself as shy. However, I do open up as I get to know people. I am caring, thoughtful and honest. I can be competitive and I work hard to be the best I can be.      

Randall: I would describe myself as a detailed leader who listens to other's worries, issues or concerns and work with them to resolve the situation. I am open with others and enjoy the task of growing in my leadership abilities. I like details, strategies and competition.

What are your hobbies?
Aimee: I love to read and I love to write. I hope someday to publish a children's book or two. I also love music, attending musicals is one of my favorite things to do. I love sports, long walks, four wheeling on the farm, kayaking and craft projects. I also love family game nights and movie nights!

     
Randall: I enjoy reading, listening to self- help materials and associating with like- minded people. I enjoying volunteering my time with our local youth football program and also with our neighboring community's youth girls basketball program. I run for peace of mind and to remain in shape. I enjoy trips to the family farm where I can ride four-wheelers, work in the fields and enjoy the slowness of life. I enjoy game night and any competitive activity that we can come up with.
     

When you close your eyes and see yourself holding your precious baby in your arms what are your thoughts regarding the birthmother?
I don't think words will ever be able to express how eternally grateful I will be to her for giving me (us) this wonderful blessing.      

How will a child enrich your life?
Children are truly a blessing from God. We experience this everyday with our daughter, Abbigail. She fills our heart with so much joy. Another child will double the joy!
Why did you each choose the career path you decided on?
Aimee: I always wanted to be a teacher. I truly feel it is what God meant me to be. My dad was an elementary principal and my mom was a daycare provider. They taught me how important education and learning were and they valued and loved all the children in their lives, especially their own children. Because of their example I wanted to make a difference in the lives of children.
     
Randall: I chose to be a teacher to make a difference in the lives of others. I feel that my calling is to help train and educate the future leaders of our county. These lessons begin in the classroom and extend to the extracurricular school activities where students learn more than just about the sport, but rather about how it is intertwined with life. These teachable moments are critical to the growth and development of these young students.


We have an extensive database of families that are currently waiting for the opportunity to adopt your precious baby.

CONTACT US TODAY
FOR YOUR FREE
NO OBLIGATION CONSULTATION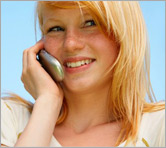 For Your FREE No-Obligation
Consultation1-877-550-3770

REQUEST A FREE ADOPTION INFORMATION KIT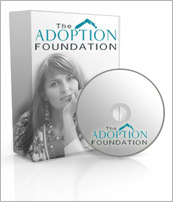 Your information is confidential.
Information will be mailed in an unmarked envelope.
Financial Assistance (as allowed by state law)
Information about our Free Housing for Birthmothers