Seth and Lisa
We cannot begin to understand what you might be thinking right now or how you might be feeling, but please know that we are praying for you as you face the difficult decisions ahead. We know that God loves you and has a plan for your life. Our commitment to you is the knowledge that your baby will be deeply loved and cherished, both by us as well as our community of family and friends.
Describe your childhood:
Lisa: I grew up in New York and New Hampshire with my mom, dad and brother. From a young age, I knew my parents loved us deeply. They encouraged us to play outdoors and have creative imaginations. They also instilled in us the value of family, of respecting others, handling our finances wisely, and making wise decisions. We were raised as Christians, not only attending church on Sundays, but also making our faith an active part of our life through service and education. My parents encouraged me in developing my skills as a pianist, as well as supported me through college both financially and emotionally.

Seth: My childhood consisted of bike riding, hanging out with friends, hunting and camping on family vacations where we would setup camp with my family and Grandparents and stay for 2 weeks. My parents were always involved in our lives, from making sure that we were always in church, to overseeing that homework was being done and that we were putting a proper priority on learning. My parents also encouraged us musically, providing us with lessons for the various instruments that we were interested in.
Tell us about your home?
We live in single story, 3 bedroom home. We have space to pursue all our hobbies: we enjoy cooking together in the kitchen, playing with our dogs in the fenced in backyard, and planting and maintaining our vegetable and flower gardens. We have a living room where Lisa teaches piano lessons and a family room to relax and watch movies together.
When you have a 3-day weekend, what do you like to do?
We love taking advantage of a 3-day weekend. One of our favorite things to do is take our pop-up camper for a short get-away when we get the chance. We also enjoy using extra time to tackle house projects. Spending time with friends and family is also high on our list of priorities.
Do you have pets? If so tell us about them?
We have two dogs and a cat. Our cat is a calico named Marbles. She likes to sleep in comfy, warm spots and get her head scratched. We have a yellow Labrador retriever named Charlie who likes follow us around the house and give kisses. Our other dog is a Plott Hound named Camo due to his coloring. Camo loves to fetch his ball in the backyard and hop up on our bed to cuddle between us first thing in the morning.
What do you hope to teach your children?
We hope to teach them love and respect for themselves and those they interact with. We want to teach them that learning and exploring and discovering new things can bring them joy and enrich their lives. We think it is important to teach them personal responsibility in everything that they do. However, our greatest desire is to raise kids who know and love Jesus.
Describe your neighborhood?
Our neighborhood is fairly quiet and modest, filled with other single story homes. We are situated between three local schools, as well as several local playgrounds. There are children who play and ride bikes through the neighborhood. We enjoy interacting with our neighbors, especially those who also have dogs.
What will you tell your child about his/her birthmother?
We are excited to meet our child's birth mother to learn about her so we can tell our child about her. We expect to be able to tell our child about her love and courage, and of course our deep gratitude for her choosing us. We know someday our child may have questions about his/her birth, but we plan to talk about the adoption openly.
It's Daddy's day - what activity do you want to share with your child?
It depends on what age they are. I do imagine that we might go out for a hot chocolate or something. Maybe a trip to a local park or the zoo. Maybe a short hike on the trail that is close to our house. I think it will be something fun that we will enjoy doing together.
What kind of education are you hoping to provide for your child - Private or Public?
We have not yet decided. We have friends who have kids in public school, others in Christian private school and others that home-school. We see the value in each of these options and know that in our area, each of these provide a strong education. We plan to think deeply, research each option, and ultimately decide what is best for our child.
How did you come to the decision of adoption?
We began trying to start a family years ago, miscarried, and then spent several years trying fertility treatments. When we realized that getting pregnant was not likely to happen naturally, we took a break from actively trying. Our next options were either IVF or adoption, and it didn't take long for us to realize what a loving decision adoption was. We are excited to open our homes to the child God has for us, and we can't wait to express our gratitude to our child's birth mom.
What faith will you raise your child?
Christian. We look forward to the privilege of teaching them and introducing them to their Heavenly Father. We pray that they will come to cherish a personal relationship with Jesus.
What kind of a relationship do you hope to build with your birthmom through her pregnancy?
We want to get to know her, and we'd love to support her in prayer and relationship through the pregnancy. We imagine that it must be very difficult to make the decision to give a child up for adoption, and we want to give her the peace of mind that we will be the best parents we possibly can for this child. We want to be available as she has questions for us.
How did you meet?
We met in college in concert choir during our freshman year. We really got to know each other though a few years later when we worked as dorm hosts over the summer at the college. We got to spend a lot of time working together and getting to know each other that summer, and by the end of the summer we began dating!
What was your relationship with your parents like?
Lisa:I know I'm lucky to have such a great relationship with my parents. My mom and I have had a weekly phone date since I went away to college. No matter how busy the week gets, I know she will be there to share my week with each Thursday. We talk about our weeks, but we also discuss deeper emotions and support each other when experiencing difficulty. I communicate with my dad regularly, mostly through email. I trust his judgment and expertise, and I know he's always there when I need him.

Seth: My parents have always been loving and supportive. My dad and I enjoy regularly talking about politics, hunting and football. My mom will often catch me up with family news when we talk. My parents live in town, so we see them often to share meals and help each other out with house projects.
What attracted you to each other?
Our attraction grew as we worked together one summer during college. The amount of time spent together allowed us to really get to know each other on a deeper level. We realized we had many common interests as musicians and Christians, and we learned that we had a similar strong work ethic, love for ethnic food, and both enjoyed being silly. We spent many hours taking long walks on campus, and the time spent together allowed us to fall in love. We got engaged nine months later!
Please describe your personalities:
Lisa: My middle name is Joy, and I think that sums me up pretty well. I enjoy being happy, and am pretty joy-filled most of the time. I enjoy being organized, having a tidy home, laughing with Seth or my friends, and cuddling with my dogs.

Seth: My personality can best be summed up as easy going and creative. I enjoy dreaming or imagining or designing and then I work to perfect it so that it is the best representation of whatever I am working on. I enjoy finding new things to learn and work on.
What are your hobbies?
Lisa: Music is probably my largest passion. I have been playing the piano since I was 7 years old. I'm so lucky to have a career doing what I love. I also enjoy reading, cooking, gardening, playing with my dogs, and spending time with my friends. Seth and I enjoy going on coffee dates, camping, going to the farmer's market and working on our home.

Seth: My hobbies are many. They include woodworking, small electronic gadgets, target practice, hunting, biking, volunteering to play bass and various tech positions at church and watching Netflix.
When you close your eyes and see yourself holding your precious baby in your arms what are your thoughts regarding the birthmother?
I'm grateful. I realize that it must be so hard to not only trust someone else to raise your child, but to do it well. To make that decision takes an extreme amount of strength and love. I'm grateful for the birth mom who will choose us and allow us to finally start our family. We are ready to pour love into our child.
How will a child enrich your life?
Some of our fondest memories are the times we've been able to spend with the kids in our lives - our nieces and nephews, younger cousins, friends' kids. We love being goofy with them, getting down on their level, teaching them right from wrong, being a friend and basically pouring love into them. Children are a gift from God, and although we are lucky to know some great kids, we are ready and excited to have our own.
Why did you each choose the career path you decided on?
Lisa: I have been playing piano most of my life. My mom was also a piano teacher, so I got to witness her career first hand. Once I reached college, I knew that I wanted to be a piano teacher too. I love the challenge of running my own business and teaching music, but most importantly I enjoy my interactions and relationships with my students. The kids bring me so much joy and it's a fun challenge to figure out the best way to help them learn each new concept and song.

Seth: My career path started with my love for computers and technology. Ever since my grandparents handed down their old computer, I was hooked. This started me down the road to computer programming and IT administration which would later prove useful in my current job as most things use a network these days. My love for live production work eventually melded with my computer background to become the designer I am today. It was a long path, but my constant love for learning keeps me motivated to always to my best and to make sure that what I am doing is good for me and my family.

We have an extensive database of families that are currently waiting for the opportunity to adopt your precious baby.

CONTACT US TODAY
FOR YOUR FREE
NO OBLIGATION CONSULTATION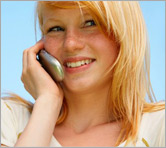 For Your FREE No-Obligation
Consultation1-877-550-3770

REQUEST A FREE ADOPTION INFORMATION KIT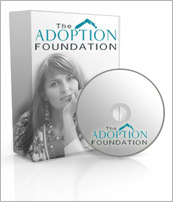 Your information is confidential.
Information will be mailed in an unmarked envelope.
Financial Assistance (as allowed by state law)
Information about our Free Housing for Birthmothers