Vamshi and Tanuja
Thank you so much for giving us this opportunity to introduce ourselves and tell you about our family. We are honored that you are taking time to get to know us and considering us as family for your son or daughter. We are Vamshi and Tanuja. We run an afterschool program for children ages 5 to 12. We have been at this for 4 years now. Kids who come to our school enjoy our program and love learning from us. We would be thrilled to raise and nurture your child and use all our experience with children to guide them every step of the way.
Describe your childhood:
Tanuja: Most of our childhood was about school and education. I used to participate in indoor sports. I used to also participate in cultural programs. On summer vacation we used to go to Grandparents house and spend time with cousins and the grandparents. We used to enjoy our vacations.

Vamshi: When I was a child, I played a lot with friends. I still maintain my childhood friends. I was involved in a lot of educational fairs like science fairs. I used to play kites a lot. My childhood life was very happy and very memorable. We took yearly vacations and toured lot of cities in India.
Tell us about your home?
Our home is a single-family, independent house in Missouri. It has 5 bedrooms with a finished basement. The first floor has 4 bedrooms. The 1st floor has the living room and dining room and the basement has 1 bedroom. Vamshi is passionate about music and movies. We have built our own home theater with 9 seats. Vamshi is also passionate about gadgets so he has a lot of robots around the house. Tanuja keeps the house very clean all the time. She has plants grown in and around the house. All the beautiful furniture in the house shows Tanuja's interest in architecture. Our house is in a very quiet neighborhood with friendly neighbors.
When you have a 3-day weekend, what do you like to do?
We like to spend our 3-day weekend at a resort or a beach place along with family and friends. Most of the 3-day weekends, we stay away from the house and work. We go camping in the summer. During Winter, we go to warmer places like California, Texas or Florida for our 3-day weekend. We love to drive most of the time as we can plan our trip based on our priorities and not to rush for the last minute flights. We rent a house at the beach side and all our friends or families gather at this place. We play games, like bingo, Mafia game and many board games.
Do you have pets? If so tell us about them?
We don't have any pets.
What do you hope to teach your children?
We want to teach our child good manners. We will teach them how to respect elders and love the younger. We will guide them whenever they make mistakes and teach them how to go in a right way. We want to grow our kids in a manner so that they will not be scared with this competitive world. They will be ready to accept any challenge.
Describe your neighborhood?
We really love our neighborhood. It is a quiet, safe place with great neighbors. We feel safe in this neighborhood. The police drive around everyday and the kids play outside with no problems. Since there is not much traffic, we donít worry too much about cars. Everyone watches out for each other and this makes where we live extra nice. If anyone has a problem with their car or even something in their house, a neighbor is usually there to help. One day, I couldn't start my car, and my neighbor asked what was wrong. I explained that my car wouldnít start, and he got my car going again. This is just one of the many examples of how our neighbors are the best people we know.
What will you tell your child about his/her birthmother?
We always have respect for birthmothers. Birthmother is gift for the parents who are really willing to raise a baby. We will tell your child that we were not blessed to have our own child and that is why God sent us Birthmother to us and us to her. Your birthmother always loves you, cares about you. We will tell your child that his/her birthmother was loving and unselfish enough to try to make the best choice for her child's well-being.
It's Daddy's day - what activity do you want to share with your child?
As Dad, I would like to grow my child as one of my friends. So I will spend my full day with them, making breakfast in the morning, going on a morning walk. We will build small projects at home, play, go out for lunch or dinner and watch a movie in our home-theater.
What kind of education are you hoping to provide for your child - Private or Public?
Education is an option that we support. Providing both public and private school will really help them to grow. Schools give a wealth of information and at home we will promote studying so they will learn a lot.
How did you come to the decision of adoption?
We have been married for 10 years and started planning to have children in our second year of marriage. We were not able to get pregnant so we started using medicine with no result. After that, we went through all infertility treatments like IUI, IVF, and even surrogacy. We spent a lot of money and time on these treatments and no positive results came about. My wife has faced a lot of issues with these treatments and she was hospitalized in the emergency twice. Recovery took awhile and we both totally lost faith in having children. We both then decided that adoption is the best choice for us. We are ready to grow and nurture a happy family.
What faith will you raise your child?
We are an open-minded family, so we donít really restrict ourselves to one religion. When it comes to your child, we would like him or her to be raised with their birthmother's religion, but at the same time we would also wish the child to learn about and respect our religion, Hinduism.
What kind of a relationship do you hope to build with your birthmom through her pregnancy?
Hopefully, we can each learn more about one another so that our trust and respect can grow. We want to show our birthmom love and compassion, and be able to give her the assurance and security that we will provide for her child.
How did you meet?
We both met with a family friend who knows both our families. Before our meeting, our parents had met together and discussed our families and they decided that we would make a great couple to build a family. We both met in a friendís house and talked together for a while and told our decision to our parents. After we made our decision, our parents agreed on our marriage.

What was your relationship with your parents like?
Tanuja: There are 3 kids in our family which include one brother, myself and a younger sister. I love my parents very much and always respect their decisions. I am very close with Mom and Dad. I am very lucky to have such good parents. I learned a lot of good things from Mom and Dad. Today I am leading a successful life with their blessings.

Vamshi: My father is a professor in chemistry and earned his Doctorate in the same field. He always expected us to study well and raised us with discipline. My mom is a house wife and she spent her most of the life raising us with love.
What attracted you to each other?
Vamshi: She was well-educated (Masters in Computer Applications). She is beautiful and has respect towards her family and elders. In our initial talks we both were on the same page about the topics we discussed so I knew we had a lot in common.

Tanuja: He is a very patient person. I never saw a man having that much patience. He always encourages others and is very supportive.
Please describe your personalities:
Tanuja: Friendly, outgoing, kind-hearted, attention to details such as neatness and orderliness.

Vamshi: Dependable, faithful, and hard-working, a sense of humor, may be quiet in a large group of people, but certainly can share and visit with family and friends.
What are your hobbies?
Tanuja: I like to play table tennis once in a while. I like to keep my body active so I do a few exercises. I like Yoga too. I have started taking classes. I like to spend time watching movies with my husband. Instead of watching the movie, I enjoy my husband's expressions when he's watching and is so serious. I like to go to dinner with him. I really enjoy each and every moment with him.

Vamshi: Watching movies, spending time with friends and relatives, driving and going out to beaches. Also I love electronics, so I build toy robots at home as hobby.
When you close your eyes and see yourself holding your precious baby in your arms what are your thoughts regarding the birthmother?
There are no words to express my feelings. It will be the happiest moment in my life. In my words, Birthmother was sent from God. She is going to fulfill our desire to raise a child. I will hug our birthmother and thank her from my bottom of my heart for choosing us as adoptive parents. I will promise her that I will be a good mother and choosing me as her child's adoptive mother is the right decision.
How will a child enrich your life?
Every moment with our child will be very precious to us. We both will enjoy raising and nurturing your child in every way possible.
Why did you each choose the career path you decided on?
Tanuja: I am an IT programmer. I like programming and received my Masters in computer programming.

Vamshi: I am Systems Analyst. I like programming so took up this career path.

We have an extensive database of families that are currently waiting for the opportunity to adopt your precious baby.

CONTACT US TODAY
FOR YOUR FREE
NO OBLIGATION CONSULTATION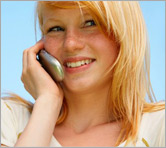 For Your FREE No-Obligation
Consultation1-877-550-3770

REQUEST A FREE ADOPTION INFORMATION KIT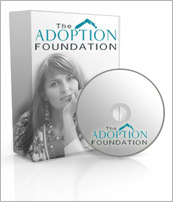 Your information is confidential.
Information will be mailed in an unmarked envelope.
Financial Assistance (as allowed by state law)
Information about our Free Housing for Birthmothers