Michael and Michelle
We have dreamed about having a family since we got married. We would be honored to have the opportunity to raise your child in a loving home and provide him/her with so many wonderful things: a sense of security, hope, lots of fun and good times, a great education, vacations, faith, a strong sense of self, and most importantly, a life that can be lived to the fullest with nothing but all of his/her hopes and dreams coming true.
Describe your childhood:
Michelle: I grew up in a traditional two parent family with a younger brother. Both of my parents were blue collar workers. They worked hard to make sure my brother and I had everything we needed and wanted. I was very close to my maternal grandparents and spent a lot of time with them. We always celebrated holidays and birthdays together as a family. I had many childhood friends and played with them often. We went on vacations and enjoyed spending time together.

Mike: I grew up with two loving parents. They provided me with three other siblings. I always had a roof over my head, clothing, food, and an excellent education. I come from a family of 300-my grandma had five brothers and five sisters.
Tell us about your home?
We live in a two story house with a full finished basement. There are four bedrooms and we have a huge backyard with a deck, gazebo, and pond. It is located in a cul-de-sac. It is very spacious and cozy.
When you have a 3-day weekend, what do you like to do?
We like to stay home and take it easy in the winter. Since we both work, we use that time to do errands, catch up on cleaning and other work around the house, or just relax. In the summer, we take many trips to Mikeís momís house or Michelleís summer family home. Both places are on a lake and we own a pontoon boat. In addition, there are small towns nearby that we like to take trips to and visit.
Do you have pets? If so tell us about them?
We have a puppy named McGyver. He is a lab/collie mix and is just over a year old. He is very active and loves people, especially kids. We both grew up with dogs and canít imagine life without one. Mike has a turtle named Timmy and an aquarium downstairs that he enjoys immensely.
What do you hope to teach your children?
There are so many things we would want to teach our child/ren. Some of the most important things are: to have a strong faith in God, patience, perseverance, empathy and tolerance, the value of hard work, money sense, to reach for the stars, have a sense of humor, and to never forget where you came from. Two other important things are to believe in miracles and have good morals and values. Always believing in yourself and trusting yourself are important too.
Describe your neighborhood?
We live on a cul-de-sac in a large subdivision. Itís an ethnically diverse neighborhood and the neighbors get together on a regular basis. We have barbecues, beanbag tournaments, swimming parties, bonfires, and pizza parties. We have children all around us. There is a school down the street from us and two parks within walking distance.
What will you tell your child about his/her birthmother?
We would tell him/her that his/her birth mother was an amazing woman who had to make one of the hardest decisions of her life. She did it out of love and a strong belief in the kindness of humankind. She loved him/her more than he/she could ever imagine. We would be more than willing to share what we know about her with the child. We donít believe in keeping secrets.
It's Daddy's day - what activity do you want to share with your child?
I would do so many things... a day at the park, a play date, a nice long walk outside, Chuck-E-Cheeseís, boating, fishing, swimming, a movie, or a baseball game. Whatever it is, it would be something that helps us develop and maintain a strong bond.
What kind of education are you hoping to provide for your child - Private or Public?
At this point in time, we would say public. However, private is not out of the question. We would always have the childís best interest in mind. Education is extremely important to us. A lot would depend upon how the child does in school to begin with.
How did you come to the decision of adoption?
We have been trying to have our own and have been unsuccessful. We really want a child/ren and adoption is a way for us to make our dream come true. We are confident that we would make amazing parents and have been so looking forward to the opportunity to raise a child. We want at least one child and if we pursue adoption, we can rest assured that our dream will come true.
What faith will you raise your child?
Roman Catholic.
What kind of a relationship do you hope to build with your birthmom through her pregnancy?
We think it is important to have a relationship that is built on mutual trust and respect. In order to do this, it is important for all of us to be honest and open with each other at all times. We would acknowledge and take into consideration different views that the birth mother may have regarding decisions about the child, keeping in mind that childís needs are always put first and foremost when such decisions need to be made.
How did you meet?
We met on Match.com.
What was your relationship with your parents like?
Michelle: very close, loving, protective, caring, and supportive. My dad was always and continues to be a great listener and a great provider. He gives great encouragement when things get tough. My mom has always put and still puts her family and children before anyone and everything else. She is always there for me, no matter what. I can call her and she will help me in a heartbeat, no questions asked.

Mike: Awesome, always loving, kind, and supportive. My dad was funny, smart, caring, and supportive. My mom was always the teacher and caregiver, always putting everyone else before herself.
What attracted you to each other?
We think the most important thing that attracted us to each other is that we have similar interests and backgrounds and we share a lot of the same values. Mike was attracted to Michelleís beauty, both inside and out. Michelle was attracted to Mikeís strong sense of self, generosity, and intelligence.

Please describe your personalities:
Michelle: Loving, caring, patient, dedicated, a good listener, trustworthy, easy to talk to, a tad perfectionist, friendly, always puts others first, intelligent, go-getter, open, honest, has a huge heart, hard-working, always goes the extra mile.

Mike: Generous, hopeful, positive, playful, dedicated, emotionally strong, appreciative, fun-loving, intelligent, extremely resourceful, calm, hard-working.
What are your hobbies?
Michelle: Reading, gardening, concerts, shopping, baking, playing board/card games, experiencing new things, shopping, doing word searches, baking/cooking, playing beanbags.

Mike: Fishing, going out to eat, watching TV, reading (newspapers and magazines).

As a couple, we both like spending time with our puppy (going for walks and playing with him outside), going on vacations (especially cruises and Disneyland), boating, swimming, movies, going out to eat, spending time with friends and family.
When you close your eyes and see yourself holding your precious baby in your arms what are your thoughts regarding the birthmother?
Thank you for giving me this precious life to care for, mold, and provide with an abundant amount of love. Thank God for miracles! How did I get so lucky? If it werenít for your selfless act of love, one of my most treasured dreams would have never come true.
How will a child enrich your life?
A child will provide us with many new adventures and help us to begin the next chapter of our lives together. It will give us a chance to continue growing as a couple and as individuals. It will give us the chance to offer a child a great life, passing down the knowledge, faith, and good morals with which we have been blessed. We truly believe there is a child out there with whom we are meant to share our lives.
Why did you each choose the career path you decided on?
Michelle: I truly believe that I was meant to be a teacher. It is in my blood and I am blessed to be doing something that I love. I love being able to make a difference in the lives of children, especially those that arenít as lucky as I have been.

Mike: I just like the field and I am good at what I do.

We have an extensive database of families that are currently waiting for the opportunity to adopt your precious baby.

CONTACT US TODAY
FOR YOUR FREE
NO OBLIGATION CONSULTATION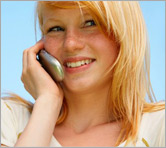 For Your FREE No-Obligation
Consultation1-877-550-3770

REQUEST A FREE ADOPTION INFORMATION KIT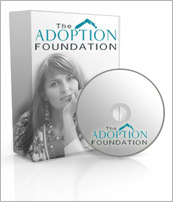 Your information is confidential.
Information will be mailed in an unmarked envelope.
Financial Assistance (as allowed by state law)
Information about our Free Housing for Birthmothers