Stephen and Liana
Raising children has been priority of ours since the first day we met. We always knew that we would have children and grow our family together. What we didnít know was that we would be challenged in conceiving children of our own. Two years ago, we were blessed with the adoption of a baby girl. We named her Caroline Faith. We chose the first name of Caroline after Steveís mother and a middle name of Faith as this was the name the birth mother would have named her. We have enjoyed every moment with her since the day we met her. As a family, we wish to grow. As parents, we wish for Caroline to have a sibling to grow up with. Your gift through adoption would fulfill those wishes and make our family complete.
Describe your childhood:
Liana: I have two brothers and a sister and we hung out and did everything together. My mom and dad were supportive and engaged with us. We always had dinner together and went on great family vacations. I have very fond memories of my childhood.

Stephen:I had a loving and supportive family. My parents had rules and made sure we followed them. They enforced these rules in such a way that I never wanted to disappoint them, my mom stayed home and took care of us kids and my Dad worked to support the family.
Tell us about your home?
Our home is warm and inviting and we keep it as clean and organized as possible. We spend a lot of time downstairs, mostly in the kitchen and family room. The two rooms have a common open space that allows us to interact with each other from either room. We have a small yard but lots of areas in the neighborhood for kids to play.
When you have a 3-day weekend, what do you like to do?
We like to go to the park and play with our daughter Caroline. We also enjoy spending time together at dinner or home as a family. Weekend trips are also fun where we can show Caroline more of the world in which she lives.
Do you have pets? If so tell us about them?
No we do not.
What do you hope to teach your children?
We hope to instill in our children a strong sense of self, but also an awareness and respect for others. We both believe in achievement though hard work and determination and would like to pass these same values on to our children too.
Describe your neighborhood?
Our home is in a well-maintained community with large trees and is ideally located near excellent schools, a hospital, police and fire stations. We have a mix of different cultures with great neighbors who we have come to know and trust over the years and have become our good friends.
What will you tell your child about his/her birthmother?
This will be something that we discuss with the birthmom and determine together. But, we would like to let our child know the nationality and personality traits of their birthmom so that they have a sense of knowing her and hence have a better understanding about themselves.
It's Daddy's day - what activity do you want to share with your child?
For Father's day it would be a great time to go to a baseball game together or go on a picnic for the day and enjoy the time hanging out as a family.
What kind of education are you hoping to provide for your child - Private or Public?
We don't know yet. It depends on your child's needs. With that said, we would like to provide the best education possible that helps to enrich, develop and prepare our child for the future.
How did you come to the decision of adoption?
We love our own families and have always wanted a family of our own. We want to build our family to grow beyond just us.
What faith will you raise your child?
Catholic
What kind of a relationship do you hope to build with your birthmom through her pregnancy?
We want to be there to provide what's needed medically and to assure her that we are there to give her child the best possible future that we can provide.
How did you meet?
We met through Match.com.
What was your relationship with your parents like?
Liana: I have a very good relationship with my parents. It has grown stronger over the years as I have realized how important they are in my life.

Stephen: I have a close and loving respect with my parents. I am a very independent person but remain close to my parents and still seek their advice from time to time.
What attracted you to each other?
The fact that we had much of the same beliefs, similar politics and faith and we are both honest and transparent in who we are.
Please describe your personalities:
Liana: I am spontaneous, but also like structure in my life. I'm focused and driven in making things happen that are important for me, my family and friends.

Stephen: I am more of a planner and like to be as prepared as possible for activities. I like to have fun and enjoy simple comedy often at the expense of myself. I have a serious side that is both focused and driven when needed. I am close and dedicated to both family and close friends.
What are your hobbies?
Liana: I like photography, art, fixing up the house, and working out with friends and karate.

Stephen: I like working on my computer, home projects and working out with friends. I also enjoy martial arts with my wife.
When you close your eyes and see yourself holding your precious baby in your arms what are your thoughts regarding the birthmother?
We'll be holding this child who is such a gift beyond what we can ever express. We will see the birthmom in this child and feel so very blessed that we were given the opportunity and the chance to raise this child.
How will a child enrich your life?
We will be a family, and that alone will enhance our life. The time to grow as a family would be for us the most important thing; that we are able to give all that we are to this child would be what makes our lives richer and in the end better people. Furthermore, we have many friends with children and it would be wonderful to see all of the kids grow up together. Our friends are very important to us and sharing the love and care of a child will most definitely bring us closer together as friends.
Why did you each choose the career path you decided on?
Liana: I fell into the work I did; It wasn't something that I thought that I would like, but project management was a career that really challenged me and help me to grow. Currently, I'm a full time mom which I really love!

Stephen: I knew from an early age, after messing around on my friends computer in grade school, that working in the computer industry was the direction I wanted to take my life.

We have an extensive database of families that are currently waiting for the opportunity to adopt your precious baby.

CONTACT US TODAY
FOR YOUR FREE
NO OBLIGATION CONSULTATION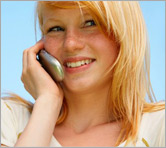 For Your FREE No-Obligation
Consultation1-877-550-3770

REQUEST A FREE ADOPTION INFORMATION KIT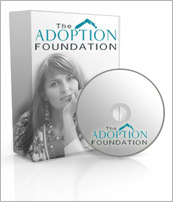 Your information is confidential.
Information will be mailed in an unmarked envelope.
Financial Assistance (as allowed by state law)
Information about our Free Housing for Birthmothers