Stephen and Paula
We admire you for the courageous and unselfish decision that you are about to make and want you to know that we have you in our thoughts and prayers.Our dream in life is to complete our family. We want nothing more than to bring a sweet child into our home, where two loving parents and a sweet big brother will be waiting with open arms and love in our hearts.
Tell us about your home?
It's truly a home for us, not just a house. It's a place where we live with our beautiful adopted son and fill our days with lots of laughter and love. We live in a wonderful neighborhood with lots of activities and things to do.
When you have a 3-day weekend, what do you like to do?
We love our sports and outdoors so you'd probably find us on a road trip to see a college football game or baseball game, grilling out in the parking lot of the stadium, enjoying the game and exploring the sites of new city and trying new restaurants. Or you might find us grilling out with friends and family, enjoying the basement and playing games in the backyard.
What do you hope to teach your children?
Above all else, we hope to teach our children to love those around them, look for the good in other people, and help those in this world who are in need. We truly believe that if you show your children a loving heart, giving them examples by how you live your own life, then your children are more likely to adopt the same values in their own lives. We also want to teach our children to be honest and maintain the utmost integrity.
Describe your neighborhood?
We live in a nice, suburban neighborhood with large brick homes, sidewalks and a lots of kids. It is a safe place where you see all ages of people. It is also multicultural with lots of activity near great shopping and restaurants.
What will you tell your child about his/her birthmother?
We will tell our child how courageous she was to give them the gift of life and love them enough to make sure they had a great home to be raised in with loving parents and a wonderful brother.
It's Daddy's day - what activity do you want to share with your child?
I want to do something outdoors! In the morning, we get on our bicycles and go riding through the neighborhood or to the lake, where we'll go for a swim. In the afternoon we go to a ballgame together and experience a bond that Dads love to share.
What kind of education are you hoping to provide for your child - Private or Public?
We both believe in public education, but will always do what is best for our children. We believe in socializing with other children from similar and different backgrounds. We feel that's how children grow into well rounded people. We will always live within the zone of a quality school system, and we will always make sure that education is important to our children
How did you come to the decision of adoption?
We love children, and we want to have a positive influence on a child's life by raising him or her to be a great person. We had a wonderful experience with our first adoption and were blessed with a wonderful son. It was the best decision of our lives and we can't wait to go through the process again.
What faith will you raise your child?
We will raise our children in the Christian faith. Our faith is very important to us and we will instill those values in our children. They will know that we are not alone on this earth and that God is in control and prayer is important.
What kind of a relationship do you hope to build with your birthmom through her pregnancy?
Our hope is to develop a great relationship with the birthmom just like we did during the first adoption. We want her to feel like she can talk to us. We want her to know that we're here for support. And as much or little as she feels comfortable, it's important that she knows we will respect any boundaries she feels are right. She has made a courageous choice to give a chance at life and make a loving couple's dream come true. She deserves so much respect for that choice. We will gratefully respect her wishes.
How did you meet?
We met through a mutual friend. Stephen was a sports writer covering a football game in Dallas when we met at a social gathering. We talked for hours and then spent New Year's Eve together. We connected right away and realized that we had so much in common, especially our love of family.
What was your relationship with your parents like?
Paula: I had a wonderful relationship with my parents. They were so supportive and gave us a great work ethic. My father passed away in 2007 but I was a daddy's girl and have so many fun memories. I still think of him every day. My mother has always been the reasonable, laid back person of the family and is very young at heart. We've always been very close to our parents.

Stephen: I was my dad's little shadow for my childhood, following him to the bookstore, to football games, to backyard playtime, to my grandparents' house. And my relationship with my mom was that of such trust and love that she was, and is still, the person I call for advice, ideas or just a soothing touch from Mom. We all need that! She's the greatest.
What attracted you to each other?
We realized quickly that we shared the same family values, a big-time passion for sports, and we loved to make each other laugh. We were so perfect for each other right from the start. We balance each other out.
Please describe your personalities:
Paula is very compassionate and always sees the good side in people. She has a great sense of humor and is driven and successful. She has a close relationship with everyone and never met a stranger. Stephen is fun-loving, likes to joke. He is very sensitive and always willing to help others. As a writer and editor, he has a very creative side that his mom tells people comes from her!
What are your hobbies?
Paula loves to cook, hang out with friends, and read. We both love to travel and try new adventures. Stephen loves to read, work out and also loves his sports games. He's usually always coaching a team on a sports video game or playing Fantasy Football or Fantasy Baseball with his friends.
When you close your eyes and see yourself holding your precious baby in your arms what are your thoughts regarding the birthmother?
My first thought is simply to thank her and know that she made the most courageous decision that any one human being can make.
How will a child enrich your life?
Adopting Kolby has been the most enriching part of our lives. We've always heard that a child teaches you as much as you teach him or her and it is very true. We fully expect to be amazed by watching them learn about the world around them and by showering them with lots of love. We just want our children to always and forever feel loved and protected, beyond anything else. As a result of that, we will feel fulfilled that we are giving everything of ourselves in order to make that little life happy and prosperous.
Why did you each choose the career path you decided on?
Paula: My father instilled a strong work ethic in me so having a good job that I enjoy is important to me. I started out in the sports industry because it was a passion, but decided to move to a company that allowed upward growth. I currently work for a very stable company, love my job and plan to continue my career with them as long as possible.

Stephen: I loved sports and loved to write, so he chose sports writing. He worked as a newspaper writer, traveling and covering teams and events, before joining the online world and continuing his editing there for a news web site. He is now a stay at home dad, which is the most enriching career ever.

We have an extensive database of families that are currently waiting for the opportunity to adopt your precious baby.

CONTACT US TODAY
FOR YOUR FREE
NO OBLIGATION CONSULTATION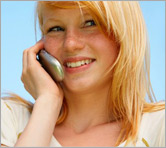 For Your FREE No-Obligation
Consultation1-877-550-3770

REQUEST A FREE ADOPTION INFORMATION KIT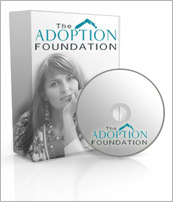 Your information is confidential.
Information will be mailed in an unmarked envelope.
Financial Assistance (as allowed by state law)
Information about our Free Housing for Birthmothers