John and Mary
We admire your courage and faith in seeking the best path for you and your child. Throughout this journey, we are committed to honoring the choice you make, and would be forever grateful for your gift. In whatever choice you make, we wish you the peace of knowing it is the right one for you and your child.
Describe your childhood:
Mary: I had a happy childhood as one of nine children. We were very close, and there was always something fun going on, like a family baseball game, bike ride, or day at the beach. I was the quiet one in the family and mostly enjoyed reading and trips to places like the museum. I loved school, and enjoyed teaching my younger siblings. My parents were very active in our community and always had us involved in volunteer work, church organizations, and local politics.

John: I had a wonderful childhood. I was the youngest of four kids, and my parents always had us involved in lots of activities like camp, sailing, skiing, baseball, and soccer. I always had my older brothers and sister looking out for me, and I had lots of friends in the neighborhood. We did fun things like going fishing and riding bikes. As I got older I had jobs like a paper route and lawn-cutting, and my parents taught me to be responsible and respectful.
Tell us about your home?
We live in a 3-bedroom ranch house, with an enclosed back yard, pool, and vegetable garden. We love our yard and enjoy having friends and family over to share it with us. We also have a second home, a cozy cabin in the mountains, that we often love to go to on weekends and holidays.
When you have a 3-day weekend, what do you like to do?
We like to get outdoors as much as possible. We will either go to our cabin in the mountains, with our dog, and go hiking and kayaking, or stay home and have family and friends over to spend some time in our yard. If we're staying at home, we also like to spend a day together at a nearby beach.
Do you have pets? If so tell us about them?
Yes - we have a four year old beagle named Charlie. He is sweet, friendly, and playful. We love to take him hiking with us, and he is very much a part of our family.
What do you hope to teach your children?
We hope to teach our child to be kind, respectful and caring. We hope to teach our child to be open-minded and open-hearted. Responsibility, curiosity, discipline, and grace are also part of what we hope to teach our child.
Describe your neighborhood?
Our neighborhood is small and family-friendly. People look out for each other and always say hello. Lots of people have dogs and people always stop to chat and catch up with neighbors as they walk their dogs each morning or at night. At the same time, our neighborhood is centrally located to lots of great amenities like parks, beaches, shopping, schools, and churches.
What will you tell your child about his/her birthmother?
We will tell our child about how much we respect and appreciate the loving decision and sacrifice their birthmother made. We will tell our child how grateful we are for their birthmother. We will also tell our child any specifics their birthmother asks us to share.
It's Daddy's day - what activity do you want to share with your child?
Probably we start with some chores such as doing some laundry or food shopping to help Mommy out, or maybe we sweep the garage or fix something around the house that needs fixing… and then we will do something fun. If the weather is good, maybe play some catch in the yard or go fishing. If it's inclement weather, maybe we build something with Legos or put together a model airplane.
What kind of education are you hoping to provide for your child - Private or Public?
Public for as long as we can. Education is very important to us, and we are fortunate to live in an area with excellent public schools. We believe strongly in the connection between school and community, and want our family to be active in our community.
How did you come to the decision of adoption?
We both come from close-knit families and value family life. We have been married for five years and are eager to expand our own family. As we discussed the possibilities available to us, we both felt that adoption was the right choice for us because we have a lot of love to give and can provide many opportunities to a child.
What faith will you raise your child?
Catholic
What kind of a relationship do you hope to build with your birthmom through her pregnancy?
We hope to create a friendly, respectful, and supportive relationship with our birthmom and to provide her with the absolute confidence that we as the adoptive parents she selects will always give her child unconditional love and support, a wonderfully fun and safe home, with excellent schooling and opportunities to grow in happiness and health.
How did you meet?
We met through mutual friends. John was vising a childhood friend for the weekend, and they met up with a group of friends of Mary's. A few weeks later, on New Year's Eve, those same friends of Mary's had a New year's Eve party and John was in town again and attended the party. Although we were in a group, we talked pretty much exclusively to each other for the night.
What was your relationship with your parents like?
Mary: I have always been close with my parents. I learned a great deal from my father about personal and social responsibility. When he was alive, we always enjoyed talking about history, books, and, literature. I admire everything about my mother and we remain very close. I am inspired by her positive attitude and her patience.

John: My relationship with my parents was and remains very close. My parents taught me at a young age that if I worked hard and kept persistent, then anything is possible. I have always tried to make them proud of me in everything I do.
What attracted you to each other?
We made each other laugh right away, and saw that we had similar interests. We admired and respected each other's accomplishments and outlook on life, and knew that together we would make a great team.
Please describe your personalities:
Mary: Loving, enthusiastic, insightful, thoughtful, curious.

John: Respectful towards others, caring, adventuresome, scientific, and sometimes shy.
What are your hobbies?
Mary: Beach, hiking, camping, kayaking, reading, gardening, sewing, yoga.

John: Beach, hiking, camping, kayaking, fishing, climbing, skiing, biking, reading, and workshop.
When you close your eyes and see yourself holding your precious baby in your arms what are your thoughts regarding the birthmother?
I respect the decision she made, feel grateful that she selected us, and want to honor her decision in my mothering.
How will a child enrich your life?
Our child will be someone special to spend time with and to share our values with, and will enable us to expand our life experiences and adventures. We hope to learn as much as we teach, and to strengthen our sense of family as meaning unconditional love and support.
Why did you each choose the career path you decided on?
Mary: I have always loved reading and writing, and wanted to work in a field that allowed me to incorporate both; I also wanted to help people with their own writing abilities and goals.

John: One of my favorite hobbies as a kid was to take electrical and mechanical things apart to see how they worked. I loved figuring out how to make gadgets such as motors, microphones, and speakers work. My father and I really enjoyed going to home computer shows, buying a bunch of parts such as mother boards, power supplies, and memory, and then going home and putting together a complete working system. I learned how to program computers in high school where my friends and I had a lot of fun writing adventure games.

We have an extensive database of families that are currently waiting for the opportunity to adopt your precious baby.

CONTACT US TODAY
FOR YOUR FREE
NO OBLIGATION CONSULTATION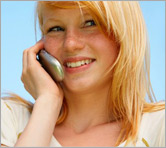 For Your FREE No-Obligation
Consultation1-877-550-3770

REQUEST A FREE ADOPTION INFORMATION KIT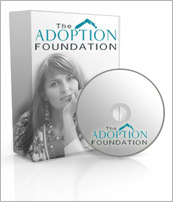 Your information is confidential.
Information will be mailed in an unmarked envelope.
Financial Assistance (as allowed by state law)
Information about our Free Housing for Birthmothers