Austin and Angela
We deeply admire your amazing act love and courage for your unborn child. We are humbled by your strength and goodness. We have been drawn to adoption for a very long time. Our family wants you to know that your precious baby will be welcomed with the deepest of love and affection. He or she will have a happy and joyous home filled with love, support, laughter and family!
Describe your childhood:
Angee: I had a very happy and fun childhood! My parents were always there to support me in all my endeavors. I participated in lots of activities such as being a cheerleader, dance, class vice-president, tennis and Homecoming Queen! I was a social and outgoing kid who loved to be with my friends and family! Church and faith were the central part of my foundation and upbringing. I am close to my brothers and father and my mother is my best friend! I feel truly blessed to have been given the uplifting, innocent and loving childhood I had! It has made me who I am today!

Austin: I had a good childhood. I am very close to my family. I was an excellent student who made mostly A's. Sports were where I excelled the most. I was an All-State Football player as well as basketball and track. I enjoyed hanging out with my friends and most of all my brother who is my best friend.
Tell us about your home?
Our home was built by my brother (Angee's). It is so very special and we love it! It is our first home as a family! We brought our daughter to this home from the hospital after she was born and have watched her grow up in it! It is a three bedroom, three bath nestled in a quaint little area in the city. There are lots of parks and trees. We love playing in the backyard among the birds, squirrels, and the occasional dragonfly! In a few years we do plan to move to a smaller city/town to give our children a more community-based upbringing!
When you have a 3-day weekend, what do you like to do?
We love to spend time with our family and friends! Having backyard crawfish boils, swimming and going on outings are some of our favorites!
Do you have pets? If so tell us about them?
We do not have any pets.
What do you hope to teach your children?
We want to instill confidence, joy, a love of others and a deep faith in Christ! We want to give this child a strong family foundation instilling values and kindness. We will provide guidance and support for this child to reach all of his dreams and give unconditional love for a lifetime and beyond.
Describe your neighborhood?
Family oriented, quaint with lots of parks, activities and restaurants. It is located in one of the oldest parts of the city with lots of rich history.
What will you tell your child about his/her birthmother?
We will tell this child that their birthmother giving he/she to us is a the most beautiful and unselfish act of love we have ever known. She is special human being and our love and prayers will be with her forever!
It's Daddy's day - what activity do you want to share with your child?
Scarlett and I love to be outside. When its Daddy's day, you can usually find us at the park or riding the train at the zoo. After a bit of outside fun, we go to get lunch and top it off with an ice cream snack. After a day in the sun, we love to jump in the pool and cool off. This is our favorite part! Once my children get a little older, I would like to teach and play sports with them as well!
What kind of education are you hoping to provide for your child - Private or Public?
While living in the city-private. Smaller town- public. We will have a college fund for our children. We also will support any interests our child may have...taking them to lessons, practices and competitions if desired. We want to give our children every opportunity to succeed and feel part of the community!
How did you come to the decision of adoption?
It has been lifetime longing for both of us. We have always been drawn to adoption. After not being able to conceive a 2nd child, we knew this is the path that was chosen for us! We are so blessed to be going through this experience and welcoming a child into our family and sibling for our precious daughter!
What faith will you raise your child?
Christian - Catholic
What kind of a relationship do you hope to build with your birthmom through her pregnancy?
We want to give her loving support and meet all of her needs. We want to make sure she is in a safe environment so she can have a healthy delivery.
How did you meet?
We met through mutual friends at a crawfish boil! It was love at first sight! :)
What was your relationship with your parents like?
Angee: I grew up in a happy and unconditionally loved home! We are a close-knit family who adore being around each other! My parent were always supportive and encouraging with my siblings and me! They are always there when we need them and have given us the love and confidence to go out into the world an make our dreams come true! They instilled Godly values in us and gave us a strong family foundation. There is always a lot of laughter, good food and love to go around. Even our friends would find love and support in our home. Everyone was welcome, the more the merrier! I feel unbelievably blessed to have been given such an amazing, giving and caring family.

Austin: I have a wonderful relationship with my parents. My dad provides me with guidance and support when it comes to work and major life decisions. My mom is always there for emotional support and family needs. I have an open, honest relationship with both of my parents and we love each other very much. I don't know what I would do without them.
What attracted you to each other?
When Angee and I met, we were immediately attracted to each other's physical characteristics and personalities. Angee is a beautiful woman and full of life. She is sweet, kind and very compassionate.

Austin is a wonderful father and husband. He has a beautiful peace about him and is a strong and loving man. I am so blessed to call him mine!

Please describe your personalities:
Angee: Outgoing, strong values, smart, creative, loving, fun and happy!

Austin: Smart, level headed, loving, athletic, patient, fun and happy!
What are your hobbies?
Angee: I love to dance, take yoga class, cook and garden. Volunteering for children's causes are important to me as well. With Austin I love to go out for a romantic dinner, cook together, take walks, play tennis, travel and just cuddle up and watch a movie!

Austin: I am really interested in health and fitness. I enjoy working out, playing basketball and golf. I love watching sports and rooting for my favorite teams. I love traveling with Angee, we have gone several places and would like to travel more together as a family as the children get older.
When you close your eyes and see yourself holding your precious baby in your arms what are your thoughts regarding the birthmother?
I feel a deep love and appreciation for her unselfish act of goodness. Her sacrifice for this child is amazing and of the utmost honor. She could have made other choices but she chose life and love. My heart will hold a special place for her always and my prayers will be with her continually.
How will a child enrich your life?
There is no way to put into words the joy we would feel to have this child as a part of our family. To be given the opportunity to give this child unconditional love, support and a lifetime of love is everything we have been dreaming of. Our entire family would be enriched by this child. Our daughter would have a sibling to share and grow with! Grandparents, uncles, aunts, cousins and friends along with us, are anxiously awaiting the day our child is brought home and share in our lives!
Why did you each choose the career path you decided on?
Angee: Cheerleading has always been a big part of my life. It only seemed natural to become a sales representative in the same industry! I attended my company's cheer camps and competed in their competitions. I also worked as a camp instructor for them during college. After working in Public Relations and Teaching I was approached about a sales position and the rest is history! I am on my 12th year and have loved every minute of it!

Austin: When I was young, I was very creative and always trying to come up with ideas for a business. I have a true entrepreneurial spirit and went to college to pursue a business degree that would give me the knowledge to pursue that passion. At the heart of any business is Marketing, so naturally I was drawn to this area of business where I could be creative and make a direct impact on the success of any organization. I have worked for over 12 years in this field and am now on the senior management team of my company and report directly to the President.

We have an extensive database of families that are currently waiting for the opportunity to adopt your precious baby.

CONTACT US TODAY
FOR YOUR FREE
NO OBLIGATION CONSULTATION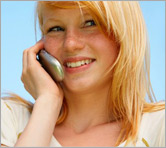 For Your FREE No-Obligation
Consultation1-877-550-3770

REQUEST A FREE ADOPTION INFORMATION KIT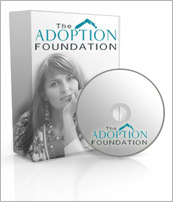 Your information is confidential.
Information will be mailed in an unmarked envelope.
Financial Assistance (as allowed by state law)
Information about our Free Housing for Birthmothers