Todd and Jennifer
Thank you for taking the time to learn more about us and to consider us as your choice to love and parent your baby. Hopefully after reading more about us, you will have the peace and comfort you need to make your decision. The gift you are considering giving us is something we would be eternally grateful to you for.
Describe your childhood:
Jennifer: I had the opportunity to live in many places growing up because my dad was a pilot in the military. Both my mom and dad were very loving people and our family enjoyed traveling and boating. Living in many different cities exposed me to many different cultures and different types of people of which I am very grateful for. I was very active in sports as a child, playing softball, tennis, golf, bowling as well a having a great love for the outdoors. I was very active in high school and attended college in our hometown.

Todd: I grew up in a family with 1 brother and 3 sisters. My dad was a teacher and coach for the majority of my adolescent years, my mother was a stay at home mom that did much of the daily rearing of myself and my siblings. As a family we were all very close and worked together with chores and even helped prepare meals. We always sat at the dinner table as a family where we discussed the days events and planned for the next day. My parents were both loving people, each in their own way and I can truly say that I had a great childhood.
Tell us about your home?
We live in a 3 bedroom home in a nice central location (near schools, shopping areas, fishing ponds). We love to be outdoors so our backyard has a sitting area as well as a pool. We have several wonderful neighbors we enjoy socializing with as well. Since we own our own company we have a home office in one of the rooms. The third room will be for our new member of the family when he/she arrives.
When you have a 3-day weekend, what do you like to do?
We usually spend time relaxing in the yard/pool if the weather is good. Going to movies, bike riding, spending time with family or watching football game.
Do you have pets? If so tell us about them?
Yes, we have a couple of cats. Their names are Bear and Lil'Z. They have been our "furry babies" and are a huge part of our lives. They are a little spoiled but love attention and love our two 4-year-old nephews.
What do you hope to teach your children?
Basically to be good people. We want to expose them to as much of a variety of opportunities as possible. To care about others and how to treat other people. To have compassion, humility, common sense approach to life. To have a "helping" attitude toward others and how to be themselves and "march to the beat of their own drum."
Describe your neighborhood?
Centrally located near many restaurants, movie theaters, parks, schools. It is a quiet neighborhood with many young families who trick or treat for Halloween and have block parties.
What will you tell your child about his/her birthmother?
That she loves her child and wants her child to have the best life possible with a loving family. Hopefully I will be able to ask the birth mother this question and know what she would like me to tell her child.
It's Daddy's day - what activity do you want to share with your child?
Since "Daddy's" favorite activity is fishing, probably take him/her to a nearby pond to learn to fish. Just spending quality time together making sure our child feels important and is getting the attention he/she needs. Depends on age and what he/she communicates that they want to do also. It could be bike riding, reading, going to park, swimming. Spending time with other family members.
What kind of education are you hoping to provide for your child - Private or Public?
Still undecided because both are good here where we live. But a lot of time will be put into researching and trying to find the best schools that offer a variety of learning opportunities.
How did you come to the decision of adoption?
Adoption has always been a part of my life (Jennifer) because I am adopted. We got married later in life and adoption has always been something I have thought about and want to be able to give a child a loving home and all of the opportunities and life experiences I was fortunate to receive. I have always been grateful that my parents adopted me and gave me the life I have been fortunate to experience.
What faith will you raise your child?
Our child will be raised as a Christian and since we were raised two different faiths, we will find a balance between the two and at some point and let our child decide which religion feeds their soul for their life.
What kind of a relationship do you hope to build with your birthmom through her pregnancy?
We want to be able to get to know her and learn about her life, thoughts, interests and want to make sure she feels safe and comfortable with us and can trust us.
How did you meet?
We met on a blind date set up by Todd's sister. We went to a Mardi Gras Ball where I met many of his family members and we danced the night away.
What was your relationship with your parents like?
Jennifer: My dad and I spent time together playing sports. He was my partner when practicing for any sport I participated in. My mom was a stay-at-home mom and she was always there to help me and support me in anything I wanted to accomplish. Both parents were supportive and helped raise me with an open mind to other cultures and types of people.

Todd: I was and still am very close to my parents (until my mom passed away a few years ago). My mom was very supportive and always pushed me to be the best that I could be as a person. She instilled in me and my siblings the value of being unselfish, always do the right thing and to love unconditionally.
What attracted you to each other?
We had a mutual attraction to each others genuineness and fun-loving personalities. We both came from families of parents who were similar and still married to each other after 50 plus years and also we have mutual family and Christian values.
Please describe your personalities:
Jennifer: I love the outdoors and enjoy being active on a daily basis. I love gardening, golf, tennis traveling, and bike riding. I am adventurous at heart and always enjoying finding fun and interesting places to visit and experience. I enjoy decorating and refinishing furniture and helping to create a beautiful home for us. I am always looking for ways to learn more about life and exposing myself to new experiences I can learn from. I am playful and like to goof around and play practical jokes. On the serious side I enjoy being there for family and friends and helping them when I can. Spending time with family and friends is invaluable. I also love spending time with my pets.

Todd: I enjoy all of the same outdoor activities that Jen does as well as fishing, boating, and cooking. I am a family oriented person that understands the importance of family and enjoy spending quality time with my dad and siblings. I am high energy in my work environment, but a little more laid back when it comes to leisure. I am a competitive soul by nature, but don't always have to win. I am always open to trying to do something a different way if it makes good sense. I would describe myself as a fairly intelligent person with great compassion, common sense, consistent demeanor, passion for my work and play, faithful to my family and friends, and great love for my God.
What are your hobbies?
Jennifer: Individually, I like to read and spend time watching my favorite tv shows, but together we love working together on home projects, renovations, traveling, exercising, bike riding and doing yard work.

Todd: As a couple I agree with Jen on the things we like to do together. Individually, I enjoy fishing, cooking, watching sports, making fishing lures and working on new product ideas.
When you close your eyes and see yourself holding your precious baby in your arms what are your thoughts regarding the birthmother?
I want her to feel confident that she made the right decision and that the baby will be loved and taken care of and given a wonderful life. I would want her to be proud of her decision and how courageous it was of her to make the decision she made.
How will a child enrich your life?
We both have had successful careers and enjoy being around our niece and nephews and sharing in their accomplishments and achievements, but we have not been able to have the experience of being parents ourselves. We want to be able to enjoy all of the things that come with being parents, the highs, the lows, the small achievements and the big achievements and having another person to give love to and share our lives with.
Why did you each choose the career path you decided on?
Jennifer: I spent 20 years in the field of advertising, marketing and communications. This is the field I went to school for and knew I enjoyed the creative and analytical aspects of marketing and advertising. I spent 17 of the 20 years in management and working to assist others to grow and achieve their goals and I thoroughly enjoyed be a part of their success. Currently Todd and I work together to grow our own business and use both of our skills to provide a balance to the needs of our business. We enjoy working together and working as a team to make business decisions that will build a bright and stable future for our family.

Todd: I began working summers with my dad in the sporting goods business at age 12 and was "hooked" on being in the family business. I went to the best schools and studied business. While attending college, I decided to join my dad in his sporting goods business as a partner. He closed that business in 1988 and after years of coaching and teaching while I managed a local sporting goods store, we decided to get back in to business for ourselves. From 1993 to 2012 we owned and operated another sport's store until my dad decided to retire. In 2012 Jennifer and I started our current Safety and Industrial Supply business of which is still in operation and growing each year.

We have an extensive database of families that are currently waiting for the opportunity to adopt your precious baby.

CONTACT US TODAY
FOR YOUR FREE
NO OBLIGATION CONSULTATION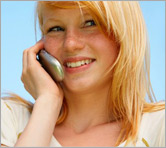 For Your FREE No-Obligation
Consultation1-877-550-3770

REQUEST A FREE ADOPTION INFORMATION KIT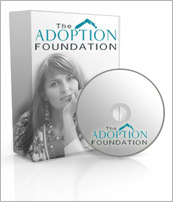 Your information is confidential.
Information will be mailed in an unmarked envelope.
Financial Assistance (as allowed by state law)
Information about our Free Housing for Birthmothers