Scott and Katie
Thank you for taking the time to read our letter. There's so much more we wish we could tell you about the kind of life we would provide for your baby if given the chance. We hope that something we've said in these short paragraphs will set us apart and bring us one step closer to meeting the newest member of our happy little family.
Describe your childhood:
Katie: I had a really active childhood. If I wasn't in the pool or riding my bike around the neighborhood, I was playing softball, doing gymanstics, or getting involved in community and/or school theater. We also traveled a lot when I was growing up. In addition to going on a ton of road trips around the U.S., I got to visit Mexico, Canada, France and England. My parents divorced when my brother and I were pretty young, but they always got along really well. My dad remarried about six years later. He and my step mother had two more kids, so in addition to one older brother, I have a younger brother and a younger sister. Between all of us and our extended family, holidays have always been a lot of fun.

Scott: I grew up in a small mountain town in the Sierra Nevadas and my childhood was spent outdoors hiking, camping, riding our horse, exploring, skiing, and getting into mischief with my older brother. But I also had an active imagination and nerdy creative side. I loved to spend long winter days writing, playing Dungeons & Dragons, and reading any comic book I could get my hands on. My parents took us on vacations every summer and we spent lots of time with extended family. We had lots of family traditions, especially during the holidays.
Tell us about your home?
We live in a nice four bedroom house with a pool. Also in the backyard there's a BBQ and an outdoor dining area so we can enjoy the gorgeous California weather while we eat. Our garage was converted into an office and screening room, so that's where we spend lots of fun evenings watching movies and eating popcorn.
When you have a 3-day weekend, what do you like to do?
Scott is from a small mountain town about five hours away, and his family still owns a cabin there for everyone to share. We love to take the dogs in the summer for lots of hiking and swimming in the lake, and in the winter it's all about hot chocolate by the fire and fun days on the ski slopes. So many of our family members live within an hour or two drive, so a lot of the time we'll find a way to spend long weekends together. If we're staying around town, we'll take the dogs on hikes or to the big dog park down the street, and we'll have friends and their kids over for a BBQ and to swim.
Do you have pets? If so tell us about them?
We have two adorable dogs. Charlie is a 2yr old, yellow Labrador Retriever. She is our gentle giant. Even as a puppy, Charlie was an old soul. Maverick is a 1yr old, black and grey Portuguese Water dog mixed with a Miniature Poodle. He is our cuddler. If there's a spot next to us on the couch or bed, Maverick wants to be there. They are both very well trained and wonderful with babies and little kids.
What do you hope to teach your children?
Above all, we want to provide a safe and loving environment so he or she can be a kid. Being a kid involves learning what they like and don't like, learning what's right and wrong, learning how to treat people, learning what it's like to try and succeed, and learning what it's like to try and fail. We hope to teach him or her to be honest and kind, to respect and care about other people, to find a healthy balance between working hard and playing hard, and to always go after his or her dreams.
Describe your neighborhood?
We live in a nice, family neighborhood about 30-40 minutes from the beach. A few blocks away there is a beautiful community park with picnic areas, a Japanese garden, a skateboard park, sports fields and a small lake. We are close to schools, a community center and plenty of shopping areas. There's a wonderful farmer's market every Sunday in our neighborhood, and less than a mile away there's a huge dog park where we bring our dogs, Charlie and Maverick, every weekend so they can play with the other neighborhood dogs.
What will you tell your child about his/her birthmother?
That her selfless act of love is the reason we are a family. That all she wanted was for her child to have a stable and happy home, and that we are grateful every single day that she chose us.
It's Daddy's day - what activity do you want to share with your child?
In my own childhood, I always felt that imagination and creativity were not valued as much as practical skills. I believe developing and learning to trust your playful and creative sides are just as vital as anything else. However, it doesn't matter if it's playing dress up, drawing, or learning a more traditional skill, like riding a bike or building a fort, it's mostly about spending quality time together. Those are the moments a child will always remember. I want to be there when he or she takes risks and tries new things. Childhood is a rite of passage, and I want him or her to know that no matter what we're doing, whether it's working hard or playing hard, I'm there for support and encouragement. I want to help them learn to fly, and I'll always be there to catch them if they fall.
What kind of education are you hoping to provide for your child - Private or Public?
All that matters is providing the best education and childhood experience possible. We were both raised by teacher parents. Scott's mom was a public school teacher and Katie's dad was a private school teacher. Which type of school we choose will likely depend on the specific needs of the child and how we feel about the schools our home is assigned to. We will look closely at the public school first, but if the child needs special attention or the public school doesn't offer all of the activities and opportunities we feel are important for a well-rounded and happy education, we will look into private schools next.
How did you come to the decision of adoption?
We turned to adoption after a year and a half of unsuccessful fertility treatments.
What faith will you raise your child?
We were both raised Christian but we will raise our child to appreciate and respect all faiths.
What kind of a relationship do you hope to build with your birthmom through her pregnancy?
This will be such and emotional time for everyone, so we hope the communication between us will be as open and honest as possible. We will respect whatever type of interaction the birthmom wants during the pregnancy. We will be as involved or hands-off as she'd like us to be.
How did you meet?
We met at work about 10 years ago. Our chemistry was undeniable, but our timing over the years was terrible. When one of us was single, the other was in a relationship. Even when our careers took us down separate paths, and Katie moved across the country to New York City, neither of us could let go of that "what if" feeling. About 3 years ago, we reconnected when Katie flew back out to California for a wedding. After a very romantic few months of long phone calls and even longer emails, Scott flew to New York and we had our first kiss under the Christmas tree in Rockefeller Center. A few months later Katie moved back to California and we've been together ever since.
What was your relationship with your parents like?
Katie: Even though my parents divorced when I was young, I had a really close relationship with both of them growing up. They both were very supportive of everything I wanted to do, always encouraging me to try new things. My dad lives on the east coast, but we go back for holidays every other year and he comes out for a visit every summer. He is thoughtful and a great problem solver, so he's the person I call whenever I need advice. My mom lives only an hour away from us, so we see her all the time. She is my biggest cheerleader. We talk on the phone almost every day and she is always there when I need her.

Scott: I had a close relationship with both of my parents growing up. My mom was empathetic and nurturing but had an adventurous spirit. She loved to learn. My dad has a deep sentimental streak and although he can be quiet about it, the incredible love he has for his family is seen in his actions every single day. My mom supported my creative endeavors and my dad taught me to dream big while staying rooted. They both always challenged me to do my best, take risks, and expand my perspective. My mom passed away a few years ago, but my dad lives close by and we are still very close.
What attracted you to each other?
Aside from being physically attracted to each other, we had an ease of communication and a really playful chemistry together from the very beginning. We could laugh and be silly together one minute, and then sit down and have a serious conversation about family and relationships the next minute. We didn't just have a ton of hobbies and interests in common, we had very similar values and dreams for our future. Our timing might have been terrible, but once that worked itself out, everything else just clicked.
Please describe your personalities:
Katie:I can be very sentimental. Family traditions and holidays mean everything to me and I'm a big softy when it comes to the people I love. I have an optimistic spirit, and I'm eternally hopeful, even when things are challenging. I strive to find a healthy balance between work and fun. I am very spontaneous, silly and playful, but when it's time to get things done I'm the first to roll up my sleeves and get organized. I like making to-do lists (crazy, I know!), but I try to get everything done really quickly so I have lots of time for the important things in life. I'm always up for trying new things. I love to be social and to stay active, but I feel most peaceful when I'm spending a lazy day at home with my husband and dogs.

Scott: Strong. Sensitive. Passionate. Loyal. Curious. Creative. I love to learn new things no matter how trivial. I believe in taking measured risks and I've succeeded and failed in doing so. I'm a talker, but when it comes time for action, I'm not afraid to take it. I'm always looking for an excuse to let my inner child out and be a goofball, but I definitely know when it's time to take life seriously. I like being a leader and a mentor to those I work with because I think I have a way of bringing the best out of individuals. I like to be active and I find that being physical helps boost my mood and relieves stress.
What are your hobbies?
Katie: I am working on my second novel, although it is slow going. I also like to journal, and I'm a member of a book club. I take Pilates classes, and Scott and I both belong to a local gym. I've realized lately how much I enjoy cooking, and I've been experimenting with new recipes a lot. In the winter, Scott skis and I snowboard. We also both love to camp in the summer and take lots of hikes with our dogs.

Scott: I love just about anything outdoors; riding horses, camping, hiking, skiing, etc. I love international travel as well as road trips. I trained in Krav Maga for years and was an instructor until a recent knee surgery forced me to slow down. On the nerdier side, I love movie culture and comic books. Katie and I enjoy board games and playing cards. I also write on the side, and have many other creative projects that I'm developing.
When you close your eyes and see yourself holding your precious baby in your arms what are your thoughts regarding the birthmother?
Tears come to my eyes, just imagining holding our baby. The gratitude and love I will have for the woman who gives us this incredible gift is beyond words. I will spend the rest of my life trying to be worthy of the honor of being her child's mother.
How will a child enrich your life?
We've both had some wonderful adventures. We've traveled. We've lived in different cities. We've chased our dreams (sometimes successfully and sometimes not). At this point in our lives family is the most important thing in the world to us. We know that parenthood will be the most challenging and exciting adventure we could ever imagine and we can't wait for that part of our lives to begin.
Why did you each choose the career path you decided on?
Katie: I have always been a writer in some way or another. It was the only thing I liked to do in school and it was the subject that came easiest to me. But when I graduated from college I didn't have any idea what I wanted to do with my life. I worked in advertising for a while, but that wasn't a great fit. Then I got a job working on a documentary film, which led me to working on a Travel Channel show. That experience was amazing, because I got paid to see the world. When I got tired of being away from home so much, I started taking jobs on television shows that didn't involve traveling. And in my free time, I started writing.

Scott: It seems like almost everyone in my family have had manly-man jobs: EMTS, firefighter, hardware store owner, etc. Somehow I missed all that because I was too busy writing stories and drawing cartoons. Growing up in a small town, going to the movies was a big deal and it was a great way to escape for me. My brother and I spent long winters holed up in the house playing Dungeons and Dragons and reading Tolkein, CS Lewis, or any fantasy/SciFi books we could get. In highschool, my friends and I made movies shooting on a VHS camera. They were terrible, of course, but the idea of creating worlds and characters to inhabit them fascinated me. I studied film and TV in college.

We have an extensive database of families that are currently waiting for the opportunity to adopt your precious baby.

CONTACT US TODAY
FOR YOUR FREE
NO OBLIGATION CONSULTATION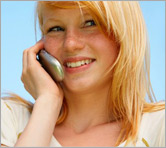 For Your FREE No-Obligation
Consultation1-877-550-3770

REQUEST A FREE ADOPTION INFORMATION KIT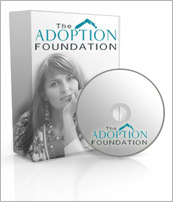 Your information is confidential.
Information will be mailed in an unmarked envelope.
Financial Assistance (as allowed by state law)
Information about our Free Housing for Birthmothers