Mark and Regina
We are one of those couples that dream of family but werenít able to have as many children as we want. We are excited about our decision to grow our family through adoption. Mark and I are very committed to being good and stable parents and have wanted multiple children always. We were married for eight years before we began to try to have children to ensure that our life was stable and we could provide our children a loving and comfortable life.
Describe your childhood:
Gina: I grew up in a small town where everyone knew each other and went to school and church together. It was a great environment and my childhood was very normal. I have an older brother, a younger sister, and parents with a strong marriage. We spent most of our time playing outside, riding bikes or water skiing. My dad was the rock of the family and worked a great deal. I respect him more than I can express. My mother is a sweet, kind lady that cooked three home-cooked meals a day for us. I never realized that was such a wonderful thing until I left for college! My parents taught me that family always comes first and I still believe that deeply.

Mark: When I think of my childhood, I think about being outside, playing baseball and spending time with my family. My family moved a bit more than most and I feel like that really helped me be more understanding and tolerant to those around me. I was fortunate enough to have an older and younger brother which allowed me to learn and share at the same time. Both of my parents worked hard to provide for us but they were always there for us no matter what; it was always family first.
Tell us about your home?
We have a spacious one level home with four bedrooms. The layout is very open and our home has lots of windows and natural light, so it is always bright. We bought this home when our daughter was 3 months old and made it a kidís heaven. It is a nice size home with plenty of room and too many toys. We have a screened porch in back that looks over a pool that we love to use. Our yard is very big and offers plenty of room for playing.
When you have a 3-day weekend, what do you like to do?
Our favorite thing to do on a long weekend is to make the most of being at home. We like to invite people over and cook for everyone. If the weather is warm, we love to hang out by the pool and relax during the day. In the afternoon, we like to fire up the grill and eat outside. We also like to head over to the lake and ride our stand up paddle boards. If the weather is cool, we cook something inside while the kids play. After dinner, we build a fire in the outdoor fireplace and make s'mores. Cool weather is a fun time to ride bikes as well in the park close to our house.
Do you have pets? If so tell us about them?
We have a great dog, named Mr. Utley. He is a cockerpoo, is chocolate brown and weighs around 15 lbs. He has a sweet personality and is great with kids. He loves our daughter very much and loves to sleep at the foot of her bed at night. When we first brought him home, we would not let him sleep with her because we didn't want him to disturb her while he house trained. He would hide under her bed while we tucked her in hoping we wouldn't notice and would close him in there. Now we do let him sleep with her, but every night he still hides under her bed while we tuck her in. It is so cute! We have an aquarium with various fresh water fish as well.
What do you hope to teach your children?
We have several goals that we want to achieve with all of our children. First is to build confidence in the child so that he/she knows they are loved. Next we want to build a safe, secure environment so that our children can freely express their feelings, thoughts, and dreams. We also feel it is important to teach respect for others and an attitude of servanthood by emphasizing the value of serving others and our community. Also, we value education and will provide the best one for our children. Finally, if we adopt a child of a different ethnicity, we want to be sure the child is very educated about his/her culture and has the chance to experience it.
Describe your neighborhood?
Our daughter says we live in the best neighborhood ever and she is right! We live close to a country club with a pool and dining room so we can hop on the golf cart and head over at any time. A ton of kids live around us and play in the neighborhood playground together all of the time. Our homes are close, but we still have a huge yard that is a blast. Our dog runs crazy and loves to bark at the neighbors as they stroll by when taking a walk. We are great friends with two of the families here and our kids play with each other and run from house to house. It is as close to perfect as I can imagine.
What will you tell your child about his/her birthmother?
Our plan to talk with our adopted child about their birthmother will be as honest and open as the birthmom allows with some concrete goals in mind. It is impossible to tell you exactly what we will tell our adopted child, however, we can tell you our goals for our children. The goals in combination with the childís personality will determine the manner we choose to communicate with him/her. Specific goals for our adopted child will revolve around age appropriate honesty about how the child came to be a part of our family with an increased effort to ensure the child feels love, security, and belonging.
It's Daddy's day - what activity do you want to share with your child?
I love to experience a child's curiosity. The wonder and excitement in a child's eye when they see, smell, or feel something new brings me great joy. I would bring him/her to the zoo, fishing, or just a walk through the woods.
What kind of education are you hoping to provide for your child - Private or Public?
Education is extremely important to our family. We will provide the best education possible for our children. Currently, our daughter attends a small, private college preparatory elementary school. We have secured a college fund to allow her to attend the college of her choice. We plan to do that for all children if we are blessed enough to adopt.
How did you come to the decision of adoption?
Mark and I have wanted multiple children always but the process of having children hasnít been easy for us. In the beginning, we suffered multiple miscarriages. We were able to give birth to two daughters. Our oldest daughter, Della, is perfect and is growing up to be the most amazing girl. Our youngest daughter, Elise, was a very sick little girl and was only with us for six months. We tried desperately after that to have children again. After surgery and an attempt at IVF, we suffered another miscarriage. My body was not equipped to handle more and I had a full hysterectomy. Our days of trying to create a child are over, but our hopes and dreams of growing our family are not. This is how we came to the adoption process. The decision to adopt has been a family decision and we are excited to begin the process.
What faith will you raise your child?
Christian
What kind of a relationship do you hope to build with your birthmom through her pregnancy?
We would like to build a relationship that makes everyone involved as comfortable and confident as possible. The decisions surrounding adoption are life changing, thus we want to be sure there are no unanswered questions for the birthmother. Further, we would like to have answers to our questions as it might impact the child we adopt. We are willing to open lines of communication that are beneficial for all.
How did you meet?
We were still in college when we met. We were introduced by mutual friends because Markís roommate was dating a friend of mine. They had told us we were perfect for each other long before we met. Turns out that having good friends that know you pays off! They were right Ė we are perfect for each other!
What was your relationship with your parents like?
Gina:My relationship with my parents was and is very good. My father was the head of the household and I respected him a great deal. He was stern, but wise and I credit my work ethic and strength to him. I miss him daily. My mom is the most Godly and kind woman I know. After my father died, she moved to our hometown to be closer to us. She is a strong survivor and I respect her as well. She is a huge part of our family and is a fabulous grandmother.

Mark: My relationship with my parents was great. My father worked very hard to provide for us in many ways. He supported my decisions and did everything possible to provide me with the tools I needed to make good decisions. I respect him tremendously and I miss him everyday. My mother never wavered from being loving and caring and I am thankful every time I get to spend time with her. My parents were constantly teaching my two brothers and me. Partly, I think, because they were both school teachers, but mostly it was because they felt a deep sense of responsibility to give their children every opportunity to succeed.
What attracted you to each other?
Love at first sight truly applies to us. It's hard to explain how we knew we would be together forever, but we knew. We met through mutual friends on a Saturday in 1997 and have been together ever since. We are perfect compliments for each other. Mark is strong where Gina is weak and vice versa. We have been through the roller coaster of life and been there for each other in both the good and bad times. We love each other and are truly best friends.
Please describe your personalities:
Gina: I'm an independent, strong woman that loves to have fun. I prefer to spend my time with my family and close friends, but can feel very comfortable with large groups too. I have a witty sense of humor and love to learn. I love my family and feel most at ease when we are together. I'm very open-minded and tolerant of other people and other's beliefs. I try to take in all information about situations before making decisions.

Mark: I have an unquenchable thirst for knowledge. I believe that each of us should strive to learn something new every day. I enjoy experiencing things for the first time, whether itís a new sport, a place I've never been, or just something new at the dinner table. I love experiencing those things with Gina and our daughter, and I jump at every chance to do something fun and exciting with them. I love to laugh and make others laugh. I always enjoy being with my family and friends.
What are your hobbies?
Gina: Most of my free time is spent with our daughter, Della, playing and doing things kids like. When I do indulge in hobbies of my own I love to cook, bicycle, and spend time on the water either sailing or on a stand-up paddle board.

Mark: I enjoy spending time with Gina and Della so much that I feel like that has become my favorite hobby. We really do almost everything together! One of my long time hobbies is cycling and I still love riding and exploring the most when I'm with Gina. I enjoy being on the water, whether its fishing, sailing or just relaxing. I like to cook, mostly for my family, and I'm always eager to cook for a crowd.
When you close your eyes and see yourself holding your precious baby in your arms what are your thoughts regarding the birthmother?
Gratitude and sadness. I will be very thankful for the privilege of being chosen to raise her child but I will feel sad for her as well. The circumstances leading to the decision to give a child up for adoption must be heart wrenching.
How will a child enrich your life?
We have large families and love to spend time with them. We have always wanted multiple children, but weren't able to have them. Another child would enrich our lives in so many ways. We have so much love to share and can't wait to give it to another child. Our daughter shares this same type of love for family and can't wait to have a sibling.
Why did you each choose the career path you decided on?
Gina: I grew up in a poor family and neither of my parents graduated high school. They were great parents but I saw how hard they had to work to provide for our family. I knew I wanted more than that for me and my family. I was blessed to be a great student and have great mentors in my life that helped me to work my way through college. I have a natural inclination towards leadership and business skills. I can't say I chose my path as much as my path chose me. I've always worked hard, tried to meet people I admired to learn from them, and treated people fairly. I've always been sought out to come to work for people. I choose the opportunities that work best for my family's needs, not mine.

Mark: I have always been good with my hands and mechanically inclined. I loved math and science as a child so I always knew that I would be some kind of engineer. It wasn't until I began work for a contracting company during college that I realized civil engineering was the best choice for me. This suited me because there are so many unique disciplines within the civil engineering field that I knew I would be constantly challenged.

We have an extensive database of families that are currently waiting for the opportunity to adopt your precious baby.

CONTACT US TODAY
FOR YOUR FREE
NO OBLIGATION CONSULTATION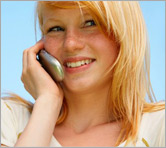 For Your FREE No-Obligation
Consultation1-877-550-3770

REQUEST A FREE ADOPTION INFORMATION KIT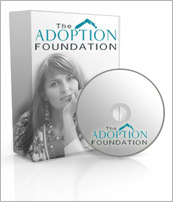 Your information is confidential.
Information will be mailed in an unmarked envelope.
Financial Assistance (as allowed by state law)
Information about our Free Housing for Birthmothers