Nathaniel and Meredith
We understand that this is potentially a very difficult time in your life. We respect and admire you for considering adoption as an option for your baby. The baby that is adopted into our family will be loved and accepted just as if we had personally had it ourselves. If you decide that adoption is the right path for you, we pray that we would be the right parents for your baby.
Describe your childhood:
Meredith: I grew up in Kentucky where we still reside. I am the baby of 3 children, so I was always on the go. I always had a playmate and entertainment from my older siblings. I loved playing outside in our backyard or baseball with my dad. We had family dinners every night. I loved that I had and still have such an amazing support system with my mom, dad, sister and brother.

Nathaniel: I also grew up in the town where we still live. My childhood was great. As an only child I had two amazing parents who were always there for me. Both my mom and dad were very involved in my life growing up and still are. They were always there during sporting events and other events during my childhood. I loved playing outside and growing up around the family farm.
Tell us about your home?
As mentioned above we live in Kentucky where we purchased our dream home a couple years ago. It is a 3 bedroom, 3 bath home with a finished basement. It has a family room and sun room that we love to spend time in. The house sits on a double lot in the corner of a cul-de-sac which makes it great for privacy and safety. We love our large yard and being able to spend time in it or on our deck.
When you have a 3-day weekend, what do you like to do?
One of our favorite activities is going to our family cabin at the lake. It has been in Meredith's family for many years and we hope to pass down the joy we've had there with our little one. Our family has a ski boat, pontoon and jet skis and we enjoy tubing, water skiing or just lounging around on the lake.
Do you have pets? If so tell us about them?
We have 3 dogs (Allie, Lexie and Lady) and 2 cats (Casper and Gizmo). Allie is a bird dog mix, Lexie is a golden retriever/black lab, and Lady is Collie/Shepherd Mix. They enjoy playing ball in the yard and going on walks. Casper is a white flame-point and Gizmo is a black and gray tabby. They are both very friendly and enjoy snuggles and playing with their toys.
What do you hope to teach your children?
We hope that we can teach our child/children love, respect, and caring for others. We feel it's important that a child grow up in a supportive and nurturing environment so that one day when they are grown they can reflect on the morals we have taught them as parents and they can then pass them on to their own children.
Describe your neighborhood?
We live in quiet and very safe neighborhood with many growing families close to our age with children that live close by. Our neighbors are very friendly and watch over us and our house when we are away. Our neighborhood is very pretty with mature trees and sits adjacent to a lake. There are also several parks nearby.
What will you tell your child about his/her birthmother?
This depends a lot on the birth mother and honoring her wishes. We are open to many different things. We believe it's important that our child knows about his/her birth mother and the sacrifices she has made for them. We are open to having a relationship with the birth mother if she chooses, but understand if that's not her desire.
It's Daddy's day - what activity do you want to share with your child?
I would love to share my love for the outdoors, whether it be playing in our yard, at the lake, or hunting/camping on the farm. I feel a child that grows up in nature has a better appreciation for the world in which we live. And spending time with my child is by far the greatest gift I could receive.
What kind of education are you hoping to provide for your child - Private or Public?
We hope to send our child/children to schools in the same public school district that we both attended. We both got a great education and loved the small family atmosphere that it created. The elementary, middle and high school are all located downtown and have a lot of history and tradition associated with them.
How did you come to the decision of adoption?
We always wanted to adopt. We planned to have biological children first and then adopt, but after an ectopic pregnancy, losing both fallopian tubes and several failed IVF attempts, we decided that God was leading us to adopt a child into our family.
What faith will you raise your child?
Christian.
What kind of a relationship do you hope to build with your birthmom through her pregnancy?
We want the birth mom to feel comfortable with us and rest assured that she is placing her child in the most loving home that there is. We hope to get to know her and build a bond with her so that she will know what kind of life her child will live.
How did you meet?
We first met in high school, then reconnected after college.
What was your relationship with your parents like?
Meredith: My relationship with my parents has always been close. I am a Daddy's girl, but I don't know what I would do without my mom. I love the time that I get to spend with them together and one-on-one.

Nathaniel: As an only child I had one the best relationships with my parents and still do. They are very supportive of me and I know they will be of our child as well.
What attracted you to each other?
Our sense of humor, and our personalities clicked. We both had very loving and supportive families who share very similar backgrounds.
Please describe your personalities:
Meredith: I am shy at first, but once you get to know me I come out of my shell. I love to laugh and just enjoy life to the fullest.

Nathaniel: I have been told that I have a great sense of humor. I feel like I am a "go-getter" and am confident, however I try to stay humble and to my roots.
What are your hobbies?
Meredith: I enjoy baking, crafting and playing piano. I love hiking with my husband and cuddling on the couch watching movies.

Nathaniel: I love to hunt and fish and be outside. I even enjoy yard work and gardening! I also play guitar and enjoy quiet evenings and family time.
When you close your eyes and see yourself holding your precious baby in your arms what are your thoughts regarding the birthmother?
I am so thankful for her for allowing me to be able to fulfill my dream of having a family and raising this precious child.
How will a child enrich your life?
A child is everything we have always wanted and it will complete our family. We are excited to raise our child and make memories with them that will last a lifetime.
Why did you each choose the career path you decided on?
Meredith: I have always loved baking. As a child I remember baking in the kitchen with my mother. As I grew up I knew that I had a desire to continue this passion. I went to culinary school and graduated as a pastry chef. I currently work for a catering company here in town as a sous chef/event planner. I love that I get to experience something new every day.

Nathaniel: Both my father and mother were in the medical profession. My mother was a nurse and my father a firefighter/EMT. I grew up around this and some of my favorite memories were visiting the fire station. I went to college and studied emergency medical services. I am currently a paramedic and love my job. It is something that has been in me forever. I could not imagine doing anything else. I love helping other people.

We have an extensive database of families that are currently waiting for the opportunity to adopt your precious baby.

CONTACT US TODAY
FOR YOUR FREE
NO OBLIGATION CONSULTATION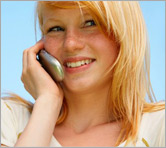 For Your FREE No-Obligation
Consultation1-877-550-3770

REQUEST A FREE ADOPTION INFORMATION KIT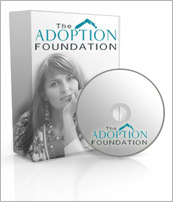 Your information is confidential.
Information will be mailed in an unmarked envelope.
Financial Assistance (as allowed by state law)
Information about our Free Housing for Birthmothers