Charles and Ellen
Thank you for taking the time to learn about us. We sincerely respect and appreciate the very courageous choice you are making in placing your baby for adoption. We can promise you that in our family, your baby would be deeply loved, supported and encouraged throughout life. We are very excited about starting a family, as it has been our hope for many years to share our lives and love with a child!
Describe your childhood:
Ellen: Growing up, Ellen enjoyed school, lots of activities and her family and friends. She was very active, playing soccer, tennis, softball and other sports in school and loved getting together with her friends. She also played the piano for several years and enjoyed reading, artwork and volunteering. Her family was close - they had family dinners together every night and enjoyed fun summer vacations on Cape Cod.

Charles: Charles grew up in a Midwestern town in Illinois, spending a lot of time with family and friends. His neighborhood was full of families and the nearby wooded area offered lots of opportunities for kids to explore! Charles had fun with neighborhood sports, bike riding, swim team and tennis. He also enjoyed school and kept busy with classes, sports, clubs, and summer jobs when he was older.
Tell us about your home?
We have a very comfortable three-bedroom, single family house overlooking the bay with plenty of room to start a family. We are lucky to have a large deck with great views of the water and space to enjoy the outdoors and California weather.
When you have a 3-day weekend, what do you like to do?
On a three day weekend, we sometimes enjoy taking a nearby trip to one of the beautiful spots in Northern California like Napa Valley. On weekends we are at home, we love playing tennis together, going for hikes by the ocean, reading, bike riding and cooking great meals together for friends and family.
Do you have pets? If so tell us about them?
We do not have any of our own, but enjoy playing with our friends' pets when we are at their houses!
What do you hope to teach your children?
Our families provided us the opportunity to explore many different interests and choose our own path through life, and we look forward to doing the same for a child. Weíve also developed values that we would hope to share, including treating others with kindness and respect, acting with honesty and integrity and becoming positive members of a community. Most importantly, we will provide unconditional love and the support a child needs to grow and thrive throughout life.
Describe your neighborhood?
Our neighborhood is very friendly, with a number of families with children living nearby. Our neighbors are often out walking along the tree lined streets. Several excellent schools, our church and three different parks with playgrounds are within walking distance of our house. Living in our city offers an incredible number of things to do and experience, including the Zoo, the Discovery Museum for Children, the beach and more local parks than we can count!
What will you tell your child about his/her birthmother?
We will tell our child that their birthmother loved them a tremendous amount and felt at that time in her life, adoption was the best path for her baby. We will emphasize her strength and courage and will make sure her baby knows how much she loves him or her.
It's Daddy's day - what activity do you want to share with your child?
When our child is younger, I will look forward to spending time together reading, playing in the outdoors on a sunny day and simply sharing time together. As he or she gets older, I will look forward to introducing our child to a wide variety of sports and activities, especially swimming and bike riding, and helping them to build the confidence to try new things.
What kind of education are you hoping to provide for your child - Private or Public?
Education is very important to both of us and we will provide the best possible education throughout life for your baby, from excellent nursery schools to a great college experience. We have many great public and private schools nearby and would be able to choose either a private or public school depending on what was best suited to our child. We feel fortunate that when we start our family, Ellen will be able to spend most of her time at home with a little one.
How did you come to the decision of adoption?
We tried for several years to have children, including two years of fertility treatments, but that path did not work out for us. We are now both very excited about building our family through adoption! We love children and have wanted to be parents for a long time. We also believe that we can provide a safe, loving, comfortable and happy home for a child.
What faith will you raise your child?
We plan to raise our child in the Christian faith. Ellen is Episcopalian, Charles is Catholic and we attend services together. We are both respectful of each otherís faith and appreciate the many values they share.
What kind of a relationship do you hope to build with your birthmom through her pregnancy?
We would like to build a supportive relationship and would look forward to communicating in whatever way feels most comfortable to her during her pregnancy. We are flexible in the communications we have and are open to her preferences.
How did you meet?
We were introduced through mutual friends, had fun dating and developing a strong relationship over two years. We quickly learned we had many shared interests -- tennis, hiking, traveling, spending time with friends, cooking -- and that we really enjoyed spending time together. We got married surrounded by our friends and family on a sunny fall weekend in San Francisco.
What was your relationship with your parents like?
Ellen: I have always felt my parents were a very strong foundation of love and support in my life, as they were happily married and really enjoyed raising my sisters and me. Our relationship was very positive, as they created many opportunities for me to explore my own interests while providing a loving home base. My dad and I always had a very special relationship and while he passed away a few years ago, his spirit and encouragement are still a strong influence in my life. My mom is quite active and we are very close -- I talk to her frequently to keep up on the myriad of activities she is involved in!

Charles: I have always been close to my parents, partly as the oldest of three children and partly by shared interests and points of view. I admired and respected both of my parents growing up, genuinely enjoy their company and continue to be close to them to this day. My parents remain healthy, active and important parts of our lives and we are fortunate to see them often.


What attracted you to each other?
Ellen: Charles has a warm personality and is very comfortable to be around. I love his kindness, generosity, sense of humor and positive outlook on life!

Charles: Ellen is full of positive energy, love, enthusiasm, and has a wonderful spirit for life. I love her sense of adventure, intelligence, many talents, honesty, and commitment to family and friends.
Please describe your personalities:
Ellen: My personality is enthusiastic, positive, outgoing and high energy. I love to be around others and have a lot of friends. Iím very curious and interested in a broad range of topics. Iím quite active and enjoy many things (tennis, hiking, reading, cooking, photography, art, volunteering) and Iím very responsible/conscientious. I always try to be respectful of others and am very loving with friends and family.

Charles: I'm a down to earth person who values family and friends, takes a positive view of life and really enjoys engaging with others as well as quiet down time. I relate well to many different types of people and value diverse experiences and points of view. I have a good sense of humor and genuinely enjoy a wide range of activities from college football games to cultural events to traveling to new places to time outdoors.
What are your hobbies?
Ellen: I enjoy playing tennis, hiking, bike riding, volunteering, cooking and traveling. I'm involved in a photography group at our local art museum, which offers fun opportunities to go see photo exhibitions or visit various artistsí studios. I also love to spend time with my friends, over coffee or on hikes both in and out of the city!

Charles: I enjoy hiking, tennis, swimming, bike riding, and traveling. I'm an avid reader and especially enjoy architecture and the many beautiful buildings and public spaces in our city. I studied and worked in Europe and enjoy meeting people from all over. I also love cheering on our local college football team with Ellen and enjoy the occasional San Francisco Giants game.

As a couple, we are often hiking, bike riding, reading and playing tennis together. We enjoy cooking great meals and having friends over. We also love visiting with our families and take the opportunity every chance we get.

When you close your eyes and see yourself holding your precious baby in your arms what are your thoughts regarding the birthmother?
I will feel the deepest gratitude to our birthmother for helping us build our family. I will admire her strength and courage and she will always have a special place in our hearts.
How will a child enrich your life?
We are so excited to welcome a child into our lives! We know raising a child will bring us a lot of joy and feel that we can provide a loving, supportive and encouraging environment throughout life. We look forward to introducing a child to our family and friends, helping him or her grow and develop into their own person and maintaining a close knit family throughout life.
Why did you each choose the career path you decided on?
Ellen: I have always had an interest in health care, as I've liked the aspect of helping people live healthier lives. I am also appreciative that I've been able to find a good balance of working while maintaining a strong focus on our family, friends and outside activities. We are fortunate that when we start our family, I will be able to spend most of my time at home with a little one!

Charles: I was drawn to business and professional pursuits at a young age as I grew up with a very entrepreneurial father. Through my own career, I have enjoyed interesting and challenging management roles working in the technology and real estate fields at both small and large organizations. I have been lucky to have always had interesting and diverse co-workers and the opportunity to keep developing new skills and experiences at each step of my career.

We have an extensive database of families that are currently waiting for the opportunity to adopt your precious baby.

CONTACT US TODAY
FOR YOUR FREE
NO OBLIGATION CONSULTATION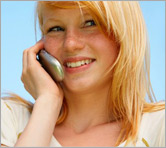 For Your FREE No-Obligation
Consultation1-877-550-3770

REQUEST A FREE ADOPTION INFORMATION KIT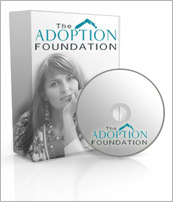 Your information is confidential.
Information will be mailed in an unmarked envelope.
Financial Assistance (as allowed by state law)
Information about our Free Housing for Birthmothers