Jason and Holly
The greatest gift you can give is life itself. The decision to choose adoption for your baby is probably the hardest decision you will ever have to make. If you choose us, we will appreciate the beautiful gift of your child and want you to know he or she will be loved and cared for forever.
Describe your childhood:
Holly: My family did a lot of traveling when my sister and I were younger. My parents supported me and provided structure with discipline. I was involved with athletics, softball and swimming. Family traditions were a big part of growing up, including going to church regularly.

Jason: I grew up with loving and caring adoptive parents who raised me with good morals. I was very active in athletics which produced life-long friends. I have lots of fond memories with extended family members. I was encouraged to do well academically since education was very important because my father was a school teacher.
Tell us about your home?
Our home is a ranch-style house with three bedrooms and two full baths. It located on a .30 acre lot. We have a fully finish basement that includes a family room and exercise room. Since moving into this house five years ago, we have made major upgrades such as a new roof, siding, insulation, new heating and air conditioning, deck, and fenced-in backyard.
When you have a 3-day weekend, what do you like to do?
When we have the opportunity of spending a three day weekend together, we enjoy doing as many of the activities in the local area that we are blessed to have around us. Some of these actives would include going to dinner, the movies, the beach, sporting events, as well as spending extra time with our four loving dogs.
Do you have pets? If so tell us about them?
We currently have four loving dogs in our life. Our oldest is a black lab named Shadow, the second is a black lab mix named Ivy, third we have a yellow lab named Sampson and finally our forth is a husky mix named Lexus. All four of these dogs are great with children, they really enjoy it when we bring our niece and nephew over to play with them.
What do you hope to teach your children?
First and foremost the most important part is to raise our child/children with good morals. Family values are extremely important to us and we would like to raise our children with the same values.
Describe your neighborhood?
Our home is located in the suburbs about 15 minutes away from a major city. This allows us the opportunity to go to the city beaches, amusement park, professional sports arenas, shopping centers, zoo, as well as many other family-oriented activities. Our house is located in a quiet neighborhood which is suited well to raise a family in. Our current backyard is a farmer's cornfield and woods which allows us to observe lots of beauty as we see families of deer and turkey regularly in the mornings. There are many children currently living in this neighborhood which proves this is a great place to raise a family.
What will you tell your child about his/her birthmother?
Undecided - we will discuss with our birthmother.
It's Daddy's day - what activity do you want to share with your child?
The perfect Daddy's day would be having the opportunity to spend the day with all of his family. This day would be a full day of activities that all family members can enjoy followed by a wonderful steak cooked on the grill. Some examples of this would include a day at the beach, a day at the zoo, or a fun filled day at any local sporting event. As the day winds down, we would return home and enjoy a nice ice cream cake desert.
What kind of education are you hoping to provide for your child - Private or Public?
Public school would be our choice of education to raise our child. We believe that our local school district provides a very good education. We also like the fact that there are many extracurricular activities available in the local school district. We believe that children should engage in extracurricular activities to allow them to meet new friends and learn to be able to play well with others.
How did you come to the decision of adoption?
We have always had a great desire to have children. Our first goal was to have two children of our own and then adopt one or two children. Jason has always had the desire to adopt one or two children since he was adopted himself. Jason wants to give an adopted child the same great opportunities that his adoptive parents gave him. Jason has always been proud of the fact that he was adopted and thanked his adoptive parents for giving him a very blessed live. Many years ago Jason found out that he was unable to have children himself. At this point we decided to adopt one or two children to raise together.
What faith will you raise your child?
Presbyterian
What kind of a relationship do you hope to build with your birthmom through her pregnancy?
We hope that we will be able to create a close bond with the birthmother of our child. We feel that this will give us an opportunity to be a valuable support system for the birthmother. We understand that there is a potential that the birthmother might not have much of a support system of her own, and this is where we would like to help fill that void. We also understand there is a chance that the birthmother might not want to include us into her support system. If she does not want to include us into her support system then we will respect her decision as well.
How did you meet?
Jason and Holly's mom (Kathy) bowled together in a league many years ago. At the end of the bowling year they had a bowling banquet that Kathy invited Holly to attend. Throughout the banquet event we had an opportunity to have a conversation and make each other laugh. We both enjoyed each other's company and had a great time. The following year Holly joined the bowling league and became a team mate on Jason's team. It was shortly after this event that we started to date and we never looked back.
What was your relationship with your parents like?
Holly: My relationship with my parents was a very good relationship. They always respected the decisions I made and were always there to support me. Since it was only my parents and sister while I was growing up, we were always there for each other. Since we did not have a lot of family nearby, we had a great, open communication process between us.

Jason: I had a wonderful relationship with both of my parents. My dad believed in the power of education and encouraged me to do well in school. My father believed in family values and taught me the difference between right and wrong. This has helped me become the man that I am today. My mother was very nurturing and was always there when I needed her. My mother, who was a fantastic cook, taught me how to cook and bake properly. I am very thankful for this because I enjoy making large dinners when bringing family members together.
What attracted you to each other?
I was attracted to Jason's personality and smile. He always found a way to make me laugh and have a good time. Jason always enjoyed the fact that I was able to stay engaged during our conversations. Jason enjoyed my laugh and enjoyed the fact that my immediate family was fun and outgoing.


Please describe your personalities:
Holly: I have always been told that I am a fun loving, caring individual who is also a good listener and always there for my friends and family.

Jason: Throughout my life I have been told that I am a great listener and have been someone that many people seek advice from. I have been told that I am a natural leader. I have always been nominated to lead many sports activities. This has helped me in my career path as I have quickly moved into management positions in different companies.
What are your hobbies?
Holly: reading (during the winter in front of the fireplace), playing games; solitaire, word search, baking, swimming, cross stitching

Together: bowling, bike riding, walking our dogs, watching movies, cooking, walking on the beach, and babysitting our niece and nephew.

Jason: golfing, darts, softball, fantasy sports, skiing, and on-line gaming.



When you close your eyes and see yourself holding your precious baby in your arms what are your thoughts regarding the birthmother?
I am very thankful that the birthmother chose us to raise her child. I hope that she knows that we are taking care of her child and she can follow her dreams.
How will a child enrich your life?
We have always had a strong desire to have children. Over the years we have enjoyed helping friends and family by babysitting their children. There is nothing more rewarding than spending time with a child and helping them grow as a person. When we have the opportunity to have our own child and raise them to become a successful adult with good family values this will complete our journey in life.
Why did you each choose the career path you decided on?
Holly: When I was younger I always enjoyed the computer and talking on the phone. So when I was preparing to go to college this made my decision to be a secretary/administrative assistant an easy one. To this day I still enjoy working on the computer and talking on the phone and assisting everyone in the office.

Jason: As stated before, many people have always picked me to be a leader on all of the sports teams I played on. It has shown over the years that I am a natural leader and able to both teach and coach many individuals. Every job that I worked at I was promoted to leadership positions from the age of 19 until now. This actually made me change my career path in college and I changed my major to business management. I have always been a hard worker and take pride in my success at my jobs.

We have an extensive database of families that are currently waiting for the opportunity to adopt your precious baby.

CONTACT US TODAY
FOR YOUR FREE
NO OBLIGATION CONSULTATION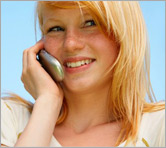 For Your FREE No-Obligation
Consultation1-877-550-3770

REQUEST A FREE ADOPTION INFORMATION KIT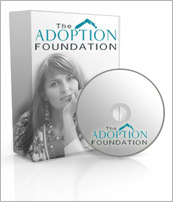 Your information is confidential.
Information will be mailed in an unmarked envelope.
Financial Assistance (as allowed by state law)
Information about our Free Housing for Birthmothers