James and Diana
We live a beautiful life but are missing the joys of being parents. We look forward to the excitement, joy and energy that only a child brings into a home. The sound of laughter and the constant chatter. The bight look on their face when the Tooth Fairy comes or getting up early on Christmas morning after Santa has come. Wiping away the tears from endless boo-boo's or broken hearts when they are older.
Describe your childhood:
Diana: I was in foster care until the age of 8 and then I joined my "forever family". My adoptive parents had 3 biological children and we were all treated equally and fairly. I grew up in a loving home, full of support and encouragement. My mom and dad provided piano lessons, voice lessons, and sent me to Europe for a month with a national choir when I was 16 years old. I was in National Jr. Honor Society in junior high and made good grades throughout school. I had an amazing happy childhood full of wonderful memories. My parents are exceptional people whom I love dearly!

Jimmy: My dad was in the Air Force, so during my childhood, I traveled or relocated many times. My mom stayed home with my older sister, Beth and me until I was twelve years old. I played baseball for two years and enjoyed watching sports with my dad. He also taught me the game of golf. I enjoyed playing in the snow in Canada and Nebraska, and loved riding our family snow mobiles. My mom and dad provided everything we needed and most of what we wanted. I had a great childhood, even though time was spent recovering from surgeries due to my having been born with a cleft palate.
Tell us about your home?
We live in a small, 3 bedroom home in an amazing neighborhood. We have an open floor plan that makes our living space seem endless. Our living room and kitchen are completely open and we have high ceilings. The bedrooms are larger than standard bedrooms and each has a small walk-in closet. The master bedroom is spacious. We have wood blinds on all our windows. The floors are decorative tile or carpet. Our backyard is small, but large enough to have a trampoline, swing set, sandbox and water table.
When you have a 3-day weekend, what do you like to do?
Whenever we have a 3-day weekend we go to the beach. It's the most beautiful, calm, peaceful place on Earth!! During the warmer months, we camp right on the beach, and when the weather is not cooperative we stay in a hotel. On most trips we spend many hours on the beach playing in the water, building sand castles, collecting sea shells, or just relaxing and listening to the waves crash against the shore. Sometimes James will go on a deep sea fishing trip, or we'll enjoy the tourist town nearby and spend the day shopping or boating in the bay.
Do you have pets? If so tell us about them?
We do not have any pets.
What do you hope to teach your children?
The most important thing we will teach our child/children is to love God and the person of Jesus Christ. That it is in HIM that we move, live, and have our being. We will teach our children to love and respect others, to be honest and have integrity, to finish what they start, do their best, and never give up! We will also teach them to work hard and have pride in whatever they do.
Describe your neighborhood?
Our neighborhood is quiet and peaceful. The night I came out to see this house, I noticed how quiet it was. It is near a very large city, but far enough away that it is quiet and serene. It has a country feel, but it's a suburb of a very large city. There is a neighborhood park and large outdoor pool right around the corner from our home. The best thing about our neighborhood is how safe we feel. We could walk around the neighborhood in the middle of the night and have no fear. The streets are very nicely landscaped.
What will you tell your child about his/her birthmother?
That really depends on how much she wants us to tell. We would like to tell our child all about his/her birth mother. Her likes and dislikes, where she was born, grew up, things she likes to do, her interests, etc. As an adopted child I always wanted to know about my birth parents. We know our child will too!! It's VERY important! We will always tell our child that his/her birth mother made a very difficult decision in the best interest of her child to give him/her to us and that we are so honored to have the privilege of being his/her mom and dad.
It's Daddy's day - what activity do you want to share with your child?
I would enjoy taking my child to a sports event. We would go to a baseball, basketball, or football game. While watching the game, we would have the all American meal; hot dogs, nachos, popcorn, and soda. I would explain what is going on during the game and share my love of sports with him/her.
What kind of education are you hoping to provide for your child - Private or Public?
We hope to provide private Christian education for our child/children.
How did you come to the decision of adoption?
We came to the decision to adopt because we married late in life and were not able to give birth naturally. We have had foster children in and out of our home for 4 years and have not had the opportunity to adopt any of them. The constant revolving door is very difficult. We decided to private adopt because we desire to have a family with children.
What faith will you raise your child?
We will raise our child in a non-denominational Christian church. We want our child/children to have a personal relationship with Jesus Christ. We are not concerned about denominations or traditions. Our desire is for him/her to know a loving Heavenly Father and Jesus who gave His life in place of ours, and to understand that the Word of God, the Bible, is truth!
What kind of a relationship do you hope to build with your birthmom through her pregnancy?
We would like to get to know our birth mom. We want to be able to share things with our baby when he/she grows up, about his/her birth mom, like where she was born, her name, favorite things, etc. I think it's important to know where you come from, and why you are the way you are.
How did you meet?
We met on a dating website. Our first date was at a local Mexican restaurant. We met in November 2008 and were married in January 2010.
What was your relationship with your parents like?
Diana: I had a very close relationship with my dad growing up. I was definitely Daddy's little girl! My mom and I became very close after I grew up. She passed away several years ago, and I miss her so! I can still go to my dad for any advice. He is the most positive, loving, encouraging man I know. My mom was so filled with Godly wisdom. She had this quiet assurance about her. She was the kind of person who had no enemies and was loved by everyone who knew her! My family is a very close-knit loving family. Affection was a daily occurrence. I am truly blessed to have been adopted by my mom and dad!

Jimmy: My parents and I had/have a very loving relationship. I spent more time with my mom. She was very loving, and was attentive to my needs. We were very close. My dad worked, but when he was home we spent time doing yard work, and built a barn in our backyard. He taught me how to work and be responsible. My mom passed away eighteen years ago, and there is not a day that goes by that I don't miss her. My dad is still an important part of my life and I am so thankful for him.
What attracted you to each other?
I was attracted to Diana because she's very loving. I felt that we have good chemistry and similar beliefs about politics and religion. We just clicked. Diana is a very giving person, and is an exceptional cook. The values that Diana has are similar to what my mother had. God is first, then family, then others, then herself.

I was attracted to James for so many reasons!! His quiet calm demeanor had this calming affect on me. He doesn't get "riled-up" about anything and he can calm me down when I'm upset. James is a devoted family man. He loves his dad, sister and her family and would do anything for them. He is very dedicated and loyal, and I saw that right from the start. He is also caring and giving. He will go out of his way and bend over backwards to help someone. He loves me and does anything for me! He'd fly to the moon and bring me back a slice of cheese, if I asked for it! He's a hard worker and a great provider for our family. God knew just what I needed when He brought James into my life!
Please describe your personalities:
Diana: I am an outgoing, happy person. I am loving, caring, giving, and kind. I try to live my life according to the Bible. I was raised in the church and I believe I am who I am as a result of what I was taught. I do get upset, however I don't hold grudges and I forgive quickly and have learned to "Let it Go." Life is just too short!

Jimmy: I am a quiet, shy person. It takes me a while to get to know someone. I am slow to anger, and have a quiet temperament. I am helpful and would do anything for friends and family.
What are your hobbies?
Diana: My favorite things are water sports and water activities. If I had a choice to do something, it would ALWAYS involve hot weather, blue skies, and water: beach, lake, river, water park, or the pool!! I also enjoy photography. I love taking pictures and capturing special moments. I also like to do scrap booking.

Jimmy: My hobbies are deep sea fishing, golfing, and watching sports. I enjoy coaching little league. I also like learning to operate computers.

Hobbies that we enjoy together are; trips to the beach, camping, and going to amusement parks.

When you close your eyes and see yourself holding your precious baby in your arms what are your thoughts regarding the birthmother?
Thank you so much for this incredible blessing, and for trusting us with the most priceless gift! THANK YOU!
How will a child enrich your life?
A child will enrich our lives by providing excitement, joy, and energy that only a child can bring into a home! We will enjoy the sound of laughter and constant chatter. The bright excited faces when the tooth fairy comes or early Christmas morning after Santa has come!! The tears from endless boo-boo's, or broken hearts. We will enjoy watching our child take his/her first step, start kindergarten, lose that first tooth, learn to ride a bike. Having a child is a huge responsibility and endless joy.
Why did you each choose the career path you decided on?
Diana: I have always loved children. I chose to go into teaching because I love children and always loved school. I had amazing teachers growing up who were my heroes. I knew when I was in 4th grade that I wanted to be a teacher!! My love for children was my driving force, and I wanted to one day have children of my own and desired to be home with them on holidays and summers.

Jimmy: I started working as a shop helper, and worked my way up, learning different tasks. I learned to operate different machinery, and eventually became a CNC machinist. That is my current profession. However at this time, I am working towards getting my IT degree, and will be going into the IT security field.

We have an extensive database of families that are currently waiting for the opportunity to adopt your precious baby.

CONTACT US TODAY
FOR YOUR FREE
NO OBLIGATION CONSULTATION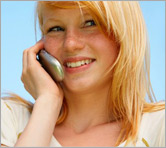 For Your FREE No-Obligation
Consultation1-877-550-3770

REQUEST A FREE ADOPTION INFORMATION KIT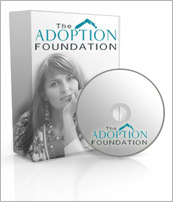 Your information is confidential.
Information will be mailed in an unmarked envelope.
Financial Assistance (as allowed by state law)
Information about our Free Housing for Birthmothers