David and Shelley
We look forward to a new life to share in our family. This precious new arrival will be loved by many. Our commitment to you is unconditional love and support of this child. We will raise our child with love, patience and understanding.
Describe your childhood:
Shelley: My childhood was idyllic. I grew up in the same small town as Dave. I could not have chosen better parents. My parents were fun and positive people who gave me unconditional love. I have an older brother and we were as close as could be growing up and we never fought. We adored each other and still do. I was a ballet dancer and my brother played football. My dad was the football coach, and my mom coached the cheerleaders. Our family was always active and involved in our small town. My mother still lives in the same house and my dad passed away. I was always a happy, cheerful and even-tempered child. I loved to play outside with snails and worms. I grew up surrounded by boys, friends and family. I always held my own playing football or whatever they were up to! I was a ballerina-tomboy.

Dave: I had a great childhood, and have fond memories of growing up in a small town, constantly playing sports and spending time with my family: mom, dad and sister. Childhood holidays are especially memorable, and the best times were spent with grandparents, aunts, uncles and cousins all over California. I learned as a child that the family unit is to be cherished. As a child, I was very active always doing something outside and when I was old enough I mowed lawns and did yard work for neighbors. In high school, a college preparatory school, it was all about athletics (soccer, baseball, track) and education.
Tell us about your home?
We live in Southern California. Our home is at the end of a cul-de-sac and has 4 bedrooms, 3 baths and an office. We have a pool, Jacuzzi and small putting green in our back yard. Our home is spacious and recently remodeled and most importantly, very kid-friendly. Our house is the gathering place for the kids on the street. Our living room usually has some version of a fort built in it.
When you have a 3-day weekend, what do you like to do?
We are an active and adventurous family. We try to have fun and learn things on our adventures. Some exciting things we've done include river rafting, zip lining, swimming with dolphins, feeding giraffes, skiing, snorkeling, kayaking and riding our dirt bikes. We have a toy-hauler trailer and have been camping since before we had kids. Several times a year we join friends and go to the desert to ride and get dirty. All the kids, boys or girls, ride and are taught safety from day one. Some of our best family memories are from our camping trips.
Do you have pets? If so tell us about them?
We love our pets. We have 2 cats - Polly and Shadow - and dog Cooper. Cooper is a 3-year-old Boxer/Lab mix, loves people and thinks he is one of the kids. He loves car rides, hanging out the window and smiling at other cars. His trainer says he is smart and stubborn! Our cats are older and enjoy a relaxed indoor life. One of our cats, Polly, has 23 toes! All our pets are rescued and adopted.
What do you hope to teach your children?
Integrity and kindness are important lessons in our family. We teach our children to believe in God, to be kind and understanding to others and above all - always tell the truth. We also believe in self respect and being true to yourself are valuable. Whatever our kids may be in life, we are understanding and compassionate towards them. It is important to be yourself, no matter who or what that is. We are here to guide our children, not change them.
Describe your neighborhood?
We have lemonade stands with the neighbor kids and lots of tag and hide and seek on our street. There is a park at the opposite end of our street with slide, swings, basketball and volleyball courts, pool and BBQ etc. The park is always full of families and activity. Our community is very safe and has been voted a top 10 community to raise kids in.
What will you tell your child about his/her birthmother?
Well, that is somewhat unknown at this point. Of course there will be honesty and there will also be discretion. We are hopeful that the birthmother is in a positive situation, and we will take into consideration her wishes. The important message is that the child know that his/her birthmother loved them and still loves them to no end, and as adoptive parents since birth, our love is equally strong and enduring.
It's Daddy's day - what activity do you want to share with your child?
As a baby and toddler I expect there will be many many days spent at the park down the street and hikes, lots of hikes! Children should be outside, and I am that kind of dad. I have warm-hearted memories of going on adventure hikes with our sons, and depending what would happen on the hike or what we would see, then we would name that trail. There is snake mountain, the swamp, bb-ball mountain, tarantula trail and frog pond for example. I cant wait to it all over again!
What kind of education are you hoping to provide for your child - Private or Public?
Education is important to our family. We will work with your child and supervise schoolwork. I am very involved in our top rated K-8 school. I have been a PTA chairperson and volunteer every year in the classroom. Kids love seeing their parents on campus and it is great to get to know the teachers and friends. Your child will have every opportunity for a high quality education. My oldest is attending a private high school with honors and we will ensure our children will attend college if that is their dream. It is our job to guide our children to become the best version of them, whoever they may be.
How did you come to the decision of adoption?
Shelley is the daughter of an adopted woman. We are on the journey of adoption for many reasons, the main reason is love. We are parents of two boys John (14) and Brady (10), they are the light of our life. We love being parents and our family is our first priority, always. If it's not family oriented, it's not for us. After the past few years struggling to have another baby, we knew our adoption moment had arrived. We feel as though God has placed us here at this moment for a reason, perhaps that is true for you as well
What faith will you raise your child?
Catholic
What kind of a relationship do you hope to build with your birthmom through her pregnancy?
We are hopeful of the possibility of a respectful friendship, or something more than a friendship but quite honestly we don't know what to expect. It is certainly possible that the birthmother's situation could impact the type of relationship that is available to create and maintain. We are going into the relationship-building phase with the birth mother with an open mind and heart.
How did you meet?
We met when we were teenagers. I was 17 and Dave was 19. I had just graduated high school and Dave was in college, on summer break. His family had moved up the street from mine a few years before. He was the boy next door, cliché, right? It was as if lightning had struck when I first saw him, and I told my friend that I would marry him someday, before I had ever spoken to him. We have been together ever since.
What was your relationship with your parents like?
Shelley: My parents are the best people I know. My father passed away years ago and I miss him everyday. He was the hardest working man and did everything to take care of us. He was strict but very loving with a great sense of humor. I always knew I was safe and loved. My mother is my best friend and an amazing person. She is the kindest woman and most non-judgmental person. She was girl scout leader, cheerleader coach, PTA volunteer etc. She is accepting and kind-hearted, she is funny and energetic. She is the rock of our family and I hope to be like her in some small way.

Dave: My parents were (and are) loving and supportive all my life. In many ways we were a typical family of four, and both my parents worked. They always emphasized the importance of hard work, always telling the truth and finishing what you start. As a child, my mother was very active in my sports life, and she regularly attended baseball and soccer games, track and cross country meets and would practice with me playing catch 100's if not 1000's of times. It seemed like she was always there and forever supportive.
What attracted you to each other?
Shelley: Dave is my soul mate and best friend. I first fell in love with his blue eyes and energy for life. He made me laugh from the moment we met and he still does every day. Our senses of humor are the same and laughter is very important to me, I love to laugh. Dave is also a very positive and supportive partner.

Dave: We met as teenagers and we've been together ever since. Back then, being happy and kind and funny and beautiful were the traits I fell for at first. Now I know she is smart, hardworking, dedicated, responsible and selfless. She is the best mom I know, the best person I know and my best friend.
Please describe your personalities:
Shelley is the type of person that brings out the best in our family, and she cherishes her role as mother. Beside her humor, my favorite trait is that she is adventurous, energetic, fit and loves to travel. She believes in the value and lessons learned by undertaking various experiences and challenges in life. She is totally 'plugged-in' to the community and our children's education.

Dave is a responsible, hard working and loving husband and father. He is also athletic, playful, adventurous and funny. He has great friends all his life and the same job over 24 years. He has an engaging personality, and does not shy away from meeting new people or doing new things.
What are your hobbies?
Shelley: We are an active family who likes to do anything as long as we are together. Hiking our neighborhood trails, riding bikes, camping in our trailer are all things we enjoy as a family. My personal hobbies are seeing movies, cooking, and doing home improvements. I love to paint and patch and upgrade our home.

Dave: Camping, hiking fishing, riding my dirt bike, working out and coaching soccer are my favorite hobbies. Anything together with Shelley is better. She enjoys my hobbies and vice versa. So shopping, cleaning, organizing and home upgrades are always on the "hobby" list!
When you close your eyes and see yourself holding your precious baby in your arms what are your thoughts regarding the birthmother?
I see her as an extension of her child's heart. I could not do this without her and she without me. I feel respect and understanding and a connection that goes deep in my soul.
How will a child enrich your life?
We look forward to a new life to share in our family. This precious new arrival will be loved by many. Our commitment to you is unconditional love and support of this child. We will raise your child with love, patience and understanding. We will praise the good and teach better choices for the bad. No child is perfect and we will support them for their efforts. Singing, teaching the ABC's, reading and holding this new life in our arms is what we are praying for. This baby will be our last and will be cherished.
Why did you each choose the career path you decided on?
Shelley: I work part time as a medical assistant/office manager for a medical office. I have always enjoyed helping people and love the medical field. My friends and family always call me for medical advice. I have worked for my boss since I was in my 20's. I have a very flexible schedule and took ten years off when my kids were young, which I will do with our next child as well. The medical field is my passion and I love learning new and upcoming medical treatments.

Dave: With a degree in Business Administration in my hand, I was working on boats when I approached a boat owner. I introduced myself and by the end of our first conversation I had determined he was a VP Sales, and I asked for and received an appointment for a job interview in IT sales. I got the job, I made a sale after my first cold call on my first day, and have been doing it ever since. It is a highly active and competitive industry and I love the fast pace and challenges it presents.

We have an extensive database of families that are currently waiting for the opportunity to adopt your precious baby.

CONTACT US TODAY
FOR YOUR FREE
NO OBLIGATION CONSULTATION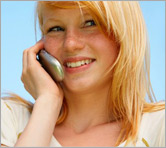 For Your FREE No-Obligation
Consultation1-877-550-3770

REQUEST A FREE ADOPTION INFORMATION KIT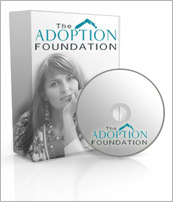 Your information is confidential.
Information will be mailed in an unmarked envelope.
Financial Assistance (as allowed by state law)
Information about our Free Housing for Birthmothers