Nathan and Andrea
We are Nathan and Andrea and we are honored that you are considering us to be the adoptive family for your baby. We admire you for considering an adoption plan for your child. We promise to love your child unconditionally, providing them with a lifetime of love, support, and guidance. Your child will know that you love them very much and we will always speak highly and respectfully of you.
Describe your childhood:
Andrea: I had a wonderful childhood. My younger brother and I had loving, nurturing parents who made everything special. They attended all school events and every occasion was celebrated. My parents spent time doing things that my brother and I were interested in. Many nights were spent around the kitchen table playing games. I have fond memories from many family vacations which included the entire family; grandparents, aunts, uncles, and cousins. Even though my parents divorced when I was 15-years-old we still celebrated holidays and birthdays as a family.

Nathan: We spent a lot of time as a family outdoors. Many weekends we went camping, fishing, and boating. My parents divorced when I was 7-years-old. Luckily for me I was able to spend time with both of them growing up. I have one younger brother, 1 half-brother, and 4 step brothers/sister. As I got older my father and I took many vacations centered around being outdoors and together. My mother was very kindhearted and encouraged me to volunteer my time at local nursing homes and with other organizations. I was active in the Boy Scouts of America which taught me many values and life skills. During my high school years I was active with football, wrestling, and FFA. The best part of my high school years was starting to date my future wife Andrea.
Tell us about your home?
Our home is located in a quiet neighborhood on a quiet street. Our front yard has two trees that offer great shade. Our three bedroom, two bathroom ranch style house is full of love and laughter. It has an open floor plan that includes the kitchen, dining and family room. Also upstairs you will find two bedrooms. The basement includes one more bedroom and an additional family room which has a fireplace that we enjoy during the winter months. Our fenced-in backyard has a garden and a patio where we enjoy relaxing with family and friends. Our backyard has two shade trees allowing for the perfect spot for a swing set and other outdoor toys.
When you have a 3-day weekend, what do you like to do?
Many of our three day weekends are spent with our family. We enjoy family gatherings with lots of good food and laughter. Our families live close enough that we can spend time with both Nathan and Andrea's families. We also enjoy taking road trips around the state and to nearby cities. Some three-day-weekends are spent working around the house or in the yard.
Do you have pets? If so tell us about them?
We had a dog named Ruby who recently passed away. Since we both grew up with pets and have had a pet of our own, we will consider another one when the time is right.
What do you hope to teach your children?
We will teach our child that they can accomplish their dreams… anything is possible with hard work and determination. We will teach our child to be respectful, kind, and caring to all living things. We will instill the values that we were raised with that include respect for others, honesty, and to believe in themselves. Most of all they will know they are loved unconditionally with a lifetime of support and guidance.
Describe your neighborhood?
We moved into our neighborhood eight years ago and were welcomed by many of the same neighbors we still have today. Our neighborhood is quiet and family friendly. Our neighbors are always willing to lend a helping hand when needed. Neighborhood children are often outside playing together. We have two neighborhood parks within walking distance of our home.
What will you tell your child about his/her birthmother?
Your birth mother loves you very much and wants the best for you. She made a very brave and courageous decision in choosing us to be your parents. We will share any information that the birth mother is comfortable with. We will always speak highly and respectfully of the birth mother.
It's Daddy's day - what activity do you want to share with your child?
We will have many Daddy days! We will spend time outside enjoying parks, going on hikes, and fishing. We will also make many trips to the ball park. We will spend time being creative with Legos and building many wood projects like bird houses and Mother's Day gifts. In the evening we will enjoy family games, popcorn and a movie.
What kind of education are you hoping to provide for your child - Private or Public?
Public - We live in a community that values education and offers a wide variety of resources.
How did you come to the decision of adoption?
We attempted to conceive for many years. Upon conceiving we had a miscarriage in the 2nd trimester. Further testing revealed that future pregnancies would be high-risk. Over the past year, we have discussed our options and feel that adoption is the best way to start our family.
What faith will you raise your child?
We will raise our child with Christian values and faith. Our child will learn to treat others as they wish to be treated.
What kind of a relationship do you hope to build with your birthmom through her pregnancy?
We will do all that we can to build a supportive relationship with our birth mother. We will make ourselves available to answer any questions and offer support as wanted. We would like to learn as much as we can about her and her life so we can pass that information along if she desires.
How did you meet?
We are high school sweethearts, but our story starts long before that. We were born three days apart in the same hospital. Our mothers shared a hospital room, despite the fact that our families lived 80 miles apart. Five years later our families were living in the same small town. We started dating our sophomore year of high school and quickly learned of our unique story. We dated through high school and college, getting married after college graduation. We have been happily married for 12 years.
What was your relationship with your parents like?
Andrea: My parents instilled many values in me. My mother and I are extremely close. Not only is she my mother, but she is my friend. I talk to her on the phone weekly if not more. She has given me so much guidance and support. We enjoy spending time together sharing many activities. My dad died when I was 21-years-old. He was a loving and supportive father and I was "Daddy's Little Girl."

Nathan: My father I and spent a lot of time outdoors. We took many trips as a family and with Boy Scouts where we spent a lot of time fishing, camping and working together. My mother is a very loving and kind hearted person who I could have any conversation with. My parents taught me to believe in myself and to pursue my dreams, no matter what they were.
What attracted you to each other?
Andrea: I was drawn to Nathan because of his great sense of humor. He can always make me laugh and put a smile on my face. Nathan has many great qualities. He is loyal, honest, trustworthy, and dedicated.

Nathan: I was attracted to Andrea initially by her big beautiful blue eyes. I quickly learned she has a caring and loving personality that is contagious to everyone she interacts with. She is extremely trustworthy and truly is my best friend.
Please describe your personalities:
Andrea: I am kind, nurturing and a very giving person. I like to use my creativity and work on crafts. I enjoy helping people. I am very family oriented, my family is important to me.

Nathan: I am very kindhearted and enjoy making people laugh. I am level headed, look for the positive in situations, and enjoy meeting new people. I focus on doing the right thing for my family.
What are your hobbies?
Andrea: I love cooking, baking, and trying new recipes. I also enjoy various kinds of arts and crafts and quilting. I like spending time outdoors with Nathan working in the yard and gardening. We enjoy walks and hikes together. When Nathan is fishing I enjoy the outdoors with him while reading a good book. I also enjoying helping Nathan with various home improvement projects.

Nathan: I enjoy being in the kitchen cooking and baking with Andrea. I also enjoy many outdoor activities such as fishing, golfing, hiking, and walking. I love spending time in the garage doing wood working projects and refinishing furniture. I also volunteer for organizations talking to youth about financial education and working with families as a financial coach.
When you close your eyes and see yourself holding your precious baby in your arms what are your thoughts regarding the birthmother?
My first thought is gratitude! I am so thankful to her for this precious gift that I am holding in my arms. Thank you for giving me the gift of motherhood. I am eternally grateful for her selfless gift she has given my husband and me.
How will a child enrich your life?
We have a wonderful marriage and life together and have dreamed of becoming parents and sharing our love with a child. We are excited for the joy and happiness a child will bring to our family. A child will enrich every aspect of our life. We will enjoy reading books, playing on the floor, taking family vacations, and starting holiday traditions. We have longed to be parents for so long and have many things to share.
Why did you each choose the career path you decided on?
Andrea: Since I was in elementary school I have always wanted to be a teacher. I loved school and I have always loved kids! Having a large family I was always around children; I have lots of cousins! I babysat throughout my high school years and when I was 15 I started working at a local daycare after school and during the summers. I continued babysitting through college. I love teaching kindergarten! It is very rewarding to see children's growth and accomplishments. It is a great feeling knowing that I am helping children every day.

Nathan: I have chosen the financial industry because I enjoy assisting people with achieving their life goals and dreams, not only the customers that I serve but most importantly my employees for which whom I am responsible. Being a bank manager allows me the opportunity to serve many employees and help teach, guide and develop them as they work towards the job of their dreams. One of the greatest feelings in the world is when you can help someone achieve their goals, and I have the opportunity to do that every single day.

We have an extensive database of families that are currently waiting for the opportunity to adopt your precious baby.

CONTACT US TODAY
FOR YOUR FREE
NO OBLIGATION CONSULTATION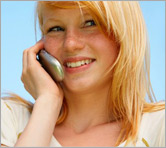 For Your FREE No-Obligation
Consultation1-877-550-3770

REQUEST A FREE ADOPTION INFORMATION KIT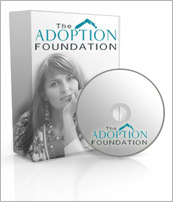 Your information is confidential.
Information will be mailed in an unmarked envelope.
Financial Assistance (as allowed by state law)
Information about our Free Housing for Birthmothers