David and Ashley
It is our promise to you that your child will be unconditionally loved, protected, educated, encouraged to enjoy life, celebrated by wonderful people including a large extended family, friends, a devoted church family, and an outstanding community. You have our deepest admiration for your decision to explore adoption. It is our hope that you have enjoyed reading about us. Thank you for your time and consideration.
Describe your childhood:
Ashley: My childhood was amazing! I was fortunate enough to have parents who allowed me to do a variety of activities but who also gave me rules and boundaries. Growing up I was involved in many arts activities such as singing, playing the piano and local town plays. I was also allowed to take dance classes from age 3 to age 17. My summer months were spent between home and a summer camp which I eventually became director of.

David: Growing up I had a very close relationship with my mother's parents and spent most of my time with them learning from them. I also was involved in sports while in school. I had a good childhood filled with family and friends.
Tell us about your home?
We have a two story home with the downstairs complete and the upstairs a work in progress. We live on about 2 acres of land and have a pool in the backyard. We also have a dog pen with two dogs and a shop about 200 feet away from the house. Our house has a total of 10 completed rooms downstairs and 5 rooms upstairs.
When you have a 3-day weekend, what do you like to do?
Our weekend plans really depend on the weather and how busy our week has been. If our week has been slammed we will spend our time relaxing and cleaning house. We may go to the movies. Weather permitting we like to visit local car shows and touring small towns. Sometimes we will go to the beach for the weekend.
Do you have pets? If so tell us about them?
We currently have 2 dogs that were both rescues. One is an older adult male Cocker Spaniel who just loves attention in any form. We also have a 2 year old Collie/Jack Russell mix who has a personality like she is a human. We love our pets dearly and couldn't imagine a life without dogs.
What do you hope to teach your children?
We hope to teach our child the same boundaries, morals and values we were taught as children. We will teach them to take life as it comes without regret and to seize every opportunity given to them. We will also teach the importance of faith, friendship, love, responsibility and a strong work ethic.
Describe your neighborhood?
We really don't live in a neighborhood as we live out in the country on 2 acres of family land. Across the field from us live David's parents and down their driveway lives a family friend who often has his great grandson visit during the summer.
What will you tell your child about his/her birthmother?
We will tell our child that his/her birthmother was our miracle and that she loved him/her enough to be a miracle and hero to that child. We will tell the child his/her birthmother loved him/her so much that she wanted the child to have a better life than she could provide at that moment in time and that we are so lucky she chose us
It's Daddy's day - what activity do you want to share with your child?
On Daddy's day out we would enjoy an indoor activity such as movies, bowling, going to the library or outdoor activities such as fishing, kite flying, swimming, etc.
What kind of education are you hoping to provide for your child - Private or Public?
Our child's education will depend on the curriculum being taught first and foremost. When that time comes both of us will tour the public school and private school and make a decision based on what we read and see in the environment. As far as preschool/daycare goes our child would attend a private, Christian church daycare/preschool.
How did you come to the decision of adoption?
After Ashley learned it would be very difficult, if not impossible, to have kids of our own adoption was our very second choice.
What faith will you raise your child?
Christian/Presbyterian
What kind of a relationship do you hope to build with your birthmom through her pregnancy?
We would like to build a relationship of trust and mutual respect with our birth mother. We know she is doing the toughest thing a mother could possibly do and we want her to know she made the right choice by picking us.
How did you meet?
We met while both working at the school district.
What was your relationship with your parents like?
Ashley: I have a very good and supportive relationship with my parents. My mom and I talk almost daily and my dad and I talk weekly. My dad is not much of a phone talker. My parents and I have many hobbies we share.

David: I have a good relationship with my parents. We talk on a weekly basis. Both are very helpful and supportive of my wants and needs.
What attracted you to each other?
We both agree we were/are nice and charming. When we met it so easy for us to talk with each other, like we had been friends for a long time. I was definitely attracted to David because he was/is able to fix just about anything. David has said he was partially attracted to me because of my profession. He participated in speech lessons when he was younger.
Please describe your personalities:
Ashley: I have a "go and get it" personality. I love to be structured but then spontaneous at times. I am very passionate and ambitious with everything I do. I think I am funny at times and can adapt to just about any social situation.

David: I am a very social person. I very rarely meet a stranger. I have a strong work ethic but like to have fun in my off time. I am mostly laid back but will put forth effort to get things done when needed.
What are your hobbies?
Ashley: Individually I enjoy reading, singing, listening to music and just about any outdoor activity such as camping, canoeing, hunting, etc. Together we enjoy watching movies, eating out, sitting on the front porch talking, roasting marshmallows and going to car shows.

David: I enjoy working on cars, building things and sitting on the front porch watching the sunset.
When you close your eyes and see yourself holding your precious baby in your arms what are your thoughts regarding the birthmother?
I can only think of adjectives: Amazed, thankful, humbled. She gave us something that no one else has given us and we are forever grateful.
How will a child enrich your life?
A child will allow us to share our love and life with someone else. We are so excited to pass on everything we have learned to our child.

We have an extensive database of families that are currently waiting for the opportunity to adopt your precious baby.

CONTACT US TODAY
FOR YOUR FREE
NO OBLIGATION CONSULTATION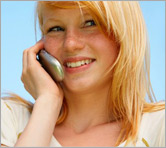 For Your FREE No-Obligation
Consultation1-877-550-3770

REQUEST A FREE ADOPTION INFORMATION KIT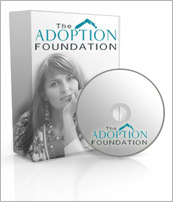 Your information is confidential.
Information will be mailed in an unmarked envelope.
Financial Assistance (as allowed by state law)
Information about our Free Housing for Birthmothers