Steven and Karen
We understand that this is a difficult decision, but our desire is for you to find comfort knowing that we are a normal couple desiring to adopt our second child to add to our family and to give our son a younger sibling. If you choose for us to adopt your precious child, we consider that a fulfilled dream.
Describe your childhood:
Karen: I had a loving, Christian upbringing where my parents helped me through all aspects of my life.

Steven: I was raised in a strong, loving, Christian home. My father was strict but kept us in line. We were all active in our church.
Tell us about your home?
Our home is around 2,800 sq. ft. We have a large upstairs and 3 bedrooms downstairs as well as a big sunroom/playroom. We have a big yard for toys.
When you have a 3-day weekend, what do you like to do?
We like to take a trip to visit Steven's sister Linda in Kentucky. There is so much to do there.
Do you have pets? If so tell us about them?
Not at this time. We are exploring the possibility of getting a golden doodle.
What do you hope to teach your children?
We hope to instill good principles in them so they will grow up with a firm foundation for doing right which will cause them to excel in future plans.
Describe your neighborhood?
It's a patio home neighborhood that is safe and has close access to a park and river. All our neighbors look out for each other.
What will you tell your child about his/her birthmother?
Each case is different but we will disclose everything positive about the gift and opportunity the birth mother gave to us.
It's Daddy's day - what activity do you want to share with your child?
A day at the park and fishing off the bank would be great!
What kind of education are you hoping to provide for your child - Private or Public?
Private.
How did you come to the decision of adoption?
Steven was diagnosed with a rare, non-life-threatening genetic disorder that makes it impossible to have a biological child.
What faith will you raise your child?
Baptist.
What kind of a relationship do you hope to build with your birthmom through her pregnancy?
We hope she feels comfortable reaching out to us any time and will consider us lifelong special friends.
How did you meet?
Through mutual friends at church.
What was your relationship with your parents like?
Karen: Good. I could go to them about anything.

Steven: Very good. We never had any difficult problems that couldn't be worked out
What attracted you to each other?
Non-judgmental attitudes and our strong faith in God.
Please describe your personalities:
Karen: I'm easy-going, always smiling and in a good mood.

Steven: I'm a happy person. I'm always helping others and try to lead by example.
What are your hobbies?
Karen: Shopping, reading, and watching Hallmark movies.

Steven: Shopping to sell stuff on the internet, fishing, and golfing.
When you close your eyes and see yourself holding your precious baby in your arms what are your thoughts regarding the birthmother?
I know that it had to be so hard to give this baby up, but I am so glad she did. What an amazing gift to a couple who could not have a baby on their own.
How will a child enrich your life?
Another child will make our family complete and will allow our son to have a sister.
Why did you each choose the career path you decided on?
Karen: I worked a lot of jobs, but being a stay-at-home mom is my true calling.

Steven: My dad owned the pharmacy so I grew up with it. It's all I know and I truly enjoy it.

We have an extensive database of families that are currently waiting for the opportunity to adopt your precious baby.

CONTACT US TODAY
FOR YOUR FREE
NO OBLIGATION CONSULTATION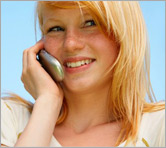 For Your FREE No-Obligation
Consultation1-877-550-3770

REQUEST A FREE ADOPTION INFORMATION KIT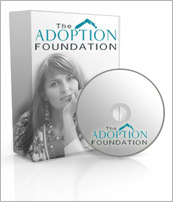 Your information is confidential.
Information will be mailed in an unmarked envelope.
Financial Assistance (as allowed by state law)
Information about our Free Housing for Birthmothers