Daniel and Janae
My husband and I both come from large families, and have wanted to be parents ourselves for as long as we both can remember. We both have faith that the baby who we are supposed to love and raise will be placed in our home. I am grateful to you, and offer my support and love. We will do everything in our power to be the best parents we can be. Thank you for giving us the opportunity to love and be parents to your sweet baby.
Describe your childhood:
Janae: My childhood was not your common childhood; I was in the hospital a lot. I was born premature. Thankfully I had very loving parents and family. My 5 siblings and I always sang and played musical instruments together, usually while my mother played the piano. I had a very happy and love filled home. My parents always showed the deepest respect for each other and all of us children. My childhood was one of love and family. I grew up in Las Vegas, away from the city lights, and was raised to make family and God the priority.

Daniel: I grew up in a very rural area, and had to go 6 miles to next town to school and 10 miles to go to the store or hospital. I was friends with most of the kids my age in the neighborhood and rode bikes a lot and played in the woods. I was the youngest of 5 children. My father died when I was quite young. My step father for most of my growing up was a good guy with a few rough areas.
Tell us about your home?
I love our little home. there are three beds and two baths, and itís in a rural town not too far from where my husband and I both work. Itís lovely and has an open kitchen, cozy fire place, and is one of those homes you enjoy coming home too.
When you have a 3-day weekend, what do you like to do?
When we have a three day weekend, I like to spend time with my husband, usually taking care of things at our home. Sometimes we go for a day drive. We both enjoy doing crafts, wood working and movie marathons. We like being together doesnít really matter what we are doing or where.
Do you have pets? If so tell us about them?
Yes. We have 2 dogs. Sadie is our little Dachshund. We have had her for 3 Ĺ years, since she was a puppy. We love her! She goes with us on mostly all of our trips. She is a very loving and cuddly dog, and is very good with little kids and grown kids as well. Lucia is my husbandís blood hound. We have had her for about 4 months now, and she is a very calm, outdoor dog.
What do you hope to teach your children?
Janae: I hope to teach our child how to love the Lord, to love their father, and their family. I would like to teach them to love music, the piano, and beautiful things. I would teach them most importantly to love themselves and give them the courage, security, support and trust they need to become the best selves they can be. I would help them find interests and talents and help them improve them.

Daniel: I hope to teach them how to be themselves, and when I say that I mean that boys grow up to be men and girls grow up to be ladies. I would say that this doesnít happen overnight, but by carefully building character, providing opportunities to explore interests, and the gradual obligation of responsibilities.
Describe your neighborhood?
It is very pretty. We are in a cul-de-sac, and we have a neighborhood Facebook page that only other people in the neighborhood can access by invite only. This is how we can all help each other if needed, or if someone has lost something or anything in regards to making our neighborhood safer. Our neighbors are very friendly with lots of little kids that seem to all get together and play. It is a very peaceful neighborhood. Iím very happy with all the people we have met so far.
What will you tell your child about his/her birthmother?
That she loves them enough to give birth to them and find them a good family who would love and take good care of them.
It's Daddy's day - what activity do you want to share with your child?
I would want them to spend the day with my husband, doing whatever he decided to do with them, whether its teaching them a new skill, about cars, camping, or cooking Ė he loves kids and will do great with them no matter what activity.
What kind of education are you hoping to provide for your child - Private or Public?
We would probably opt for a mix of both. We wouldnít be object to home schooling if that was needed. I will encourage them to get as much education and higher learning as they possibly can.
How did you come to the decision of adoption?
Well, we both want children very badly, but I am not physically able to have one of my own. We both feel that adoption is the best way to bring a child into our home and be able to have the family we both desire.
What faith will you raise your child?
Church of Jesus Christ of Latter Day Saints
What kind of a relationship do you hope to build with your birthmom through her pregnancy?
Janae: One of support and trust. I will try to be encouraging and comforting. We are grateful to her for the opportunity she is giving us, at the same time she is being very selfless and loving to give this beautiful baby a chance at a happy family unit.

Daniel: One of trust and thankfulness.
How did you meet?
We met through family at Thanksgiving many years ago, over 10. I was automatically attracted to him and wanted to get to know him better.
What was your relationship with your parents like?
Janae: I have always been very close to my mother. We have been through a lot together from medical trials to world travels Ė I love her dearly. We talk about everything and know each other's hearts and can read each other. My father is my hero; he is a gentle giant, and we hold hands when we walk together. I love him very much. He listens to me when I talk and holds me when I am sad. I love holding his hands and have always felt completely safe and loved when I am with him.

Daniel: My father passed away when I was quite young I have vague recollections of my first step-father but that marriage did not last very long. The step-father I remember was mostly good, worked a lot and provided well for us. Mother did most of the raising. My mother and step-father divorced a little bit before I graduated high school and I havenít heard from or seen him since. Mother and I get along well and visit fairly often.
What attracted you to each other?
Janae: I was attracted to his quiet, calm presence, his smile and the way he made me feel when we were around each other. We could talk about lots of things and he didnít seem like the kind who just talked to everyone; it made me feel special.

Daniel: I was attracted to her captivating eyes that talk. Also her personality is very bubbly and happy and she has great taste in music.
Please describe your personalities:
Janae: My husband is calm for the most part, loves joking, is easy going, and likes to appear tough but inside he is all gooey. He loves music, and he is a man's man. Daniel would love to do anything he can to make you happy, and he loves surprises and surprising others.

Daniel: Janae is so spastic like a beautiful butterfly. She is always pleasant to be around, loves to sing, play music, and have fun.
What are your hobbies?
My hobbies include piano, singing, crafts, cooking, decorating, music in general. My husband's hobbies include eating bacon, baked goods and baking, along with automotive work, wood working, electrical work. We like to sing, cook, as well as work on craft projects and on home improvements, travel and sightsee.
When you close your eyes and see yourself holding your precious baby in your arms what are your thoughts regarding the birthmother?
Janae: How grateful I am that she chose life and trusted me enough to love and care for her precious baby.

Daniel: I am very appreciative. Now we can have a family because of her sacrifice and love.
How will a child enrich your life?
We want to share the love we have with a little person, and we feel we are ready for a little family. It will give us a greater perspective and a deeper love for each other and someone else.
Why did you each choose the career path you decided on?
Janae: I wanted to help others who have medical issues. I love people and want to help them. I have gone through a lot, medically, in my life and feel I have a lot to offer in the way of compassion and understanding. I love helping others. Although, when we get our baby I plan on being a stay-at-home mom, maybe working for the same job but remotely from home, or teaching piano lessons at home. I have also taught piano off and on since I was 18 years old. I love music and the beauty and peace it can bring to myself and others.

Daniel: I wanted to serve my country like my brothers and family members before me Ė to keep that tradition of honor and dedication. I enjoy working with my hands, thinking things through and figuring out how they work and how to fix them. I am dedicated.

We have an extensive database of families that are currently waiting for the opportunity to adopt your precious baby.

CONTACT US TODAY
FOR YOUR FREE
NO OBLIGATION CONSULTATION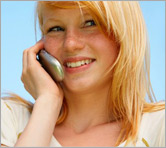 For Your FREE No-Obligation
Consultation1-877-550-3770

REQUEST A FREE ADOPTION INFORMATION KIT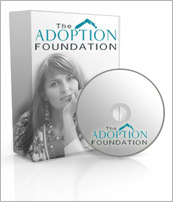 Your information is confidential.
Information will be mailed in an unmarked envelope.
Financial Assistance (as allowed by state law)
Information about our Free Housing for Birthmothers