Brandon and Kristine
Let me start out by saying that I am a sucker for a good love story. The kind of story that gives you goose pimples and brings tears to your eyes. A story where things seem impossible but through faith and selflessness, love prevails. Love always prevails! My husband and I are looking for our happy ending and hope that you will consider being a part of our journey to finish the last few chapters to our love story.
Describe your childhood:
Krisie: My childhood was wonderful. I have fabulous parents who, while working full-time, made sure that I knew I was a priority in their lives and made plenty of time for me. I camped and loved spending time in the forest. We traveled to Disneyland, Hawaii and many other wonderful places. Education was important and my parents helped guide and and helped me grow. My family was and still is very close.

Brandon: I had a very normal childhood. I was adopted at 7 weeks of age. My father is a retired Southern Baptist minister and my mother is a retired first grade teacher. I have one brother who is 3 years older and he was aIso adopted. I grew up playing sports with soccer and tennis being my favorites. I am very thankful for being adopted into such a loving family.
Tell us about your home?
Our home is large enough for what we need but small enough so no one will ever feel too far from the ones they love. We live in a large, two bedroom town home in a family-oriented community.
When you have a 3-day weekend, what do you like to do?
When we have a 3-day weekend we like to take trips to the mountains and see the beautiful sites.
Do you have pets? If so tell us about them?
We have a 1-year-old puppy named Bree. She is a black Pomeranian mix. She is very active and loves everyone, especially children.
What do you hope to teach your children?
We would like to teach our child the importance of education and making their brain as strong as possible. We will also encourage them to recognize how wonderful they are and help nurture a positive self image. We will teach them to have a loving, kind, and generous heart.
Describe your neighborhood?
We live in a family-oriented neighborhood that has many activities for children and families to enjoy. We have many children who live in our community so any child we are blessed to bring home would have plenty of friends to play with.
What will you tell your child about his/her birthmother?
We will tell our child that their birthmother loved them so very much that she wanted a life for them that she could not provide. We will be sure to let the child know what a great sacrifice the birthmother made. We would like to build a relationship with the birthmother during pregnancy to learn what she might want us to share with her child.
It's Daddy's day - what activity do you want to share with your child?
I hope to spend the day enjoying each other's company by going to the park, museum or just hanging out a home reading stories together.
What kind of education are you hoping to provide for your child - Private or Public?
We plan on a public education for our child at the same school where Krisie teaches. We will also encourage and support our child to continue into higher education.
How did you come to the decision of adoption?
We were unable to have a child of our own but our hearts are longing for a little one and we are so thankful that adoption is an option for us.
What faith will you raise your child?
We will raise our child in the Christian faith.
What kind of a relationship do you hope to build with your birthmom through her pregnancy?
We would want to discuss this with our birthmother to know what her hopes are. We hope that she will want to have a close relationship with us. We would like to provide her with support throughout this process. We would like to be respectful of her and her wishes on contact.
How did you meet?
We were set up on a blind date and met at a local Starbucks. We got to know each other over a latte and tea.
What was your relationship with your parents like?
Krisie: My parents and I are super close. I adore them with every fiber in my body and know they are my people. They would be there for me in anyway possible at any time. I, in turn, would do anything for them.

Brandon: My parents and I have always had a very close and supportive relationship. They have always encouraged me to do my best at whatever I choose to do. They have always been there for me, whether it was playing sports, joining the military or getting married.
What attracted you to each other?
Brandon was initially attracted to Krisie's beautiful blue eyes and wonderful smile. After speaking with her, she reeled him in with her sense of humor and intelligence. Krisie was attracted to Brandon's physique and his down-to-earth nature.
Please describe your personalities:
Krisie: I am happy, fun and enjoy being active.

Brandon: I am dependable, easy-going and fun-loving.
What are your hobbies?
Krisie: I love to paint, read, work out and hike. Together we enjoy going to comedy clubs, going out and spending time with family and friends.

Brandon: I enjoy watching movies, playing and watching sports, going to comedy clubs or just hanging out at home watching TV.
When you close your eyes and see yourself holding your precious baby in your arms what are your thoughts regarding the birthmother?
What a great sacrifice this person made on behalf of the little angel I hold in my arms. What a true gift that she has given me and I will spend every day of my life trying to repay her by being the best mother I can be.
How will a child enrich your life?
He/she will make our days even more happy and joyful. Each day will be a blessing and fulfill our lives with purpose. We will watch our child grow and love them every step of the way.
Why did you each choose the career path you decided on?
Krisie: I love children and always have. I couldn't imagine a career that did not include little pumpkins.

Brandon: I have always felt the desire to help the community in which I live. I am very civic minded and want to make a difference in the lives of troubled youth.

We have an extensive database of families that are currently waiting for the opportunity to adopt your precious baby.

CONTACT US TODAY
FOR YOUR FREE
NO OBLIGATION CONSULTATION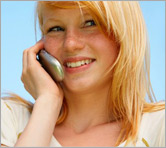 For Your FREE No-Obligation
Consultation1-877-550-3770

REQUEST A FREE ADOPTION INFORMATION KIT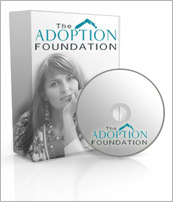 Your information is confidential.
Information will be mailed in an unmarked envelope.
Financial Assistance (as allowed by state law)
Information about our Free Housing for Birthmothers