Jake and Angie
When we first started our journey to become parents, we never imagined that it would lead us here to you. After all our struggles and defeats, we canít imagine the difficult decision you have to make when selecting the future family for your child. No words could ever describe how much respect and gratitude we have for you for choosing life for your child. If you choose us we will make sure that your child always knows that and we will be forever grateful for giving us the gift of parenthood.
Describe your childhood:
Angie: I am the eldest of two siblings and I have a younger sister. Growing up in Poland, my mom was a stay-at-home mom while my dad worked a full-time job. We spent our days exploring parks and visiting with our family and friends. Our holidays were filled with laughs and lots of delicious food. We would constantly attend family parties where my dad would play various instruments and my sister and I would sing our hearts out. When I turned thirteen my family moved to the United States. I quickly adjusted to our new surroundings and made lots of friends. In school I took part in the band and played on the volleyball team. Every summer we would take family trips, have cookouts, and spend quality time together.

Jake: I am the eldest of two siblings and had quite an adventurous childhood. I was born in Poland and moved to the USA in the 4th grade. When I was in Poland, we would constantly go on trips and spend summer weekends at forests and lakeside retreats. When our family moved to the US, our family continued to enjoy time together vacationing and camping together. I attended school in the suburbs and quickly went from being in ESL classes to advanced placement classes. I have a lot of fond memories of going swimming on hot summer days, playing basketball, and enjoying the outdoors. We spent long weekends camping with family and went on family road trips in the summer.
Tell us about your home?
Due to a recent move for a great job opportunity we are currently living in a modern and family-friendly apartment while we are looking to buy the perfect house. We are close to the bay and have a wonderful view of the water from our living room and bedroom. . Our current home is a modern and open concept layout. Our dining room, kitchen, and living room are open and we can see the rest of the home no matter where we are. Our living room is cozy and has comfortable reclining couches where we spend many evenings reading or enjoying our favorite movies. Our home is clean and well organized and while it sometimes gets messy, we try to make sure to keep it relaxed and cozy. Our dog has a large bed in the living room and loves to sleep there when she's tired, which on some days is a lot. We have lots of plants throughout our home to help make it lively and improve the air. Our decor is modern and clean and we have various prints from our travels printed on large murals throughout our home.
When you have a 3-day weekend, what do you like to do?
On a 3-day weekend, we pack our car, grab our dog and take a mini road trip with our family. We love to see and explore new places. We love to get away from the daily routine of life and enjoy time together as a family. There are a lot of great adventures around us and we want to enjoy them together. We love to see new places and enjoy learning new things, so a family trip is a great way to bond and create lasting memories.
Do you have pets? If so tell us about them?
Yes, we have a dog and a cat. We adopted our dog from a local shelter when we were still dating. She is a sweet black lab mix. She is very spoiled and has been with us on road trips, camping, and almost everywhere we've been. We don't leave home without her. We also have a Bombay cat that's pretty mellow and loves to be the center of attention. Our pets get along well and many times will be sleeping next to each other.
What do you hope to teach your children?
We want our children to grow up learning about the world around them and become problem solvers. We want to teach them the importance of family and love. We want our children to grow up doing what they love and having the ability to learn and be able to enjoy the activities that appeal to them. We don't want to push them strongly in any direction and want to make sure to listen to them, so that they can really explore what they want and have all the possibilities open to them. We want to teach them everything we know and also things we don't know.
Describe your neighborhood?
We are close to the bay and have a wonderful view of the water from our living room and bedroom. We are in an area with great, highly-rated schools and many childrenís activities nearby.
What will you tell your child about his/her birthmother?
We want to be honest and supportive. We will talk about their birthmother in a positive light, so they can be aware of the hard decision she had to make. We want them to understand that their brithmother loved them and made a very hard decision to place them in our home. We will also want them to know how much gratitude and respect we have for her.
It's Daddy's day - what activity do you want to share with your child?
Well, now that's a hard question. There are so many things to do, but I would definitely want to spend some time exploring museums, aquariums, or a planetarium and get excited about the world around us. We could get our bikes and go biking through the neighborhood and maybe go play some basketball or soccer. We would get back home and fire up the grill and make our favorite food to replenish our energy after a day full of activities. When we are both tired and it's time for bed, we would read a book before going off to sleep.
What kind of education are you hoping to provide for your child - Private or Public?
We are planning on providing a good public education to our child. Both of us grew going to public schools and had very good experience and have been able to accomplish anything we want in life. We will put a lot of research into the school that our child will be going to and make sure we live in an area that they will have the best chance to succeed. We hope to be very involved and help guide our child every step of the way allowing them to learn and grow in the direction that they want to go.
How did you come to the decision of adoption?
We always wanted a family ever since we got married. Since we married very young, we waited a few years before trying to have our first baby. Once we started trying to get pregnant we ran into infertility issues and decided to explore other options. We want to become parents and in our hearts know that it wasnít important for us to have a biological child, so instead of going forward with advanced infertility treatments we know that adoption is the right choice for us. We have a lot of love to give and want to raise a child in a loving household.
What faith will you raise your child?
We are both Catholic and plan to raise our child in the same religion.
What kind of a relationship do you hope to build with your birthmom through her pregnancy?
We don't really know yet. We're open to seeing what kind of relationship develops.
How did you meet?
It's actually a funny story. We grew up in different parts of the country, but ended up going to schools in the same city. Under normal circumstances, we would probably never have met, but Jake's employer at the time and Angie's parents ended up meeting and somehow exchanged our numbers. This lead to us talking on the phone and meeting. We fell in love at first sight and the rest is history.
What was your relationship with your parents like?
Angie: I'm very close with my parents and talk with them on the phone daily. My parents have always been very supportive of me and I can always count on them and talk to them about anything. I see my parents as often as I can.

Jake: I have a good relationship with my parents and talk with them regularly. I can count on them to help me whenever I need it and they are always there for me. I see them regularly, since we live close together.


What attracted you to each other?
It's hard to pin point it to one thing, but it was a collection of things. We enjoy the same types of activities and share similar interests. Jake was probably enchanted by Angie's large brown eyes.
Please describe your personalities:
Angie: I have a caring and friendly personality. I love having our friends and family over at our house and I'm always very inviting. I'm very dedicated and strive to give 100% in everything that I do. I have a tendency to over worry sometimes, but my husband is always there to support me. I'm outgoing and have an easy time making new friends.

Jake: I'm a calm and collected problem solver. I'm not the loudest person in the crowd, but when it comes to making decisions I'm not afraid to speak up and defend my perspective. I know when to back down and can admit I'm wrong. I'm easy going and don't let small things bother me. Whenever I come across a new situation I first stop and think before I act. I'm friendly and social and like to meet new people.
What are your hobbies?
Angie: I enjoy daily walks with my husband and our dog. I love to travel and explore new areas. I enjoy spending time outside hiking, biking, and relaxing while enjoying fresh air. I love photography and document our lives through the lens of my camera. In my quite time, I enjoy reading a good book and being creative.

Jake: I enjoy spending time outdoors going for walks, hiking, and biking on trails and in the city, which we often do together. I like to spend free time reading different kinds of books to learn new things or to simply enjoy a good story. I like to cook and grill whenever I get a chance. I also enjoy fixing things around the house and making sure everything is working. I spend free time setting up websites for local business and writing technology articles on my blog.

When you close your eyes and see yourself holding your precious baby in your arms what are your thoughts regarding the birthmother?
I'm forever grateful that she gave life to her child and chose to place him/her in our lives. I don't think there are words to explain what an amazing gift we were given and I'll cherish this moment forever.
How will a child enrich your life?
We have a lot of love to give to our child and we want to share our hearts and life with him/her. We want to watch them grow and experience their childhood as they grow up. We are excited to see them light up as they begin discovering the world and be there to teach them about it. We want to experience the joy and beauty of being parents.
Why did you each choose the career path you decided on?
Angie: I've always been a creative person. I loved photography, graphic design, and working with people. After our own wedding, I fell in love with capturing stories and decided to start my own photography business. Every since then, I've captured many happy wedding, families, and got to know lots of creative people. I love the freedom that I get from having my own business, while being able to do something that makes me and others happy.

Jake: When I was young I always had a passion for technology, even when cellphones were just an idea and computers were big, beige boxes. I had a passion for figuring out how things work and that lead me to learn programming on my own. I took engineering classes in high school and that helped me figure out that I wanted to go into engineering in college. In college I learned I really love problem solving and was able to succeed and graduate. Ever since then I've been doing what I love and haven't looked back.

We have an extensive database of families that are currently waiting for the opportunity to adopt your precious baby.

CONTACT US TODAY
FOR YOUR FREE
NO OBLIGATION CONSULTATION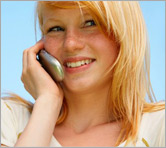 For Your FREE No-Obligation
Consultation1-877-550-3770

REQUEST A FREE ADOPTION INFORMATION KIT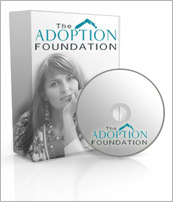 Your information is confidential.
Information will be mailed in an unmarked envelope.
Financial Assistance (as allowed by state law)
Information about our Free Housing for Birthmothers