Ryan and Vonne
We both absolutely love being around children and take every opportunity to see our friends and familyís children. We knew we wanted children soon after getting married. Unfortunately, after many years of fertility issues and treatments, we found that having children naturally was not possible for us. After some deep reflection and learning more about adoption, we thought this was a wonderful opportunity for us to achieve the dream of having a child.
Describe your childhood:
Vonne: I had a happy childhood. I was raised by my mother on her own (my father passed away when I was 5 years old), we didn't have a lot of material things but we always had love and support. We were a close nit family.

Ryan: My childhood was happy and adventurous. My mother and father were divorced and remarried so I was surrounded and supported by many family members. I enjoyed riding my bike and rollerblading with neighborhood friends. I was always provided with the necessary support and care throughout my childhood and schooling which allowed me to go to college and excel in high-school
Tell us about your home?
Our house is in a great family-oriented neighborhood. There is a park behind us and schools very close to us. We have plenty of room with 3 rooms and a large loft. We also have a nice side yard for barbecuing. We are walking distance from schools, parks, shopping and summer concerts.
When you have a 3-day weekend, what do you like to do?
On a 3-day weekend we usually enjoy having barbecuing with friends and family. We will also sometimes go to the beach or on hikes during a 3 day weekend.
Do you have pets? If so tell us about them?
Yes, we have 1 dog and 4 cats. Our 4 year old Labrador name is Lily, she is a very happy and sweet dog. Two of our kitties are 5 years old, Tigger and Cleopatra. Our later additions are kitties we fostered, Honey Bear and Willow. They were so darn adorable I couldn't give them up so we adopted them to complete our furry family. Lily loves toys and her favorite activity is playing fetch with her dad.
What do you hope to teach your children?
We are hoping to teach our child how to love, respect other people, to be honest and a hard worker in life.
Describe your neighborhood?
We chose the neighborhood because it is family oriented, the location is very close to several schools, a great park, and shops. There are many kids in the neighborhood and a large park attached to it.
What will you tell your child about his/her birthmother?
We will tell our child that his/her birthmother knew she couldn't take care of you and knew the the greatest gift she could give to you is a better life with us. Once old enough to understand we will tell our child anything she/he wants to know about their birthmother.
It's Daddy's day - what activity do you want to share with your child?
On Daddy's day I would love to go on a family bike ride and have a BBQ for dinner. Daddy will then watch sports that evening (hopefully with our child).
What kind of education are you hoping to provide for your child - Private or Public?
We will try public and see how they do, our most important goal is to make sure our child is thriving in school and not struggling. We want to expose them to a great many wonders of the world to make learning fun. The public education system is very good in our area and we believe in going that route. Again we are open to private education if our child needs additional support that the public system doesn't provide.
How did you come to the decision of adoption?
We always wanted a child and had problems with fertility. We found out we had fertility issues about 3 years after we were married. We tried artificial insemination that didnít take then we did in vitro-fertilization, two times. The first time it didnít take however the second time I got pregnant and carried for 6 weeks. They determined the pregnancy turned in to a chemical pregnancy and we lost the baby. After taking time to heal we decided it was the time to go another route, adoption.
What faith will you raise your child?
We plan to raise our child as a Christian.
What kind of a relationship do you hope to build with your birthmom through her pregnancy?
We are hoping to build a respectful and caring relationship. We hope to show her that she can be comforted in the knowledge that we will be loving and kind parents. We hope to reassure her that her decision is one of love and courage. It is a decision we are so very grateful to have been a part of.
How did you meet?
Ryan and I met at work. We started dating a year after wet met and married a year after that.
What was your relationship with your parents like?
Vonne: My relationship with my mom is very good, we are really close, we speak everyday and see each other on holidays and birthdays. My father died when I was 5 years old from what I remember I had a great relationship with my dad.

Ryan: I am very close to my mom and see her often at holidays, birthdays, and other family events. My relationship with my father is also good, but I don't see him that often as he lives in Oregon.
What attracted you to each other?
What attracted me to Ryan was his personality. He is always making me laugh. He is easy to be around, warm and caring. He is very affectionate and sometimes he drives me crazy. That is all part of his charm. I couldn't have asked for a better man to come into my life. I know he will be a amazing father with all the love he has to share. Vonne intrigued me when I first met her. I found her very interesting and wanted to know more about her. I later found that we enjoyed doing many things together and the rest is history.
Please describe your personalities:
Vonne: I am a bit on the quiet side, I am very loyal to my close-knit group of friends and ferociously protective of my family. I am very honest, a hard worker and I am respectful of everyone.

Ryan: I consider myself funny, easy going, and will be serious and hard working when it comes to my profession.
What are your hobbies?
Vonne: I likes to scrapbook, read and photography. Together, we enjoy going to the movies, taking walks, going on hikes together, and playing video games together.

Ryan: I enjoy mountain biking, camping, hiking, playing in softball leagues and the beach.
When you close your eyes and see yourself holding your precious baby in your arms what are your thoughts regarding the birthmother?
Love, admiration, strength, courage and amazement.
How will a child enrich your life?
We are aware our lives will change a great deal once a child is placed in our home. however we are eagerly looking forward to all the joy, rewards, and challenges a child will bring. We look forward to passing on our knowledge to a child and enjoying all the activities we love with them.
Why did you each choose the career path you decided on?
Vonne: I have always been in jobs that were customer service based, like retail or administrative assistance. I started at my current location as the receptionist and now I assist 3 partners and a director in the accounting firm I have been at for 15 years. I like being able to help people.

Ryan: While I was in college I wasn't sure what I wanted to do until I took an accounting class. I found an area I really enjoyed and decided to pursue a career in accounting and taxation. Over the years I have excelled in this area and am now a director at my firm.

We have an extensive database of families that are currently waiting for the opportunity to adopt your precious baby.

CONTACT US TODAY
FOR YOUR FREE
NO OBLIGATION CONSULTATION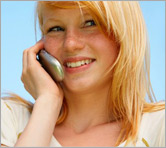 For Your FREE No-Obligation
Consultation1-877-550-3770

REQUEST A FREE ADOPTION INFORMATION KIT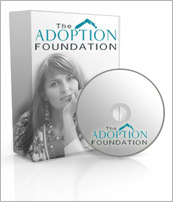 Your information is confidential.
Information will be mailed in an unmarked envelope.
Financial Assistance (as allowed by state law)
Information about our Free Housing for Birthmothers