Emmett and Dawn
We would like to acknowledge the deep love you must have for your child. We donít know all of the circumstances that have brought us together, and perhaps the experience of going through this process has been complex and profound for you. Part of this process is also the expansion of a new family. We honor our relationship with you, as well as the rest of our family, with the utmost reverence, care, and gratitude.
Describe your childhood:
Dawn: I had a really happy childhood, as my parents had a fun relationship that was always centered around my brother and I. Always a fun activity, like games, camping, water-skiing, swimming, dancing and Girl Scouts. My mom was always Head of the Troop, PTA and other groups, sewing some of my clothes and hosting creative birthday parties for me. We also loved traveling all over the world to explore. My dad started as a construction worker and moved his way up to be the President of a multinational construction company, so we learned the value of hard work. His career also had us moving every few years, which gave me the ability to connect with and enjoy all different types of people, a trait I'm still very proud of.

Emmett: I was an only child for the first 10 years, and I also had a very happy and fun childhood. My parents had an ability to help me (and later my sister) discover who we uniquely are. We had a home full of laughter, pets, and lots of wonderful family friends. We also did a lot of activities like camping, Little League, travel and music. My home was always the center of activity for all of my friends, and my parents always had their doors open to welcome people in. When I was 10, my sister was born and I was old enough to help out while she was a baby and toddler, creating a bond we still share today.
Tell us about your home?
Our home sits above a beautiful lake in the heart of our city, with panoramic views we enjoy as a family. The lake and its natural surroundings are calming, and we also enjoy watching the people below use it for recreational activities and picnics. Since Dawn is an Interior Designer, our home is always beautiful, and there is a priority on comfortable coziness. We understand our home is a place to be lived in, and because of our location, our friends and family love coming over to spend time with us for barbecues and game nights. It's not the biggest home on the block, but the location is truly special and we are really enjoying designing a fun, adorable nursery. Living in sunny California, we also take advantage of our outdoor gardens and patio.
When you have a 3-day weekend, what do you like to do?
There is so much to do in our beautiful city, and we love to fill our weekends with nearby activities like picnicking on the lake and going to our neighborhood farmers' market. When we do get an extra day on the weekend, we take advantage of trips a little further away, such as spending lazy days by the river in wine country. We also love going to the coast, boating, taking hikes, watching whales and camping.
Do you have pets? If so tell us about them?
We are major animal lovers. We have a rescue dog who came to us from New Orleans after she was stranded by Hurricane Katrina. She is an adorable, sweet, sensitive lapdog who charms everyone she meets. We also have two handsome cats, one of which has a funny personality that always keeps us laughing, while the other is a great snuggler who loves cuddling on the couch. Since we live near a nature preserve, we also like watching the birds and other outdoor critters enjoy our bird bath.
What do you hope to teach your children?
We hope to teach our child to be tolerant, live in the moment, love the people around her, and aspire to whatever her heart desires. With our varying backgrounds and love for our families, we celebrate the differences that make us all unique and special.
Describe your neighborhood?
We live in the Northern California and our home is perched above a gorgeous lake. We have panoramic views of the lake, which is a nature preserve in the midst of a vibrant and bustling urban area. We love everything that this city has to offer- including art, culture, incredible food, and the diversity of our neighbors. However, we are also planning for our future with our child and are already thinking about her education. As such, we will be moving to a quieter, more family-oriented part of the county as she grows into her toddler years. The town weíre moving to is culturally diverse and also enjoys the best weather and top-ranked schools. It is a safe, lively place located in an area of incomparable natural beauty, and also has a charming and vibrant downtown. In addition, itís minutes away from other major cities, so we can immerse our daughter in everything they have to offer while having a quieter home to return to at the end of the day.
What will you tell your child about his/her birthmother?
We want our child to know where she comes from and how her mother made the effort to put her on a life path where she will be nurtured and have her needs met. We think it's healthy for her to understand the relationship that the birth and adoptive families collaborated on to give her the best. We will show utmost respect and consideration for the mother as we speak of her and our daughters' beginnings. We will hold her in our hearts as an integral part of our family.
It's Daddy's day - what activity do you want to share with your child?
Around here, I look forward to Daddy's Day coming many times a week :) I can't wait to walk around our lake and show her the seabirds and all the people out enjoying the sunshine. We have many parks and playgrounds within walking distance, including rose gardens and a children's theme park called Fairyland! As she grows, we'll go to petting zoos, museums and see our local sports teams. If she wants to someday, I'd love to teach her how to sing and play guitar, like my dad did for me (Grandpa would also enjoy this). Also, we both can't wait to take overnight camping trips as a family.
What kind of education are you hoping to provide for your child - Private or Public?
Fortunately, a good friend of ours is the Director of the best private pre-school, and she's already reserved a slot for our child. This school is designed to support and encourage a child's natural curiosity and enthusiasm for learning, with features like food gardens, a bunny hutch, music and a 1:5 teacher-to-child ratio. As she grows, we've considered taking advantage of the private school options available to us in the big city. There's also a good possibility we'll find a new home in a suburban area as she gets older. We appreciate many qualities available in public schools, so that is an option if the school system is of high standards.
How did you come to the decision of adoption?
We have known since we first met 11 years ago that we wanted to adopt. Our idea of love and parenting is not necessarily tied to having a biological child of our own. We have lots of love to share and we are ready. We have nurtured our amazing 9 year marriage, traveled the world, and loved the heck out of our pets. We have established our careers, created a wonderful home, we are happy and inspired. Now we are on to the next great journey - sharing our lives with a baby (and we can't wait)!
What faith will you raise your child?
Although we don't practice one isolated religion, we are both spiritual and moral people. Dawn was raised in a Christian home, and many of the values she learned continue to shape our life (compassion, love for family and helping those in need among them). Emmett was raised in a Jewish home, and we both share a respect for the traditions and history his family taught him. Being spiritual to us means our highest priority is being loving to ourselves and to others. We know all of us at the core are essentially the same, and we consciously honor that.
What kind of a relationship do you hope to build with your birthmom through her pregnancy?
We would like to get to know the birthmom as much as she's comfortable with during her pregnancy. After the baby is born, and if it is her preference, we are open to sharing highlights of our daughter's life. Ideally, the bond that we both share through the baby will create opportunity to maintain contact and develop a relationship as she grows.
How did you meet?
Emmett's mother and Dawn were colleagues at an animal rescue agency. They quickly connected because of their similar senses of humor and love for animals. Emmett's mom thought the two of us would also hit it off, and she was right! Suffice it to say, we hit it off so well we've been married for 9 happy years (and Emmett's mom would say she planned it all along).
What was your relationship with your parents like?
Dawn: I couldn't have asked for a better childhood, and I owe that to both doting parents and their endless support. There has always been a lot of love and laughter between us, and we are very fortunate to continue our warm relationship to this day. My brother's kids are also very excited to meet their new cousin.

Emmett: My parents and I were and remain extremely close-knit. They provided me with love and understanding, and exposed me to music and humor. Today, the bond is growing even stronger as we plan on growing our family through our adopted baby.
What attracted you to each other?
Dawn was immediately attracted to Emmett's laid-back, confident and creative take on life. Emmett was equally charmed by Dawn's sense of humor, bold and gregarious personality, and her inner drive. We found that our contrasting qualities complement each other really well. We also learned we shared plenty of things in common, starting with initially bonding while dancing to Stevie Wonder songs on a jukebox.
Please describe your personalities:
Dawn: Warm, vibrant and has a strong, motivated spirit. She grew up in a close-knit, hardworking family. When people speak of her, they speak of her fun-loving humor and charming personality, and her commitments to personal growth and loyalty.

Emmett: Laid back, loving, and sincerely kind-hearted person. He was raised by an artist and a social worker, who both value kindness and compassion. People have said he has a "salt- of-the-earth" quality about him.
What are your hobbies?
Dawn: Salsa dancing, gardening, fashion and design, and meditation.

Emmett: Cooking, reading, playing guitar, and playing basketball.

Together we like to hike, go boating and camping, and cuddle with our pets on the sofa, playing games or watching movies.
When you close your eyes and see yourself holding your precious baby in your arms what are your thoughts regarding the birthmother?
My heart has burst open with love for this little being that would not have been possible without you. We will love this child with everything that we have to give. I am sure I will recognize qualities within her that she has inherited from you, and for those gifts, I am immeasurably thankful.
How will a child enrich your life?
We imagine our life with our child, exploring the great outdoors and spending time as a family, both at home and with our loving community. Together we will have a life full of laughter and limitless love. We look forward to bringing her into our joyful relationship, sharing our perspectives and lessons on life. We know as she grows into her own unique person, she'll teach us lessons about who she is, and will inspire us to grow into better people. We can only imagine how much more happiness will come into our home when a baby daughter arrives!
Why did you each choose the career path you decided on?
Dawn: Founding my own interior design company gives me a great combination of diverse workdays and an opportunity to express myself creatively on a daily basis. I am able to work with a team who shares my passion for creating beautiful spaces. I'm looking forward to showing my daughter that you can love what you do, while being successful and independent. As my firm grows, I am enjoying the freedom and flexibility of being my own boss and having a staff to support me.

Emmett: My career as a leader of technical projecct managers is financially stable and also challenges me professionally every day. I love working with my team and seeing them grow and succeed as people. My position allows me upward mobility while also providing me with the flexibility of working from home.

We have an extensive database of families that are currently waiting for the opportunity to adopt your precious baby.

CONTACT US TODAY
FOR YOUR FREE
NO OBLIGATION CONSULTATION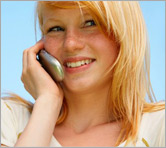 For Your FREE No-Obligation
Consultation1-877-550-3770

REQUEST A FREE ADOPTION INFORMATION KIT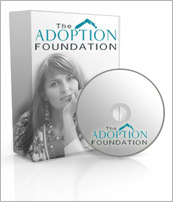 Your information is confidential.
Information will be mailed in an unmarked envelope.
Financial Assistance (as allowed by state law)
Information about our Free Housing for Birthmothers