Lance and Kimberly
We understand that you are going through an emotional process, and we would embrace the opportunity to support you in your pregnancy. We hope that you will consider us the right couple to provide all the love, care, and support that you want for your child. It is difficult for us to truly comprehend or express our feelings for you, but please know that we are so thankful that you are considering such a selfless and courageous act, regardless if you choose us or not.
Describe your childhood:
Kimberly: My childhood was idyllic. I was raised by two loving and caring parents. I am the youngest of three girls. My dad worked as an electrical engineer at a great company, so my mom was able to stay home. Growing up, my sisters were my best friends, and they still are. I was active in sports, girl scouts and church activities. A good education was a priority, so both my parents supported my academic growth. My parents were devoted to our family, and we took many vacations together. We visited national parks for camping and hiking. My extended family was geographically close, so our home was always filled with visiting relatives during the holidays.

Lance: My childhood was wonderful and I'm sure everything my birth mother had hoped for when I was placed for adoption. I was adopted at birth by two amazing people. My father was in sales and my mother stayed home until I started school and then she started a nursing career. I attended private Christian school until I began high school. I played many sports (baseball, basketball, football) growing up. As a family we were able to take many vacations camping and hiking in the summer and snow skiing in the winter. I honestly wouldn't change a thing. I'm so grateful for both my parents, who are still married and live close to us.
Tell us about your home?
We have a large, six-bedroom home on a cul-de-sac in a private, gated community. Our small neighborhood is full of families and young children. This is our "forever house," and we love it! We have an open floor plan with the kitchen at the center of our home. We love to cook and have our large family over for barbecues, games, and holiday meals. We have fruit trees and an herb garden our backyard, and it is perfect for outdoor fun. We have created a playroom next to our bedroom, so when children come to visit there is always a fun place for them to play. Our community also has numerous parks, pools, sports courts, a lake and a beach club.
When you have a 3-day weekend, what do you like to do?
On a three-day weekend you might find us walking at the lake, spending the day at the beach, or working on a home improvement or home decorating project. If we want to get out of town, we may travel to our cabin in the mountains, which is just a quick two-hour drive. When we get to the cabin we might take our boat out on the lake, go for a hike, or have fun snow skiing; it all depends on the time of year!
Do you have pets? If so tell us about them?
Not at this time.
What do you hope to teach your children?
We hope to teach our child to be a loving, honest and caring person. We hope to instill qualities of compassion, empathy, and benevolence in our child. We would teach our child to live their life with a strong sense of morality, ethics, and responsibility. We would teach them to always take actions that feel right, just and kind. We would teach them to be their own person and to always be true to themselves.
Describe your neighborhood?
We live in a small, gated community, and our home is located on the end of a cul-de-sac. Most of the families in the neighborhood have young children. There are less than one hundred homes in our neighborhood, so the sense of community is strong. On holiday weekends the streets are closed for neighborhood block parties. Our home is located in the best school district in our county, and we live within walking distance to the elementary and middle schools. We have a park, a jungle gym, tennis courts, softball fields and a pool less than a mile from our front door.
What will you tell your child about his/her birthmother?
We will tell our child that their birth mother loved them very much. She loved them so much that she made a very difficult decision, a decision that she believed was the very best choice for her child. She searched for the perfect family, and she found us. She got to know us, and she knew that we were going to provide a safe, loving home. She gave us the most precious and wonderful gift that anyone can ever give. We will tell them that we love her, and we are thankful for her kind spirit every day of our lives. We hope and pray that she is happy, healthy, and at peace with her decision.
It's Daddy's day - what activity do you want to share with your child?
I like the sound of that… Daddy's Day. I want to share so many activities with our child. I plan on being open to his or her likes and doing things they want to do. I plan to share my love of sports and the great outdoors with them. Hiking in the mountains, swimming in the lake, and riding bikes in the hills by our home are a few ideas that pop into my mind as I imagine these special times together. When they are a little older teaching them to water and snow ski and introducing them to the game of golf are just some activities I want to explore on Daddy's Day. All of that said, I honestly do no think the activity selection is as important as making sure that we have a good time and get to enjoy each other's company. Daddy's Day is about us, not just me.
What kind of education are you hoping to provide for your child - Private or Public?
We will send our child to public schools. We selected this neighborhood and this community because it has been selected as one of the top school districts of the state in which we live. Kimberly was an elementary public school teacher, and she currently works in education, so this is a very important aspect of our lives. We feel strongly that education is one of the most important guiding factors in a child's life, and we feel that our local public schools are the very best choice for any child.
How did you come to the decision of adoption?
When we met and fell in love, we quickly discovered that we shared the same love of family. We have always wanted to have a family, and we began trying to have a child immediately after our marriage began. After several years of trying without success, we began to seek medical options to have a child, and these methods were unsuccessful as well. After all our efforts we have realized that adoption is the right path for our family. Lance is adopted, and we believe that we have been given the same wonderful opportunity that his parents were given when they adopted Lance as an infant.
What faith will you raise your child?
We will raise our child in the nondenominational Christian faith. We love the sense of community and security that our faith and our church brings to our lives. We hope to share our beliefs with our child.
What kind of a relationship do you hope to build with your birthmom through her pregnancy?
We want our birth mom to know that we will support her. We want to be there for her through her pregnancy. We want her to learn more about us, and we want to learn more about her. We want her to know that she has a family that she can trust to make sure she that her child will be safe, happy and loved.
How did you meet?
We met at a wedding. The wedding was held on a beach at sunset, and it was a beautiful setting. Our eyes met during the ceremony, and we found each other at the reception. It was instantly apparent to both of us that we were meant to be together, and we were perfect for each other. We were married less than a year later, and we now both believe in "love at first sight!"
What was your relationship with your parents like?
Kimberly: My dad is my mentor, my coach, and my guide. I am the youngest of three girls, and I have always been "Daddy's little girl" (or tomboy!). My dad taught me how to ride a bike, play catch, and, literally, mow the yard. My mom is my best friend. She is a gentle and loving person who shares her heart with everyone she encounters. My parents have been married for 49 years, and they are still madly in love. Lance and I bought our first and then our second house less than five miles away from my parents, because we wanted to be as close to them as possible.

Lance: My relationship with my parents was, and still is, amazing. They taught me so many things as a child that helped me grow into the person I am now. Along with all the lessons and guidance whether it was for academics or sports, they mostly taught me how to be a part of a loving family by example. Next year will be their 50th wedding anniversary, and they are as much in love today was they were when they met. We were a family that communicated with one another and expressed our love for one another daily. In my family it was expected that you treat each other the way you would want to be treated. My parents became my friends as I grew into the man I am today, and we see each other often.
What attracted you to each other?
We are both fun, full of life, and always happy and smiling. That is what drew us to each other immediately. As we began to get to know each other we realized that we are both compassionate people who place a high premium on kindness and empathy. We both share the same passion and drive to be successful in our careers, and we both enjoy the satisfaction and relaxation of family and friends after the work is done.
Please describe your personalities:
Kimberly: I am a loving and caring person who puts other's needs before my own. I am dependable and earnest, and I value all my friends and family. I am hard working and driven when it comes to my career, but I absolutely love relaxed family time. I feel that I am someone whom others know they can count on if they need advice, support or love.

Lance: I'm an honest and loving person who values commitment. When it's time to work, I work hard. When it's time to have fun, I love to have fun. I am competitive and strive to be the best at whatever it is I do.
What are your hobbies?
Kimberly: I very much enjoy home decorating and home improvement. Almost every weekend I have some project for Lance and me to work on around the house. I also enjoy yoga, bike riding, and swimming. I love to read any book I can get my hands on during my "down time." I enjoy cooking for Lance and our friends and family as well. Lance and I love golfing, skiing, and drifting out on the lake in our boat.

Lance: Kimberly and I both love to golf. My father taught me the game and my mother plays, so we often play with my parents as well. I enjoy working on our house to make it more "our home" with personal touches and sweat equity! I also like working in our yard. In the summer we love to be on the water in the boat with our family and friends.
When you close your eyes and see yourself holding your precious baby in your arms what are your thoughts regarding the birthmother?
My very first thought is gratitude; I am so thankful to her for this precious child in my arms. I also have a wish in my heart for her; I hope and pray that she is at peace; that she feels she made the right decision for this child. I hope she is happy, healthy and safe.
How will a child enrich your life?
A child would be a blessing that would fill our lives with love and happiness. A child would make our family complete. We both know that we have so much love and stability to offer a child, but that is nothing in comparison to the joy and elation that a child will give to us.
Why did you each choose the career path you decided on?
Kimberly: I always wanted to be a teacher. I knew it when I first went to Sunday school as a child. I have never thought of being anything else, and it is exactly the right career for me.

Lance: When I began college I thought I would become a child psychologist, and I majored in and received my degree in psychology for that reason. After interning on film sets during my college summer breaks, I realized psychology was not the career path for me. I wanted to choose a profession that held my interest and gave me a creative outlet. I decided the film business was what I wanted to pursue. I absolutely couldn't be happier with my decision. I've had so many great experiences and traveled the world doing what I love to do in the film industry. It is never the same and the unexpected is always around the corner.

We have an extensive database of families that are currently waiting for the opportunity to adopt your precious baby.

CONTACT US TODAY
FOR YOUR FREE
NO OBLIGATION CONSULTATION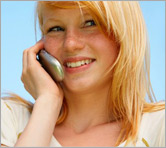 For Your FREE No-Obligation
Consultation1-877-550-3770

REQUEST A FREE ADOPTION INFORMATION KIT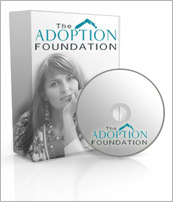 Your information is confidential.
Information will be mailed in an unmarked envelope.
Financial Assistance (as allowed by state law)
Information about our Free Housing for Birthmothers