Steven and Julia
So, our family started with a black cat named George and then a black lab named Ripley. Though training and caring for animals is fun and their antics always bring a smile, Steve and I still want the adventure of having a child to carry on traditions and share the joys and sorrows of life with. This brought us to you and the possibility of smelling the sweetness of a baby, hearing unbridled childhood laughter, and feeling the sense of family that only a child can bring.
Describe your childhood:
Julia: I had a fun and active childhood. I was a singleton, so was self entertained when not out playing with friends. I was brought up in a household that expected me to be responsible and take care of "chores" before engaging in the "fun" stuff. I was also brought up to enjoy the outdoors and be creative; things that as an adult bring me happiness and calm.

Steve: I was adopted when I was a few weeks old to a very loving family with two daughters of their own, but with the desire to have a larger family. My parents worked hard to provide for us so that we had the opportunities and experiences that allowed each of us to grow into successful adults.
Tell us about your home?
Our home was built in the late 1800's and is small, quaint and comfortable. Remodeled into a duplex, we reside on the lower level. The rooms are spacious with high ceilings and the layout is practical. We do not live elaborately, but within our means and have all the furnishing that people need. The yard is gated and large enough for spending time and tending a garden. The front of our house faces west and during the spring and fall, time is spent on the porch enjoying the warmth of the setting sun. We love to spend time here because it truly is "home."
When you have a 3-day weekend, what do you like to do?
A 3-day weekend would be spent visiting family, either Steve's or mine, or maybe both! If with my family, time is spent out at the cabin visiting and being outdoors, hiking around and observing nature. If we're with Steve's family, we get the siblings together and cook out, spend time visiting, tell stories and have lots of laughs. Since we don't see family often, when we have time to get together, we spend it with the people most important to us.
Do you have pets? If so tell us about them?
We have an 11-year-old black cat named George, who is quite a character and believes he is a dog. George was adopted from the humane society in 2004 and settled into the family without a hitch. He is a snuggler, but has a mischievous side that always gives us a good laugh. We also have a 10-year-old black lab named Ripley. Rip is a re-careered service dog that we fostered as a puppy. Ripley believes he is a person. He, like George, is a snuggler and wishes to spend every moment of his life with humans. Rip goes to work with Julia often and is loved by all.
What do you hope to teach your children?
We hope to love our children and give them a safe place to grow. We hope to teach our children right from wrong and how to be a good trustworthy member of the community. Hopefully through good, consistent parenting and opportunities to grow and develop they will become well adjusted, successful adults.
Describe your neighborhood?
Our home is near the city center and within walking distance of the YMCA, library, and recreational green spaces. The neighborhood is quiet and on the outskirts of a local university. It is clean and safe. It's a beautiful area with bluffs on the east side of the city and the river to the west.
What will you tell your child about his/her birthmother?
From my (Steve's) earliest memories I knew that I was adopted. My parents told me a bedtime story about a "special child" whose mother loved him very dearly but knew she could not raise him and give him all the opportunities he deserved. So she did the most courageous thing and gave that child to a family that couldn't have a child of their own. The story allowed my young brain to process that I was different but that that difference was something to be celebrated. We will share information with our child and to satisfy h/her level of desire to have a relationship with or knowledge of their birth parent(s).
It's Daddy's day - what activity do you want to share with your child?
To best sum it up, I want to share my inquisitive nature and go out exploring. We'll see the world at different speeds; walk, ride bicycles, maybe even paddle a canoe - just take the time to see the world and experience it!
What kind of education are you hoping to provide for your child - Private or Public?
Public - We were both brought up involved in public education and the excellent extra-curricular activities that were available in the area. All of our undergraduate and graduate school work was completed at public universities. We both feel that we were provided with the skills needed to become successful. Wisconsin has a very strong history of excellent public schooling, from pre-school through the college system and we expect that our child will be part of this continued history.
How did you come to the decision of adoption?
We had been trying for many years to start a family without success. I was interested in experiencing having a baby and therefore we moved through all the possible scenarios that fertility treatments could allow. We used our own egg/sperm combination, but I didn't produce enough eggs and their quality was iffy at best. We moved to donor eggs and had a bit of success, but that wasn't the answer either. Finally, we tried donor egg and sperm. We were essentially adopting a child but I was still able to "experience" it. Ultimately, we decided that having a family was about the child and us… not the experience. That's when we decided to work to adopt.
What faith will you raise your child?
Catholic/Christian
What kind of a relationship do you hope to build with your birthmom through her pregnancy?
If given the opportunity, we would like to have a comfortable relationship where she feels she can share the highs and lows of the situation she is going through. Developmental pictures throughout the pregnancy would be nice to have to share with the child when the time was right. In addition, having the birth mother know that we are interested in the process and how she is taking care of herself and being cared for, would also let her know she had made the right choice.
How did you meet?
We met at work. Steve and I were colleagues and Department Managers and would routinely cross paths while in each other's buildings. After working with him for about six months, I really "noticed" him and spoke to a friend about it. She helped to get us in the same places at the same times and then it happened… we started dating and within a couple years we were married.
What was your relationship with your parents like?
Julia: I have a close relationship with both of my parents. I speak to one or both of them at least 2-3 times a week. I still ask for their advice and guidance about whatever is happening in my life that I may need help with. Sometimes it's significant and other times it's something simple like how to clean a stain off of a shirt. I love to visit with them and when we get together, there is always plenty of smiles and laughter.

Steve: My parents were always there for me, supporting my growth and development. My relationship with each of my parents is very different. My father is very quiet but has a great sense of humor and easy-going manner. My dad was always there offering a quiet word or a nod. My mother was a stay-at-home mom who spent a lot of time keeping an eye on my sisters and me. My mother was the coach, chef, chauffeur, and master scheduler. My mother is a very vibrant, fun-loving person who makes friends wherever she goes. Always lots of laughs with Mom!
What attracted you to each other?
We are both successful professionals who are passionate and hard working as well as very young at heart and enjoy staying active and being adventurous.
Please describe your personalities:
Julia is a friendly and quiet person who likes to plan, prepare and be organized. She enjoys getting together with friends in small groups and being casual and relaxed. Julia is nurturing but expects respect and honesty with the people she interacts with and is close to. She is generally happy and bright; wearing a welcoming smile on her face.

Steve is a very driven individual who likes big challenges and can be very methodical and determined in order to reach his goals. Steve is very inclusive and likes to teach and see others succeed in their efforts. He is witty and has a good sense of humor. In addition, he is extremely thoughtful, looking out for the other guy before himself.
What are your hobbies?
Julia enjoys hobbies that allow for relaxation and solitude. She reads both for education and for leisure. Over the past couple of years, she has taken up knitting and enjoys projects that can be completed within a few weeks (like scarves, hats, baby blankets). Photography has also been a joy for many years; spending time getting "just the right shot" is so fulfilling! Additionally, she enjoys exercise, especially swimming. It provides a zen experience for her and no matter how loud the pool is with the sounds of children, she can disappear entirely. Lastly, she loves to archery hunt; sitting in nature and taking it in is calming and rejuvenating.

Steve's hobbies include things he can craft with his hands, from creating a bookcase to building a house or remodeling any room in the house. His real love is any sort of exercise with triathlons and marathons being at the top of the list. In general he loves anything with outdoors and adventure like hiking and camping. Ever the student, he loves to read about history, especially the Civil War. In addition, he loves to hunt, whether for birds or deer; the serenity always brings a smile to his face.
When you close your eyes and see yourself holding your precious baby in your arms what are your thoughts regarding the birthmother?
My thoughts go to how trusting this person was to place her child with a couple of people that she didn't really know, and how difficult it must be to finally make the ultimate decision and then see it become a reality. I want to think that in knowing Steve and me, even for a short time, she understood that we will put our hearts and souls into loving and raising her child to the best of our abilities. Gratitude.
How will a child enrich your life?
There are areas where we cannot even imagine how enriching a child will be in our lives since we haven't had the joy of introducing one into our family. Enrichment will come in so many forms, from watching h/she breathe and wiggle fingers and toes in the early days to seeing the magic of learning a new skill like tying shoes, riding a bike or walking down the hall of a dormitory. It is also about teaching us, as parents, that we will be learning and will make mistakes; that we need to have a united front and work through things together. Most of all this new person will remind us that we are in this together and we will work through any challenges that come our way.
Why did you each choose the career path you decided on?
Julia: As a junior and senior in high school, I worked with Hmong students to read and speak better English. It was during this time that I decided that I wanted to help others with language based-issues and from there my desire to be a Speech-Language Pathologist was born. As time has passed, my career has evolved into positions of manager, consultant, and business owner; skills I would never have considered back in the halls of high school. However, it all goes back to the desire to give each person a chance to do more and be better than h/she thought possible.

Steve: As a senior in high school, my cousin with developmental delays required physical therapy and I was impressed with the therapist who worked with her. This motivated me to pursue physical therapy as a career. I enjoyed my science classes, but knew that I wanted to work with people. Physical Therapy has allowed me to do both.

We have an extensive database of families that are currently waiting for the opportunity to adopt your precious baby.

CONTACT US TODAY
FOR YOUR FREE
NO OBLIGATION CONSULTATION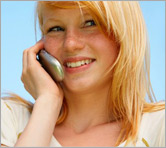 For Your FREE No-Obligation
Consultation1-877-550-3770

REQUEST A FREE ADOPTION INFORMATION KIT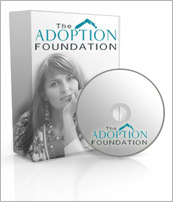 Your information is confidential.
Information will be mailed in an unmarked envelope.
Financial Assistance (as allowed by state law)
Information about our Free Housing for Birthmothers