Brian and Laura
The responsibility of raising a child is one that we are prepared to take very seriously, and we are confident that we are able to provide the safe, supportive, and loving environment that everyone deserves. In the face of what is undoubtedly an incredibly difficult and brave choice, we hope that we can offer you some peace of mind along the way.
Describe your childhood:
Laura: I had a wonderful and happy childhood. I was raised by both of my parents along with one biological sister who is 6 years older than me. Our house was full of love and support, and we had many close family friends nearby that we considered extended family. I did very well academically in school and had a lot of fun in dance class and gymnastics in elementary school, then swimming and piano lessons after that. I always looked forward to our family trips to Hawaii each year, and even had the chance to visit family in Europe several times.

Brian: My childhoold was very happy and fun. Like Laura, I was raised by both of my parents, along with my 2 younger brothers. I enjoyed playing with friends in my neighborhood and participating in sports like hockey, baseball, and cross-country. My family is very close, and we took quite a few family trips to the river each year. I loved visiting my grandparents' farm in Tehachapi every few months.
Tell us about your home?
Our home is very welcoming, comfortable, and full of love. We enjoy having friends and family over and hearing the laughter and chatter of people having a great time together. All that is missing is the pitter-patter of little feet to help it feel even more complete.
When you have a 3-day weekend, what do you like to do?
When we have a 3-day weekend, we like to spend time with our family and friends just relaxing and visiting. Most of them live nearby, and we'll take weekend trips to visit those that live a bit farther away if we're able.
Do you have pets? If so tell us about them?
No, we do not have any pets at this time but we both had dogs when we were growing up.
What do you hope to teach your children?
We hope to teach our child/children how to be respectful, trustworthy, self-confident, independent, and loving adults who are considerate and kind to others.
Describe your neighborhood?
Our neighborhood is a scenic, tropically-themed community with families and children of all ages and backgrounds. There are streams that run throughout the community, and we often see ducks swimming right past our back patio.
What will you tell your child about his/her birthmother?
We will tell our child that their birthmother was incredibly brave and courageous for making the decision that she did, and that she wanted them to have the best life possible because she loves them so much.
It's Daddy's day - what activity do you want to share with your child?
I'd keep it simple - a picnic outside at the park and playing on the playground together.
What kind of education are you hoping to provide for your child - Private or Public?
We're planning on public education. Education is extremely important to both of us and we want to make sure our child has access to the best resources and schools possible.
How did you come to the decision of adoption?
We decided that adoption would be a wonderful way to grow our family after dealing with infertility issues and finding out that IVF would be too risky.
What faith will you raise your child?
We are not planning on raising our child in any particular faith, but will endeavor to teach them the basic values common to most faiths (respect, kindness, compassion, etc).
What kind of a relationship do you hope to build with your birthmom through her pregnancy?
We hope to build a relationship of mutual trust and respect so that all of us feel confident that it is a good fit for everyone and will be the best choice for the child.
How did you meet?
We met through eHarmony.
What was your relationship with your parents like?
Laura: My relationship with my parents was, and still is, very loving and positive. I talk to and see my mother regularly (Brian and I try to do weekly dinners with my family), which has helped us maintain the close relationship we've had since my childhood. My father and I were also close when I was young, and we still talk regularly even though he moved out of state when I graduated from high school.

Brian: My relationship with my parents has always been supportive and loving. As a child, I always knew I could go to them for help and advice, something that I still do and appreciate. Since they live close by, we also try to do weekly dinners with them, and I go to hockey and baseball games with my dad when we're able to.
What attracted you to each other?
For Laura: I was attracted to Brian's kind, generous, and loving spirit. I love that he is so thoughtful and will do anything to help someone who needs it.

For Brian: I liked Laura's smile and the fact that we have similar values and a lot of common interests.


Please describe your personalities:
Laura: I would describle myself as reliable, trustworthy, compassionate, and loving. I'm incredibly loyal to those I care about, and will do anything to help them. While I can be kind of quiet around those I don't know well, I'm more outgoing and chatty with my friends and family.

Brian: I consider myself a hardworking, dependable, and caring person. I love my friends and family and do not hesitate to help if they need it. It can take a little time for me to feel comfortable around new people, but once I get to know them, I have no trouble being silly and talking about anything.
What are your hobbies?
Laura: My main hobbies currently are music (singing in particular, and piano as well), swimming, and reading. Brian and I have also started doing weekly yoga classes together, which I had done before but am enjoying getting back into.

Brian: I enjoy golf and hockey (both ice and roller), and also coach youth basketball. When I can, I like going to hockey and baseball games.
When you close your eyes and see yourself holding your precious baby in your arms what are your thoughts regarding the birthmother?
How grateful I am to her for giving us such a wonderful gift, and how courageous she is for having made what I can only image must have been an incredibly difficult decision. I also hope that she's been able to find peace with that decision and knows that her child is well-loved and cared for.

How will a child enrich your life?
A child will bring so much love, energy, and a sense of completeness to our home. There's nothing more refreshing than seeing the world through a child's eyes, and that innocence will help motivate us to be the best role models and parents we can be as we all grow together as a family.
Why did you each choose the career path you decided on?
Laura: I decided to pursue my career as a GPS analyst after becoming interested in the marketing industry while studying communications in college. I was intrigued by the idea of applying GPS tracking technology to improve door-to-door distribution. I enjoy learning about and working with technology, so the combination of technology and being surrounded by creative people is a great fit.

Brian: As a cabinet maker, I enjoy working with my hands and being able to turn what looks like nothing into something beautiful. There's something very satisfying about walking into a space that was once just bare walls (or even nothing at all) and seeing the end result of so much hard work.

We have an extensive database of families that are currently waiting for the opportunity to adopt your precious baby.

CONTACT US TODAY
FOR YOUR FREE
NO OBLIGATION CONSULTATION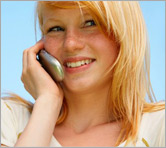 For Your FREE No-Obligation
Consultation1-877-550-3770

REQUEST A FREE ADOPTION INFORMATION KIT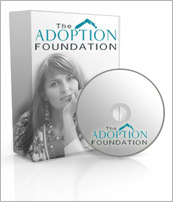 Your information is confidential.
Information will be mailed in an unmarked envelope.
Financial Assistance (as allowed by state law)
Information about our Free Housing for Birthmothers