Mark and Michele
Hello brave mama. We donít even know you yet, but we know you are brave. You are brave to carry this baby. You are brave to consider us as family. You are brave to make one the most important decisions of your life and your babyís life. We are so impressed with your courage and strength to make this decision. This speaks volumes of you as a person and as a mother.
Describe your childhood:
Michele: I grew up in central Minnesota with two sisters. My sisters and I spent a lot of time playing together. We enjoyed the snow in the winter and going to the local pool in the summer. We also spent a lot of time at the library or just riding bikes around town. I preferred playing outdoors than playing inside with dolls. As I got older, I spent my free time reading or hanging out with friends. I enjoyed going to the mall or watching movies. I was active in cross country running, skiing, and track and field. I also volunteered at the local hospital and humane society until I was old enough to get a job. My first job was at a local restaurant where I worked until I went to college. Family trips included camping, biking, going to visit family in Nebraska and going to the Black Hills.

Mark: I grew up in a suburb of Minnesota. My family lived on a farm until I was 8-years-old and then we moved to a house near the farm. I am one of six kids and we spent a lot time playing or working on the farm. The best thing about living on the farm was being around the animals and exploring the outdoors. I was always active in sports including soccer, wrestling, and football. I continued to excel in football through high school and college. Family trips included going to Disney World.
Tell us about your home?
Our home is a 2 story home with 4 bedrooms and 2 1/2 baths. We have multiple rooms to hang out in and plan to expand into the basement to add a theatre room. The house is located in a quiet, safe neighborhood near many parks. We have a fenced-in backyard to provide privacy and a place for the kids and dog to play.
When you have a 3-day weekend, what do you like to do?
We mainly hang out at home and relax or spend time with family. Michele's family lives nearby so the kids will get together and play. We may also go to a movie or the kids will invite friends over to play.
Do you have pets? If so tell us about them?
We have one dog, Rocky. He's a boxer breed and he is part of our family. He loves to snuggle and never leaves our side. Michele takes him for runs whenever the weather permits. Our fenced in back yard also helps him get a lot of exercise.
What do you hope to teach your children?
To be a leader, leading by example and treating everyone the way he/she would want to be treated.
Describe your neighborhood?
We live on a cul-de-sac in a quiet, upscale neighborhood. There are tons of children around including two babies next door. There are four parks within walking distance from our home as well as easy access to other amenities.
What will you tell your child about his/her birthmother?
That she was brave to make the decision to share her child with us. We will always be thankful for the gift she gave us.
It's Daddy's day - what activity do you want to share with your child?
We will start by making their favorite breakfast then enjoying the child's favorite activity together like playing ball, going to a movie, or giving them quality daddy time.
What kind of education are you hoping to provide for your child - Private or Public?
We will send our child to a public school that is highly rated.
How did you come to the decision of adoption?
Michele has always wanted to adopt and Mark has always wanted a child of his own. After IVF was unsuccessful we both knew adoption was the right path for us.
What faith will you raise your child?
Christian
What kind of a relationship do you hope to build with your birthmom through her pregnancy?
We would like an open relationship that will be in the best interest of everyone involved. The scope of the relationship may change as the child gets older and that is okay with us.
How did you meet?
We met through mutual friends at a concert. It was crazy how we were instantly attracted to each other.
What was your relationship with your parents like?
Michele: I have always been close to my dad. I admire how much he has accomplished in his life while still being present for many important moments in my life. My dad was at every cross country running race I competed in and every activity my sisters competed in. I'm not very close to my mom. She has struggled with mental illness and has not always been present but I still enjoy seeing her when she is well.

Mark: My mom and I were very close. My dad passed away when I was 7-years-old so I depended on my mom to serve as both Mom and Dad. She has always been very supportive of my life goals. These days I try to take her to lunch at least once a month.
What attracted you to each other?
Michele was attracted to Mark's strength and smile. He is a strong person inside and out and is a big teddy bear. His love for Michele's children has made the attraction stronger. Mark was attracted to Michele's eyes and intelligence. He admired her dedication and determination including being a single mom and going to grad school while working full time for a school district.
Please describe your personalities:
Michele: Loving, caring, and passionate. I'm strong and dedicated. I'm an introvert, enjoying spending quality time with my family and a few close friends.

Mark: Laid back, very caring with a big heart. Some would refer to me as a big teddy bear. I am respectful and well mannered. I love and enjoy spending time with my family.
What are your hobbies?
Michele: Running, reading, playing with the kids, going to the gym, watching movies, going out to eat

Mark: Going to the gym, playing video games, playing with the kids, watching movies, going out to eat
When you close your eyes and see yourself holding your precious baby in your arms what are your thoughts regarding the birthmother?
Peace and thankful for the gift she has given me.
How will a child enrich your life?
We have so much love to give, a child would complete our family. A child would give us an opportunity to be parents again.
Why did you each choose the career path you decided on?
Michele: I've found working for a school district and supporting children to be very rewarding. I've worked in both a suburban and urban district and found that an urban environment gives me a greater chance to make a difference.

Mark: I enjoy working with numbers and problem solving. My career allows me to make decisions and problem solve independently.

We have an extensive database of families that are currently waiting for the opportunity to adopt your precious baby.

CONTACT US TODAY
FOR YOUR FREE
NO OBLIGATION CONSULTATION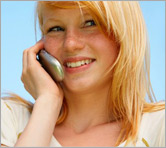 For Your FREE No-Obligation
Consultation1-877-550-3770

REQUEST A FREE ADOPTION INFORMATION KIT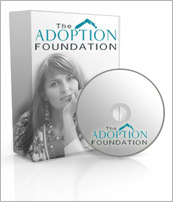 Your information is confidential.
Information will be mailed in an unmarked envelope.
Financial Assistance (as allowed by state law)
Information about our Free Housing for Birthmothers