Drew and Sally
Someone said that if you value someone, thank God for them in your nightly prayers. We want you to know that YOU are in our nightly prayers. You are part of our inner circle now, part of our story. We think about you every day: who you are, where you are, and the decision that you are about to make.
Describe your childhood:
Sally: I grew up in a big white house that seems a lot bigger in memory! There were a lot of kids in my neighborhood and we would play outside all day. My little sister, Annie, and I were very close and did a lot of things together. My mother was a hardworking English teacher at the high school. I actually had her for one of my classes! I liked to read a lot and spent hours with books. Annie and I liked to make movies and commercials about fake products. Making those movies are some of my fondest childhood memories!

Drew: Growing up I lived with not only my parents and brother, but also my maternal grandparents. It was great to grow up with such a close and loving family. I learned a lot of things from both my parents and my grandparents. My grandfather taught me how to garden and to fix things around the house. My dad and grandfather both taught me woodworking. My grandmother taught me how to cook. My mother was always very encouraging of my interests in science and made sure I had fun things like chemistry sets.
Tell us about your home?
Our home is a very cozy, split level in a quiet, family neighborhood. We have a large yard with trees, and stone patio with plenty of space for barbecues, and a very nice partially covered deck for relaxing. There are two very nice family rooms, both with fireplaces. The shed has a small woodworking shop. And of course we have a room ready as a nursery!
When you have a 3-day weekend, what do you like to do?
We like to go on small adventures. Sometimes we will take a trip to a museum or gallery. If the weather is really nice we will go on a hiking trip, take the boat out on the river, or take a trip to Lake Erie. Other times we just explore and see what kind of new places we can discover.
Do you have pets? If so tell us about them?
We have three dogs, all of them from the shelter. They are smaller dogs, and really enjoy being spoiled and playing together and with us. One is a terrier mix, one is a Shiba Inu mix, and one is a Bichon. We also have two pet Bearded Dragons, which have become very tame and can be held and pet.
What do you hope to teach your children?
We would love to teach our children to be loving and kind to everyone. We definitely want to encourage their natural curiosity and teach them to enjoy exploring and learning. We also want teach them to reach the full potential of happiness in life, however that may be.
Describe your neighborhood?
Our neighborhood is a quiet neighborhood with a lot of different houses with families of all kinds. People in the neighborhood are always out walking or jogging, and often have their dogs along with them. Families with children frequently stroll through. There is a small playground just across the corner from our house. Folks in our neighborhood are always willing to wave and smile, and sometimes stop to chat.
What will you tell your child about his/her birthmother?
We will always be certain to tell our child that their family includes their birthmother, and that she is a good person who wants only the best for them. We will be certain to honor the cultural background and personal history of our child, and always ensure that the birthmother is part of our child's personal story.
It's Daddy's day - what activity do you want to share with your child?
If it is a nice day, I will take my child out for some fun nature activities - a hike in the woods, fishing at the lake, or just chasing bugs! As my child gets older, I will help them learn how to build and create things. If it is a rainy or cold day, we can have a fun day building with blocks, or drawing pictures, or just playing games. Maybe we will build a nice blanket fort and camp in the living room.
What kind of education are you hoping to provide for your child - Private or Public?
We will have our child educated in the public school system where they will benefit from the social interactions with other children of various different backgrounds. Since Dad has a background in teaching at the college level, we will also make sure to supplement the educational opportunities provided by the school with learning experiences at home.
How did you come to the decision of adoption?
We were married later in life and by the time we came to the decision of children we were already older. I was diagnosed with and had surgery for endometriosis last year and the chance of us having our own children is slim. Drew and I do a lot of service work and it was natural for us to make the decision to reach out for a child. We just want to grow our family. It was never terribly important that our child be biologically our own. There are so many children out there who need homes that we felt it natural to open ourselves up to the idea of adoption.
What faith will you raise your child?
Dad is a United Methodist minister and the child will be brought up in the traditions of the United Methodist Church. That said, there are other members of the extended family with different faith backgrounds and we will make sure that those backgrounds are honored and explored, as well. In time, we will support whatever faith decisions our child makes for themself.
What kind of a relationship do you hope to build with your birthmom through her pregnancy?
We want her to know that we are supportive and that we are mindful of the difficult decision that she is making. We want her to feel that her child would be safe and healthy if she would choose us as adoptive parents. We want her to know that we will never underestimate her to the child and that she will forever be a part of their story.
How did you meet?
We met through an online dating service, which did a fabulous job of matching us, because we are very much soul-mates. We knew there was a special spark between us from the very first, wonderful date we ever had. Each day our love just grows more and more, and we want to share that love with a child of our own.
What was your relationship with your parents like?
Sally: I am closest with my mother. I didn't really know my father that well, as he died when I was young. I remember that he had a great sense of humor though. My mother and I are the most similar. She always supported me in my efforts and inspired creativity in me. As I grow older, I am finding that she and I are becoming good friends, and this is one of the blessings of becoming an adult.

Drew: My parents were always very loving. Although they were strict, it was never in an abusive or mean fashion. Rather it was in a way that was meant to teach us independence and responsibility. My parents always were there to support me in everything I did, and made sure I always knew I was loved. I have a very close relationship with my parents to this day.
What attracted you to each other?
We have so many little personality traits and interests in common it is hard not to be attracted to each other. We both enjoy learning new things and trying out new experiences. We are both creative and both have a quirky sense of humor. Sometimes we barely have to say anything to know what the other is thinking, and often crack each other up, sometime with just a single phrase.
Please describe your personalities:
Sally: I am a very empathetic person and I make friends easily. I love to laugh, and I have a quirky sense of humor. I try to treat people the way I would want to be treated and I'm constantly striving to be a better person. I love animals!

Drew: I would say that I am a shy and quiet person, but that I also enjoy having fun and like to meet and interact with new people. I like to laugh and love to joke around. I would consider myself creative, and I enjoy making new things. I like to keep busy and have a lot of hobbies and interests.
What are your hobbies?
Sally: I really like to read and I spend a lot of time doing that. I love socializing with friends, also. I do like to draw and have a little bit of talent there. Drew and I like getting outside and going for hikes or just to enjoy the scenery. We like to visit cities but also enjoy the quiet of a hike in the woods.

Drew: I enjoy hiking, camping, fishing, and boating. I also like to make things and do woodworking, candle making, gardening, drawing, and some painting. I especially like learning how to do new crafts, and I tinker around a lot. I love to read and have tons of books. I also adore music, and play a little piano. Animals and wildlife have always been fascinating to me, and I love spoiling all of our pets. When I am not doing all these things, I like to play games, both board games and video games.
When you close your eyes and see yourself holding your precious baby in your arms what are your thoughts regarding the birthmother?
My first thought is immense gratitude. I can't imagine what she must have gone through to come to the decision put her child up for adoption. What a brave and strong thing to do. I would hope that I honor her by being the best mother I can to her child. I want her to know that Drew and I are committed to raising our children in health and happiness, and that the birthmother will always be a part of our and the baby's hearts.
How will a child enrich your life?
We can't wait to involve a child in our daily activities! We are so ready to grow as a family and to pass the love that we have for each other along to a child. We can't wait to see things through his eyes! Drew is looking forward to sharing his life and experiences with a son and hopes to be as good a dad as his own father and grandfather were.
Why did you each choose the career path you decided on?
Sally: I loved to read as a child, so it was very natural that I should go to college to become a journalist. I also love animals, and I am a certified veterinary technician. Today I work for a newspaper as a reporter and I love getting out and meeting people and sharing their stories.

Drew: My initial career was as a research biologist and college professor. I went in to that career field because of my love of animals and my fascination with learning about nature. I am now a United Methodist minister, and that career path is very much because of my desire to follow God's call upon my life.

We have an extensive database of families that are currently waiting for the opportunity to adopt your precious baby.

CONTACT US TODAY
FOR YOUR FREE
NO OBLIGATION CONSULTATION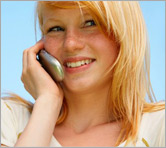 For Your FREE No-Obligation
Consultation1-877-550-3770

REQUEST A FREE ADOPTION INFORMATION KIT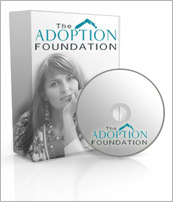 Your information is confidential.
Information will be mailed in an unmarked envelope.
Financial Assistance (as allowed by state law)
Information about our Free Housing for Birthmothers