Jason and Erin
Thank you for taking time to consider us as adoptive parents for your child. We respect and acknowledge that what you are going through must be a difficult and challenging time in your life. We know you love your child and are trying to make sure they will have a good life.
Describe your childhood:
Erin: I had a very active and exciting childhood with my parents and younger brother. We vacationed to places all over the U.S. either to visit family or to learn about other states. Every summer we camped in Yosemite and I grew up rafting down the Merced River. We went snow skiing and water skiing with friends. My parents were involved in activities my brother and I were in including sports, Girl Scouts, Indian Guides/Princesses, and National Charity League. In fact, my dad was my softball coach and took me to my weekly pitching lessons. We spent most of our time with extended family barbecuing, swimming, and playing card games.

Jason: Jasonís dad would fly him in his twin propeller airplane to neighboring cities for lunch. Jason, his family and friends would go water skiing together and swim in their backyard pool. Jason would bike ride and swim with his family and friends daily, especially in summertime when temperatures might exceed 100 degrees. Jasonís family would vacation on Balboa Island for 6 to 8 weeks during each summer time, and when it came time to move, Jason's mom and sisters moved from Sacramento, California to Balboa Island. Jasonís mom and grandma played the roles of pitcher and fielder and were involved in his little league baseball Team pool parties would occur after the season had ended as all enjoyed a refreshing dip in the pool.
Tell us about your home?
Our home is welcoming and filled with music and laughter. We live in a 3 bedroom townhome in a quiet community near the beach. We have lived here for almost 8 years and purchased our home after it had been remodeled. The kitchen is open to the dining area and has a large window visible to the back patio. There is a large green space to play on out front and several local parks to walk to within the community. We live across from the community pool, basketball and tennis courts.
When you have a 3-day weekend, what do you like to do?
We enjoy spending time outdoors with family and friends. We might take a bike ride to the beach, kayak, or hike on local trails. Barbecuing in the backyard, walking the neighborhood or going to a local sporting event such as the Angels baseball games could also be on our agenda. We also enjoy taking weekend trips either up or down the coast or to our local mountains, and always welcome a quiet evening watching a movie.
Do you have pets? If so tell us about them?
We currently do not have pets in our home. We both grew up with pets and are open to having one in our home if that is something our child wants.
What do you hope to teach your children?
We are very encouraging, loving, and supportive people and believe that each one of us compliments the other and together offers a wide range of values and morals to instill into our child. We look forward to teaching our child to appreciate the variety of experiences life has to offer. The two of us were taught at an early age that education and hard work are important and this is something we'd like to pass on to our child as well.
Describe your neighborhood?
Our neighborhood is a safe beach community near friendly, family-oriented neighbors. We feel very fortunate to live only a couple miles from the beach where we often ride our bikes to in just fifteen minutes. Our city has many events throughout the year that we enjoy being a part of such as weekly Farmer's Market, concerts in the park, and beach events. We are constantly taking walks throughout our neighborhood and can walk to many stores/restaurants nearby.
What will you tell your child about his/her birthmother?
When the time is right, we would tell our child that his/her birthmother loves you and wanted to make sure you would have a good life and the best possible home to grow up in. We will explain to our child that they are special in that they were adopted and we were lucky enough to have been united with them through their birthmom. If possible, we think it is important that our child know about their birthmom so they can have a better understanding of who they are.
It's Daddy's day - what activity do you want to share with your child?
We would venture outdoors to the local park or go for a bike ride or run along the coast. Daddy Day would involve long walks along the beach, throwing a baseball around, spending the day at the ballpark watching the Angels play, or just spending quality time together. We would also watch our favorite hockey team, the Los Angeles Kings. A day at Disneyland would never be out of the question.
What kind of education are you hoping to provide for your child - Private or Public?
We would like our child to attend public school as Erin is an elementary teacher at a public school. Erin works in an award winning school which is rated one of the top school districts in California. Our child would attend school in this district.
How did you come to the decision of adoption?
After numerous attempts at trying to get pregnant through IVF, we turned to adoption to fulfill the dream of becoming parents. We are familiar with adoption and understand and appreciate what it means to be adopted and hope to guide our child through any challenges he or she may face.


What faith will you raise your child?
We will raise our child as Christian.
What kind of a relationship do you hope to build with your birthmom through her pregnancy?
We hope to build a close, honest and caring relationship with the birthmother through pregnancy. We would like to support her in anyway we can.
How did you meet?
We met for coffee at a local coffee shop almost seven years ago after being set up through a mutual friend. After several hours of laughs and great conversation, the two of us were intrigued by our differences, but also recognized our common interests.
What was your relationship with your parents like?
Erin: I was taught at an early age that education and hard work are the keys to success. My parents valued honesty and hard work. They were supportive in anything my brother and I were involved in or wanted to pursue. My parents worked very hard to provide us with an education and taught us at an early age to be independent problem solvers. I talk to my parents every week and see them often as they live about 15 minutes away.

Jason: Jasonís parents believed in honesty and supporting their children in whatever activity they were involved in. They were very generous and provided for everything at all times. Jason's father always worked very hard to provide a happy, healthy and prosperous home for his family. Spirited debate was always encouraged and all sides were fair game.


What attracted you to each other?
We were the typical opposites attract. We had a lot to learn from each other and shared several new experiences together. Erin was attracted to Jason by his playful and humorous personality.
Please describe your personalities:
Erin: I am outgoing, goal oriented, and personable. I am dedicated and hard working. I enjoy being in social situations and time with family and friends. I have a very strong personality, yet am supportive and nurturing.

Jason: Jason strives for a calming, relaxed environment which compliments his no worries mentality. He is generally care-free and seeks times of introspection and tranquility. Jason is an introverted, methodical man who wants those around him to be positive and happy, in a fun-loving way.
What are your hobbies?
Erin: I enjoy scrapbooking, snow skiing, travel, home dťcor, and finding new healthy recipes to cook on Pinterest. Together we enjoy playing tennis, bike rides along the beach, and attending sporting events.

Jason: I enjoy running, reading, golfing, listening to good music, and watching sports.
When you close your eyes and see yourself holding your precious baby in your arms what are your thoughts regarding the birthmother?
As a mom I would hold a birthmother in high regards. She would be someone I'd look up to and admire for making such a difficult decision in her life. I would be so grateful to her giving us the opportunity to be parents. I would feel blessed that she had chosen us and trusted us enough to know that our child will be loved, supported and encouraged to become a successful individual.
How will a child enrich your life?
We would love to experience parenthood and all that it has to offer. Having the opportunity to be a part of watching a child's personality develop and introducing them to new experiences in life is so exciting to think about.
Why did you each choose the career path you decided on?
Erin: I had known that I wanted to be a teacher since I was young. I had always enjoyed working with kids and watching their love for learning. The field of teaching is ever changing. It is a constant challenge in that there is always new curriculum to learn as well as new programs to be trained in. I enjoy the planning side of teaching; gathering resources and scaffolding learning for students to feel successful. I enjoy getting to know my students each year and understanding their misconceptions in order to build upon the knowledge they bring to school.

Jason: Jason chose to be an attorney because he wanted to help people. He felt that the best way to accomplish this goal was to become a lawyer and fight for people who would otherwise not fight for themselves. After 10 years in Corporate America working in numerous jobs with a number of companies large and small, Jason finally took the plunge and committed to law school at night while supporting himself during the day. Jason saw the power of the law and always wanted to have an understanding beyond that of a regular person. In 2007, Jason was sworn in by the California Supreme Court to practice law in the state of California. He has never regreted this decision or his chosen profession.

We have an extensive database of families that are currently waiting for the opportunity to adopt your precious baby.

CONTACT US TODAY
FOR YOUR FREE
NO OBLIGATION CONSULTATION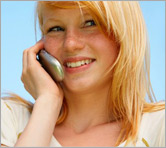 For Your FREE No-Obligation
Consultation1-877-550-3770

REQUEST A FREE ADOPTION INFORMATION KIT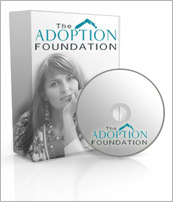 Your information is confidential.
Information will be mailed in an unmarked envelope.
Financial Assistance (as allowed by state law)
Information about our Free Housing for Birthmothers