Stephen and Monica
We can never fully understand the emotions that you are feeling and words cannot express the gratitude and respect that we have for you and your brave decision. This is probably the most important letter that we will ever write and while there are no perfect words out there to help you choose us, we hope that our pictures and words from our hearts will give you a glimpse into what your child's life could look like.
Describe your childhood:
Monica: My childhood was wonderful, and the best time of my life. I smile every time I think of me as a child and all the memories are coming back. I was happy and loved and my parents we're never too busy for me. We were not rich, but we had all the necessities. We had each other and all the love in the world to share. We did everything together as a family. My grandmother lived with us; she was like a second mom.

Steve: I had a very good childhood. I grew up the second of 4 children, and we played all kinds of things together. My older brother was two years older than me. We played lots of sports together with other kids in the neighborhood. My sisters were both younger. As I gerw older, I spent lots of time with them riding bycycles and swimming. My mother stayed at home with us for most of my childhood, and my dad was home for several months in the summer. We did many things as a family together and had lots of good times.
Tell us about your home?
Our home is our dream home…cozy and warm, not perfect, but definitely perfect for our family!
When you have a 3-day weekend, what do you like to do?
We like to go and do things, from going to the zoo or the beach to just deciding to go for a drive to Miami Beach. Sometimes we will go to one of the theme parks here in Florida.
Do you have pets? If so tell us about them?
We have 2 girls. Suzy and Mandy. They are 9 and 4-year-old dogs that are part of our family. We take them for walks at the park or play ball in the backyard. They are the best pets and our daughter, Eva, loves them dearly. She hugs them all the time.
What do you hope to teach your children?
To be kind, loving, have respect for others, be confident, have faith, and be a good person.
Describe your neighborhood?
Our home is in a quiet neighborhood where everybody knows everybody. There are 8 houses on the cul-de-sac, and six of our families have children still living at home.
What will you tell your child about his/her birthmother?
That she loved her/him more than anything in this world and the decision to choose adoption was heartbreaking. She chose adoption knowing that her child will be part of a loving family. She wanted what was best for you even if that meant immense sacrifice on her part.
It's Daddy's day - what activity do you want to share with your child?
We would have a picnic in the backyard and play outside in the playhouse, go swimming in the pool, and run around with the dogs. We would probably have a barbeque dinner and eat out on the lanai.
What kind of education are you hoping to provide for your child - Private or Public?
Public or home school.
How did you come to the decision of adoption?
We always wanted to adopt and have biological kids, if possible. We have a beautiful girl and we still have a lot of love to share with another child.
What faith will you raise your child?
Catholic
What kind of a relationship do you hope to build with your birthmom through her pregnancy?
A loving, kind and sincere one. I want her to get to know us and feel confident that we will love her child as much as she does and that there's nothing in this world that we wouldn't do for our family.
How did you meet?
We met on an airplane!
What was your relationship with your parents like?
Monica: My parents were always there for me. They were my mentors and my friends, without forgetting to be parents at the same time. I had a shoulder to cry if I needed and someone to encourage me to reach my goals. Nothing was too much for them. I had the best parents that a child could wish for. Life in Romania was not always easy during communism, but my parents knew how to make life fun and put a smile back on my face even in times of trouble. I can only hope that I learned to be the best mom and wife that I can be from my mom.

Steve: I had a very good relationship with my parents. They were always involved with everything in my life including school, home life, and sports activities. We spent lots of time together as a family and have lots of great memories.
What attracted you to each other?
We just clicked from the beginning. We shared similar interests in family, animals, hobbies, and life in general. We have been together ever since.
Please describe your personalities:
Monica: Jovial, happy spirit, kind, chatty, honest and I love my family to death.

Steve: Quiet, reserved, friendly, kind, honest, and sincere.
What are your hobbies?
Monica: Reading, music, dancing, animals, arts and crafts, swimming, hiking with our family and dogs, flowers, photo books, cooking, ice skating, travel.

Steve: Golf and other sports, hiking with family, swimming, watching sports on TV, music, reading, pictures, ice skating, travel.
When you close your eyes and see yourself holding your precious baby in your arms what are your thoughts regarding the birthmother?
My thoughts are pure and I feel blessed. I am so thankful for her choosing me to be the mother of her child and she will forever have a place in my heart for that. We will forever be connected because of the love that we share for this beautiful child.
How will a child enrich your life?
A child will complete our family, and bring a lot of joy and happiness that only a child can bring. Our child will be part of our family and we will share everything together.
Why did you each choose the career path you decided on?
Monica: I was always teaching other kids since I was little, either to tie their shoes or to get dressed, so it felt natural for me to be a kindergarten teacher. I also loved taking care of dolls, people, animals...you name it! So when teaching was not an option anymore, I went back to college and became a nurse.

Steve: I went to engineering school to follow my interest in math and science. My education led to oportunities in manufacturing, and I have enjoyed many years working with people and creating products for two manufacturing companies. I enjoy my job and find it very rewarding.

We have an extensive database of families that are currently waiting for the opportunity to adopt your precious baby.

CONTACT US TODAY
FOR YOUR FREE
NO OBLIGATION CONSULTATION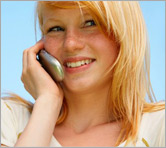 For Your FREE No-Obligation
Consultation1-877-550-3770

REQUEST A FREE ADOPTION INFORMATION KIT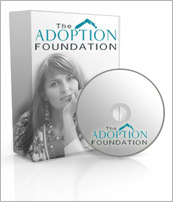 Your information is confidential.
Information will be mailed in an unmarked envelope.
Financial Assistance (as allowed by state law)
Information about our Free Housing for Birthmothers