Thomas and Kelly
You are so brave to choose life for your baby! We are very proud of you. Thank you for making a truly selfless decision that will benefit and enlighten everyone.
Describe your childhood:
Kelly: My childhood was not without sadness in the beginning. My parents divorced when I was 8-years-old and my sister Shannon was 7-years-old. My biological father was never a part of our lives. My mother was a young mother but always took care of us and loved us. After the divorce my mom met the man who is now my stepfather and will be your baby's grandfather. He loves my mom, Shannon and me. He is our father. We are a close family now and would do anything for each other.

Tom: My childhood was happy. My brother Michael and I grew up in a suburb in Pennsylvania. We lived with my parents in a rambler much like the home that Kelly and I live in now. I attended Catholic school for four years before moving to Maryland with my family. In Maryland I attended public school through high school. I was slightly introverted in school but had close friends who I remain friends with today.
Tell us about your home?
We live in a rambler in the country. We looked for a home with a large backyard to start a family. We have over an acre-and-a-half with plenty of room for a swing set, tree house or dollhouse. Also, we have a couple of hills that are great for sledding. Our home has plenty of bedrooms and a family room for toys and games and is filled with love. All we need now is our family.
When you have a 3-day weekend, what do you like to do?
On a three-day weekend we enjoy different activities like beautifying our yard and gardening, traveling to and exploring new places and volunteering our time at our church or state zoo as EdZOOcators.
Do you have pets? If so tell us about them?
We have 5 cats (3 males and 2 females) and 3 medium-sized conure parrots (2 females and 1 male). We recently adopted 2 male guinea pigs. All are rescues except for one cat who was a stray. They are all healthy, gentle and loving. Pets are wonderful and introduced properly to children can teach them respect for God's creatures.
What do you hope to teach your children?
We will teach our children morality and truth, how to love, help and respect each other and everyone regardless of how others treat them. We will ensure that our children receive the best education to excel in what they want to pursue as a career and as personal interests. We will teach them that no matter what others do or say to them, we and our families will love and support them always.
Describe your neighborhood?
Our neighborhood is lined with trees and off the main road of traffic. Our neighbors are friendly. We are not far from the schools that our children will attend. We are near many parks and the library. In the summertime our town has a big county fair and fireworks for the 4th of July. There are many fundraisers in the community to help those that are less fortunate.
What will you tell your child about his/her birthmother?
We will tell our children that their birth mothers are strong, loving and courageous women with kind hearts who know the value of life, that life is dear and very precious. We will tell them that we thought about and prayed for their birth mothers while we were waiting to adopt them and that their birth mothers will always have a special place in our family's hearts.
It's Daddy's day - what activity do you want to share with your child?
I will take our children to experience and learn something new: hiking a trail, seeing a new animal, tasting a new flavor of ice cream, enjoying a new movie. Also, I will enjoy just spending time with them at home: reading to them, playing a game, listening to music or simply hugging them.
What kind of education are you hoping to provide for your child - Private or Public?
We talked about this for a long time. Both of us spent most of our time in public schools. We both feel that this made us stronger people. You learn to be tolerant of differences in others. We understand that there are more challenges for children today: sex, drugs, self-image and bullying. But we will be there for our children with love, understanding and open talking along the way as they grow.
How did you come to the decision of adoption?
We decided to adopt children because Kelly cannot carry children of her own due to medical reasons. Our religion does not believe in in-vitro fertilization and surrogacy. Thus, adoption is the best way for us to start a family. We needed time to take care of family members before having the time to start a family of our own. We are ready! We desire a family more than anything else.
What faith will you raise your child?
We will rear our children in the Catholic faith. I'm a cradle Catholic and Kelly became a Catholic after several years of marriage. We believe that children should have faith to know right from wrong and develop morality and true love and kindness toward others.
What kind of a relationship do you hope to build with your birthmom through her pregnancy?
We are hoping and praying that the birth mother will want to know us as we would like to know her. We hope that she will feel relaxed and comfortable around us to ask us questions about us and what kind of life the baby will have with us. We will be honest with and sincere to her and maybe in time we will build a bond over the joy of the baby we share between us.
How did you meet?
Kelly and I met on-line in early 2000. Kelly responded to my personal ad on a social meeting site. We corresponded by e-mail for a couple of months before we met because her mother was having surgery at the time. I understood completely and told her so. She sent me a photo of herself but I was worried because I did not have a photo of myself to share with her. We met at a local Italian restaurant for dinner and talked about everything! We started dating and the rest is history!
What was your relationship with your parents like?
Kelly: I am very close to my parents. Even though my mom remarried when I was young I'm close to my stepdad. He is my father. He ensured that my sister and I were taken care of. He taught us how to swim and drive. My parents taught me to be a good person and to treat others how I would want to be treated.

Tom: My relationship with my parents is loving, strong, and enduring. I have been close to my parents for my entire life. I know that my faith has helped nurture this relationship. I am truly blessed to have parents who have taught me the values of life, faith, love and responsibility to others.
What attracted you to each other?
Tom about Kelly: I think that we were attracted to each other because we shared so many interests and the same outlook on life. We both like to explore our world and try new activities together. We like to laugh, work hard and play hard. I like that we think alike and finish each other's thoughts and words.

Kelly about Tom: I was attracted to Tom first by his smile. It was warm and inviting. Next was the dimple in his chin like the actor Kirk Douglas. He has beautiful green eyes. He is strong yet gentle. He makes me feel safe. We enjoy so many things in common. He has strong family values and faith.
Please describe your personalities:
Kelly: I have been told that I have a great laugh. I love to laugh. I have been told that I am a good listener. I am a positive thinker. I work hard but enjoy relaxing with family and friends. I am conscientious and trustworthy.

Tom: I'm a very friendly, confident and outgoing person. I try to live by the old adage "work hard, play hard." I'm optimistic about life and I'm always ready to help others when the need arises. I enjoy learning and teaching others. I have been told that I'm funny. I find humor in my daily life and try to spread some cheer and understanding when hardships affect our family and friends.
What are your hobbies?
Kelly: I love to crochet and knit. I love gardening and feeding my wild birds, deer and squirrels. I love to read, travel and see new things.

Tom: I enjoy a wide variety of indoor and outdoor activities. Hiking, walking and exploring the outdoors and nature are some of my favorites. I like to travel, meet people and visit new places. Also, I like to learn about the history of places and events. My hobbies include fencing, reading and applying my computer skills to help others (I wrote software to help our state zoo manage information).

As a couple we enjoy bicycling, horseback riding, hiking, visiting museums and parks, caring for animals, playing board games, taking photos and serving at our church as Eucharistic Ministers.
When you close your eyes and see yourself holding your precious baby in your arms what are your thoughts regarding the birthmother?
Thank you. The words might seem simple but they're not. Because of her I am able to be a mom, something that I prayed would happen for many years. How do you thank someone for such a special gift? A deep feeling of peace and fulfillment will rest inside me. I hope that she will know how truly thankful I am for her and for the precious baby in my arms. I will think of her always and she will have a special place in my heart forever.
How will a child enrich your life?
A child and "children in the future" will enrich and complete our lives. We are very excited to teach our child about life. We know that learning in school and getting a good education is very important. However, teaching our child about faith, love and respecting others is most difficult and most rewarding. We can't wait to show our child our life together, our families and our world. We know that we will find a peace and sense of accomplishment rearing our child. Also, we have wanted and thought about having a family for so long that we know we are prepared. We can't wait!
Why did you each choose the career path you decided on?
Kelly: When I was younger I wanted to be a school teacher but the opportunity was not there for me. I knew I wanted to go to college. Because of finances I had to work while attending college. It was difficult but I earned a Bachelors in Business Management. I started my career in banking and the loan industry and eventually settled in budget analysis.

Tom: At first I started my career in the natural sciences. I thought about attending medical school but I decided to get a degree in microbiology. I worked in this field for several years, but found myself working with and enjoying computers more. I liked my software work so much that I decided to go back to college to get a degree in computer science. I have worked in this field for many years now. I enjoy my work because it is helpful to others and challenging to me.

We have an extensive database of families that are currently waiting for the opportunity to adopt your precious baby.

CONTACT US TODAY
FOR YOUR FREE
NO OBLIGATION CONSULTATION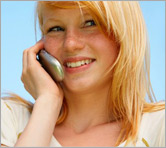 For Your FREE No-Obligation
Consultation1-877-550-3770

REQUEST A FREE ADOPTION INFORMATION KIT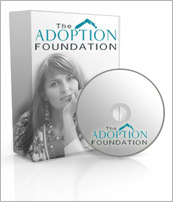 Your information is confidential.
Information will be mailed in an unmarked envelope.
Financial Assistance (as allowed by state law)
Information about our Free Housing for Birthmothers